How the Ravens Are Using Visual Storytelling to Build Engagement
How the Ravens Are Using Visual Storytelling to Build Engagement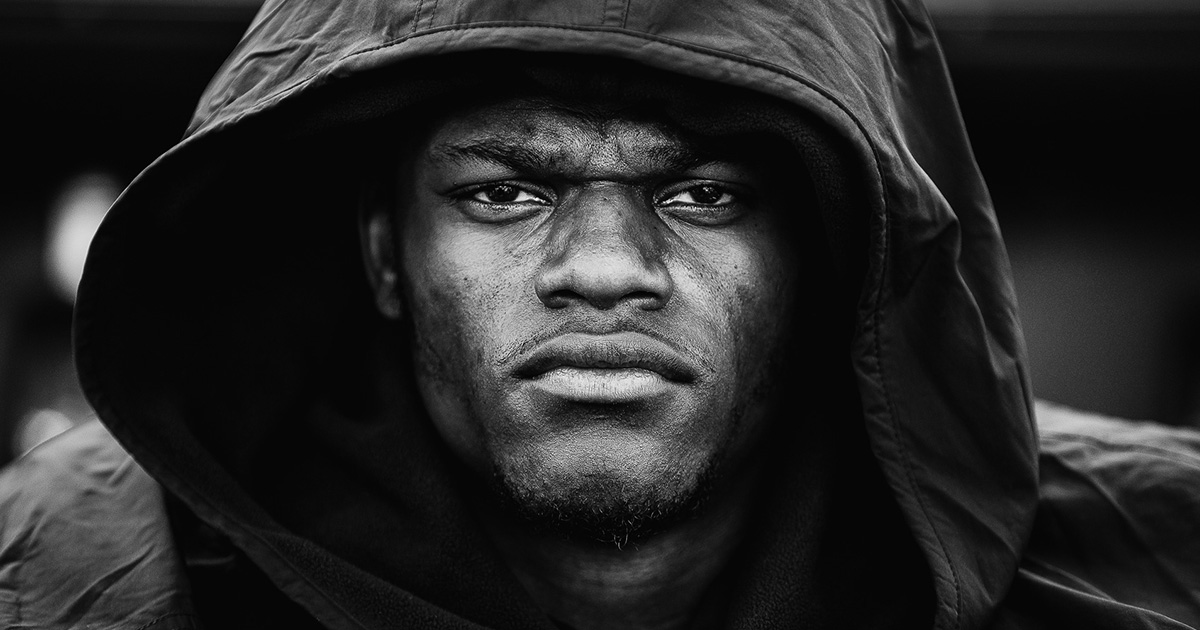 By

Team Hashtag • 7 min read
June 19, 2019
Erin Herbet sits down with Hashtag Sports in our latest Q+A series interview.
In her time as Digital Media Manager for the Baltimore Ravens, Herbert has developed strategies to give the modern fan every opportunity to engage digitally with the team.
Herbert discusses the increasingly prevalent role that visual storytelling plays in marketing to the engaged fan, and how these techniques help both fans and players engage with "All things Ravens". For clarity, this interview has been condensed and edited.
Last year, the team's website was redesigned to put an enhanced focus on photos and videos, resulting in a 23% increase in time spent on the website. Where does visual storytelling (through both photo & video) fit into the Ravens' broader marketing or fan engagement funnel?
When it came to our homepage, we wanted to see more images and graphics—larger images and graphics—and less text. Visual storytelling is at the forefront of our content and fan engagement strategy. Visuals can often convey a much richer experience than written content because it drives deeper engagement and promotions and creates a better connection than written. Even when it comes to our written content, we do put a lot of thought that goes into the imagery and graphics selected to be associated with that story.
In addition to that, we have made a major effort over the past several years to improve our video content across all of our digital and visual channels, and this resulted in a jump from #25 [in the NFL] in video engagement in 2017 to #1 in 2018 amongst all NFL clubs. Moving forward, we're working on strengthening our photo numbers to be on par with our written and video numbers. The Ravens have an incredibly talented team of content creators who are always brainstorming and working on new, unique ways to provide our fans the best team access.
During this year's NFL Draft, Disney adopted a second version of the broadcast on ABC which was dedicated purely to storytelling around the athletes and their families (differing from ESPN's broadcast deep diving into X's and O's). How did the Ravens' draft day digital media strategy differ across platforms? What role did visual storytelling play?
Our day-to-day strategy in our digital department is to give our fans "All things Ravens" so the strategy we used during the draft was [similarly] to give our fans "All things Ravens' draft." On our website and mobile app, we use large graphics for events that stood out prior to the draft like the draft round and the pick. Once the player was drafted, the graphic would change to showcase the player and include his name, and then each one of those graphics was [showcased] on our app and our website homepage, linking to a specific page set up for each player.
We created a content plan for each individual pick—along with graphics and bio information and we had photo galleries of the draft pick from college, video highlights of his college career, and also clips from their combine workouts. Ultimately, we wanted to make it easy for our fans to quickly find out who our draft picks were. Being able to tell as much of that new player's story as possible on that very first day is always really important.
How is the "connected fan" influencing strategy and planning for the 2019 season?
With a significant increase in engagement on the Ravens app the past year, we put a lot of work into improving that fan experience. The first step was redesigning our home screen. We worked with our app developer to try and find the best way to showcase more content and provide more real estate to provoke marketing and sponsorship initiatives. We created single sign-on and added more personalization features including a custom app icon, favoriting players, and push notification settings. We also redesigned app cards to reflect the Ravens 2018 market-free branding, as well as provided ideas to bring digital sites within the app.
We've also introduced new in-app games. One was an in-stadium trivia game offered to fans in-bowl. The second is a Bingo game available to all fans. In 2019, we're going to be continuing a very heavy focus on the Ravens mobile app experience. We'll be introducing some new fan games and features. We've seen a lot of engagement with Bingo—we were actually surprised at how well it performed so it's definitely something we're going to keep in use and expand upon.
Modern fans' attention spans are shortening, and they're expectations for immediacy are heightening as a result. What efforts in real-time fan engagement are the Ravens pursuing to combat these challenging consumption habits? How are these initiatives helping to set a new benchmark for fan engagement?
When it comes to real-time fan engagement, obviously speed is key; but as much as you'd always like to be first, we don't feel that it's always necessary. We think that it's more important to be there fast and relevant but to make sure we do it right and do it better. It can be a challenge to break news—even as a team—but we have the responsibility to make sure that we're distributing the correct news to all fans across all channels.
How has technology been integrated into your digital strategy to more efficiently produce content in real time?
We've pushed our digital asset management system to Libris by PhotoShelter so we use the platform to collect and share photography in real-time during events and games. Our photographers will transmit directly from their cameras into the Libris platform which allows our content creators to quickly gain access to those photos and be able to distribute them in real-time which ultimately allows us to be more efficient.
If one of our photographers captures a beautiful photo of a touchdown scored at the beginning of a quarter, we can't wait until the end of the quarter – when that photo is less relevant – to grab the photo card, especially if the team doesn't play as well the rest of that quarter. The fans won't react positively to the touchdown that happened earlier in the quarter. We need the photo immediately after the play happened on the field. Libris allows us to get relative content out more efficiently.
What's the biggest lesson you've learned from a missed real-time engagement opportunity?
Before we switched to Libris, we didn't have a cloud-based asset management platform so before we went to the Super Bowl, I loaded as many photos from our database as I could onto an external hard drive because that was the only way that I would have the ability to access our photos remotely. So I went down to New Orleans with the hard drive full of photos then realized that I was missing quite a few things. For example, it was announced that Jonathan Ogden was going to be inducted into the Hall of Fame that year, and we didn't think about that beforehand so I didn't have a lot of Jonathan Ogden photo content there at the Super Bowl with me which made it really hard for us to create the content that we needed to celebrate him.
How do you measure success on digital platforms?
We use several metrics and content-specific analytics. Ultimately, our goal is to keep our fans on our platforms and engaged for as long as possible. We have seen all of the work we've put into our mobile app over the past year definitely pay off. This year we have ranked #1 in retention in the NFL. For the last 2 years, our mobile app traffic makes up a larger percentage of our total digital traffic than a lot of NFL clubs. We're seeing our fans continue to go back to our app more than any other channel. Despite being one of the smaller NFL markets and not having the most downloads, we consistently rank among the top 5 NFL clubs in the app KPIs.
We put a lot of emphasis on our home screen when we redesigned it. That redesign has helped fans easily find and consume more content. We have really put an emphasis on video over the past couple seasons. In the offseason it's a lot more storytelling. Either telling the story of a specific player or a community event that we're hosting. This past season, we showed these fantastic trailer videos prior to each game. Our video team did a fantastic job of just making them emotional and feeling connected and telling the story of the Ravens.
How do the Ravens create and demonstrate value to brand sponsors on digital platforms?
When it comes to sponsorships across our digital platforms, it has to make sense for us, the sponsor, and the fans. We're not in the habit of creating content specifically for a sponsor; rather, we attach the sponsor to something we're currently doing that's successful or something that we're working on creating that we believe will be successful. This results in higher engagement from fans as well as value for the sponsor.
If a sponsor pitches an idea, we will listen to it and then we'll work with them to either make it align with something we've had planned or make something that we believe will be successful.
How do you utilize visual storytelling to engage players in addition to fans?
We have an extremely talented group of both photographers and videographers here at the Ravens. Our motto "Play like a Raven" is definitely showcased digitally throughout our training facility. The team here has done a great job of bringing the energy and emotion alive with photos.
We have the one hallway in our building which we call the Hall of Wins—which is now two hallways—showcasing photographs including the scores and dates of each game since 2008.
After each win, someone goes through all the photos and picks which 5-8 photos that he or she believes is the best one from the game, whether it's a really beautiful shot, it was an iconic moment in that game, or a really big play. In the team meeting on Tuesday morning, the photos are showcased to the players and the players vote on which photo they want to be depicted in that hallway. When I walk down that hallway, it's just a rush of emotion. I see photos of games that I'd attended as a fan even prior to working for the Ravens, and it brings back a lot of emotion.
We also [use photos] to support our players in their own social efforts and personal brand. It's a good bond between our department and the players. When they're looking for photos or videos, and we're able to provide that for them, they'll continue to come back to us. The, if we ask them for a favor and say "Hey, can you come do this interview with us?" or "Hey, will you come be on Facebook Live?" they're more inclined to take us up on the offer.
What emerging trend or technology will revolutionize the way marketers connect with fans on digital platforms in the next three to five years?
I think personalization within mobile experiences is going to be a trend that continues to grow and develop. Specifically, we put a large emphasis on collecting fan data—we want to know where our fans are, what they're like, and what they're doing. We want to use this data to create unique, personalized experiences for each fan. Depending on which players you like and what you're interested in, your home screen might look different than John Doe's home screen on his app. One person might like more videos, one person might like more photos. It really is big data collection and using data to customize experiences that's going to be a continuing trend.
I started with the Ravens in 2011, and that was the year that we launched our mobile app. For the first couple of seasons, we didn't really put much effort behind it, except making sure our content was there—and we had some other big-ticket information like stadium information and such. But this shift within the last couple of years to a mobile-first experience is definitely an important trend.
Learn more about how visual storytelling is capturing the attention of the engaged fan at Hashtag Sports, an annual conference designed for media and marketing executives engaging the next generation of sports fans and consumers.