HONORING ENGAGEMENT
---
Engagement is the most business-critical challenge facing the sports, media, and entertainment industries in the attention economy. Hashtag Sports is proud to benchmark effective engagement and showcase the ROI of investing in the fan experience.
The Hashtag Sports Awards is where media executives, CMOs, athletes, entertainers, creators, producers, gamers, and storytellers all come together to recognize & inspire those who do it best on the biggest stage.
June 1, 2022



Shortlist Announced
July 12, 2022



Winners Announced Live
in Las Vegas
THE ENGAGEMENT ACADEMY
---
The nominees and winners of the 4th Hashtag Sports Awards are selected by The Engagement Academy of Sports x Entertainment. Comprised of 80+ industry leaders and engagement experts across the global sports media and marketing ecosystem, the Academy plays a vital role in shaping the future of sports content and experiences.
The Hashtag Sports Awards
ROI of Recognition
"To be recognized as a winner in engagement excellence amongst so many great brands and properties is a huge deal for our company and our client T-Mobile. We exist to create this type of excellence for our clients

.

"



– Adam Gotts, SPORTFIVE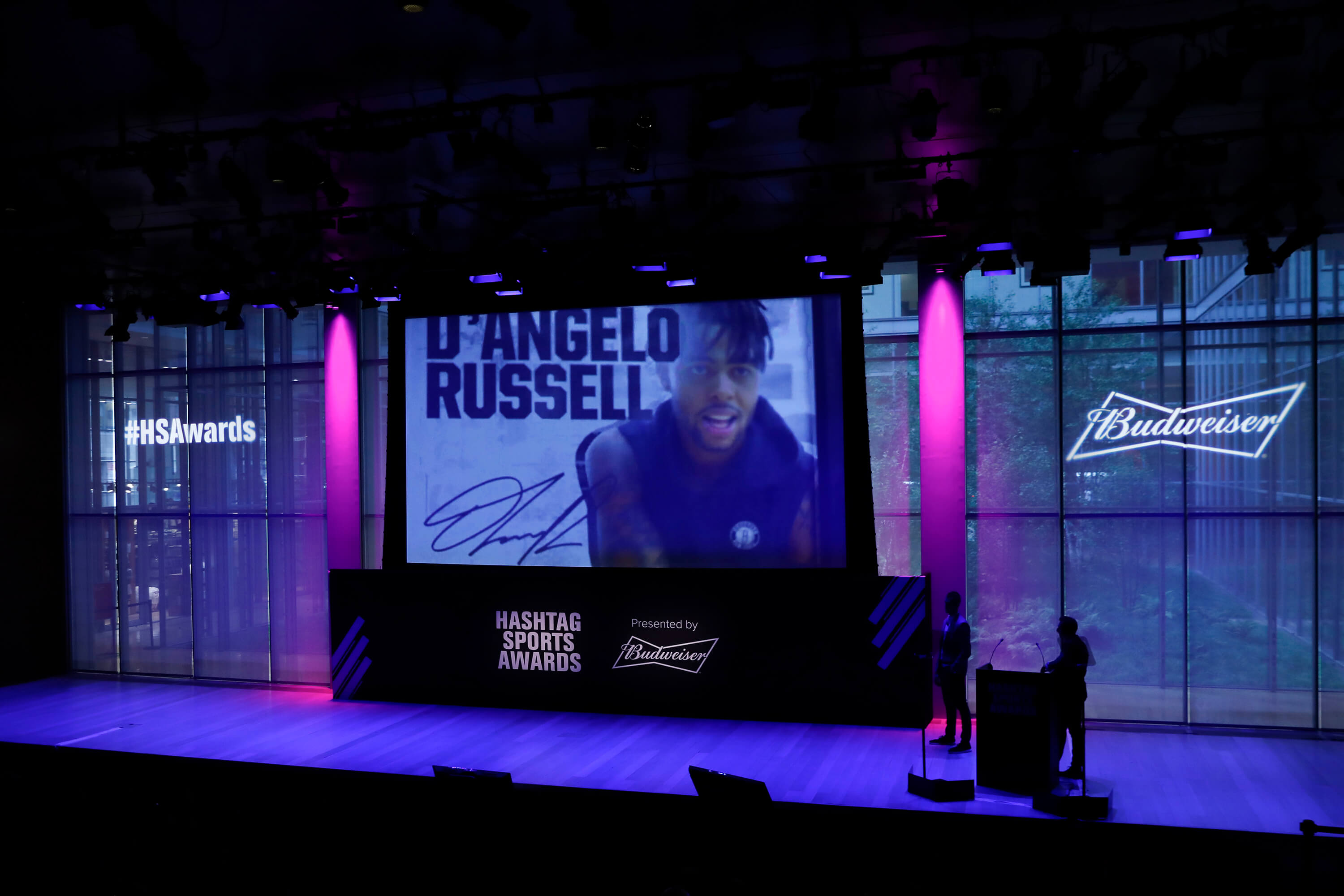 "Being named among the best content creators in sports is an incredible honor and a benchmark to inspire and motivate us to continue creating compelling content in the years to come

.

"



– Cody Sharrett, Minnesota Timberwolves
CATEGORIES
---
The Hashtag Sports Awards honor the work of brands, agencies, media companies, and sports and entertainment properties created during the period of January 1, 2021 - March 1, 2022. Explore categories eligible for entry within each of the groups below.