How MLB.com Generated Its Largest-Ever Day in Readership
How MLB.com Generated Its Largest-Ever Day in Readership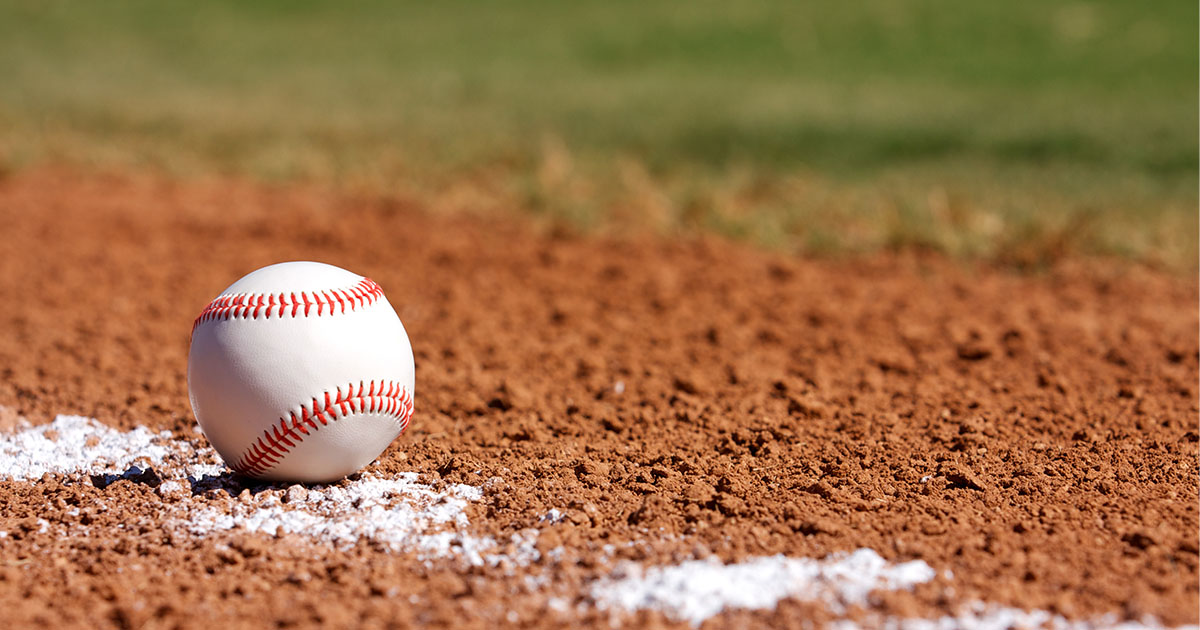 By

Team Hashtag • 7 min read
October 14, 2019
Jeff Volk sits down with Hashtag Sports in our latest Q+A series interview.
In his role as Head of Business and Revenues, Americas at Deltatre, Jeff Volk is responsible for managing and growing Deltatre's extensive portfolio of products across the U.S., Canada, and Latin America. He was also a critical component in bringing to life the recent deal that brought MLB's entire CMS to the Bruin Sports Capital-owned technology provider.
Volk gave insight into how Deltatre helped the MLB layer custom features on top of their CMS and migrate millions of fans and pieces of content in time for Opening Day, where websites fit into modern sports marketing funnels and the future of OTT and direct-to-consumer offerings in sports.

After being selected in 2018 to replace the incumbent CMS, Deltatre is now powering MLB's content management system for the league's nearly 300 digital destinations, including the flagship MLB.com. What were the biggest challenges faced in onboarding one of the Internet's most trafficked sports destinations in time for Opening Day this past April?
Working with MLB is a case study in true partnership. There were several requirements to fulfil in order to ensure all of MLB's content successfully migrated where it would be readily accessible for millions of baseball fans as the first pitches of the season were thrown. Firstly, we needed to build a flexible, yet foundational, solution powered by our FORGE platform to allow for multiple development teams at Deltatre and MLB to customize and co-develop on top of it. We then had to ensure that the content being created could power any and all MLB front-ends.
Also, while the FORGE platform has powered many of the biggest leagues and most consumed live sporting events across the globe, the sheer amount of baseball content (videos, articles, photos, etc) that needed to be migrated was in the tens of millions – highlighting the scale of output generated by the MLB content teams. It's a true testament to partner collaboration that fans didn't miss a moment.
MLB saw their largest day ever in readership of news content on July 31 as fans followed the trade deadline in real-time. Where does a traditional website homepage—and related content—fit into a sports property's overall marketing and fan engagement funnel in 2019?
Finding the right mix of content distribution across owned and operated properties and social media is the special sauce for all content creators. Fans want to-the-second updates from a reliable source during live events, and their first port of call, often, is to turn to the league or federation itself for this information. We are seeing more and more of our clients leverage the many powerful publishing tools within Forge to significantly lessen the time and effort to write, edit and publish content across these platforms in new and exciting ways.
In the case of MLB, and many of our digital clients, being able to get the relevant content out quicker to every distribution platform means there's more bandwidth to create high-quality content. It's a virtuous circle. No longer are they wasting valuable time and resources preparing content for publication across websites, apps, and social media. They can tell rich stories and get it out there within a few clicks – overdelivering for their fans' expectations and in turn continuing to build a stronger, deeper connection.
Increasingly, we're seeing huge interest in the collection and use of meaningful fan data and analytics to serve personalized experiences. This is also an area where social has been inherently weak. Social does not want to share user data with the properties, therefore social is much more of a reach tool than one of engagement. This is a critical focus for us and one we're investing in heavily, which is also highlighted through products such as LiveBlogging, Deltatre Snack and a suite of fan-first features and functionality. Ultimately, the goal is to give fans a more amplified experience than they would have on a single platform by mixing the best of social with what can be provided on O&O.
What is the most prominent change in fan/user behavior that Deltatre is currently helping rights owners adapt to?
Primarily, our aim is to help drive experience – meaning a client can better serve and engage its users. Viewers expect the ability to personalize their experiences, tailoring the live event or highlights to what they want at that time. It is no longer enough to simply show a game, with the score in the top left-hand corner. This is the minimum.
Any rights owner stands out by offering an enhanced interactive experience which incorporates more – whether that is access to a variety of camera angles, live in-game data, multi-screen, or the ability to go straight to the moments that matter.
This relates to the concept of storytelling, whether that is related to the live event itself, the app or website. Fans want to be fully immersed in the sport and experience it on a deeper level.
Fan connection and interaction can be harder to come by when there isn't any game action on the calendar. What's the best engagement strategy you've seen from a broadcaster or sports property in the off-season for their respective sport, and what can others learn from this example?
Retaining the interest of users when there is no live content is certainly a challenge, particularly for sports that have a longer than average off-season. Sport properties that are able to lean on classic matches or highlights – especially those that can't be found elsewhere – have had success in this area. Investment into additional original content, whether that be rolling news, documentary series or behind-the-scenes access all help to keep users engaged – something that the NFL, Premier League and others have experimented with on partner platforms to great success. Particular emphasis on key off-season events, such as the football transfer window or drafts in American sports, is also crucial.
Deltatre executives have stated that "if content is king, user experience is the throne upon which good content sits." How can sports rights owners draw direct lines between user experience and revenue?
Great user-experience is absolutely crucial not just in terms of attracting users and then retaining them, but also for future monetisation and upselling options. Put simply, the more a viewer enjoys interacting with the service, the more likely they are to continue to use it – and the more inclined they'll be to recommend it to friends and family. In recent months Deltatre's own research has shown that operators that invest in the fan experience, through improving the design or adding enhanced functionality, can experience more than a 50% increase in the number of minutes streamed and 24% increase in the number of paying subscribers over those that do not.
We've seen a trend emerge in which sports properties are building out their own Netflix-style, entertainment-driven content offerings that are sans-live games. What's coming next for OTT and direct-to-consumer offerings in sports?
Naturally, some of this depends on how the rights holdings to certain sports are sold and distributed, but we are certainly noticing a trend – and appetite – for exclusive content relating directly to a fan's favourite team, sometimes even above and beyond the live game more generally. Certainly, the rise of OTT and its implementation by vendors like Deltatre, who have the technical expertise to deliver streaming platforms globally, enable operators to connect with their fans in different ways.
We hear more and more about a world in which OTT opens opportunities for rights owners to create an 'experience hub' – a place where they can come to watch not only video (both live, on-demand, highlights, behind-the-scenes), but also place bets, find news, play fantasy, buy merchandise and interact with like-minded fans, all from one location. As a technology operator, this is an exciting prospect for us.
The rise of streaming services in the entertainment world has created expectations of uninterrupted viewing and reduced audiences' tolerance for pre- and mid-roll advertising. Subscription revenue aside, how are you seeing broadcasters and rights owners best monetize content experiences?
Of course, there are consumers who, if given the choice, will opt for a no-ad experience, just as there are some that will accept ads in exchange for something else of value, like a service discount. But we are seeing a rise in the former group, and this is where operators need to get clever. Ultimately it comes down to experience. No one wants to be taken out of the action, which is what causes the friction with pre- and mid-roll. Advertising that complements and sits naturally alongside the content without cannibalising it is the order of the day here. It can be done with the integration of sponsors and partners of specific parts of a site, such as taking ownership of a particular row of content within the UI that will be seen by a lot of eyeballs. Elsewhere, calls to action which pull users towards ticketing systems, club merchandise or other e-commerce activities can also be used to maximize revenue.
In many ways, OTT could still be considered nascent in sports. How can sports broadcasters and rights owners measure and define the success of their direct-to-consumer offerings?
We believe this can be broken down into four metrics: acquisition, retention, engagement and monetisation. All four elements are important but of course in which quantities depends on the client. Retention is particularly key – particularly at a time when there are so many more competing entrants to the market, and additional distractions in people's life and leisure time.
For larger operators who have sold all their rights for live games, OTT is a supplementary proposition to help grow awareness, win new fans, tell deeper stories. For smaller leagues or federations that have not sold into broadcast, but that do have live games, naturally they would want to monetize that content as much as possible – and OTT is a great option to do this.
What emerging trend or technology do you believe will revolutionize the way marketers connect with fans in the next 3-5 years?
In terms of the viewing experience, and what operators can offer viewers, 5G will no doubt alter what is possible, while leading to even greater consumption on mobile devices. The feeling of being truly 'live' will be closer than ever, and the interactivity on offer will only increase.
Naturally, there is a lot of talk around the viability of virtual reality, augmented reality and so on. These technologies are yet to truly breakthrough into the mainstream, but as progress is made this is a possibility. The challenge is to ensure that viewers are able to interact socially which watching the action in this way. And, as with great user experience, any new tech introduction should serve a real purpose, not merely act as a type of garnish.
In terms of marketers themselves, there will be a greater emphasis on segmentation and targeting, so as to better personalize the experience for a specific type of user. But in order to power this, comes a need to fully harness the power of audience data. Many operators, both in sports and entertainment, understand the value in collecting and understanding audience data, but few still own the tools to act on these insights, in real-time, at the UI level. We at Deltatre have been working hard to fix this problem, and will be announcing the launch of a new product soon that ties together audience insights, user segmentation, UX configuration, and feature testing under one holistic platform.

Learn more about how to effectively engage the modern fan & consumer at Hashtag Sports, an annual conference designed for media and marketing professionals.