Racing to the Future: How NASCAR is Fueling the Next Generation On and Off the Track
Racing to the Future: How NASCAR is Fueling the Next Generation On and Off the Track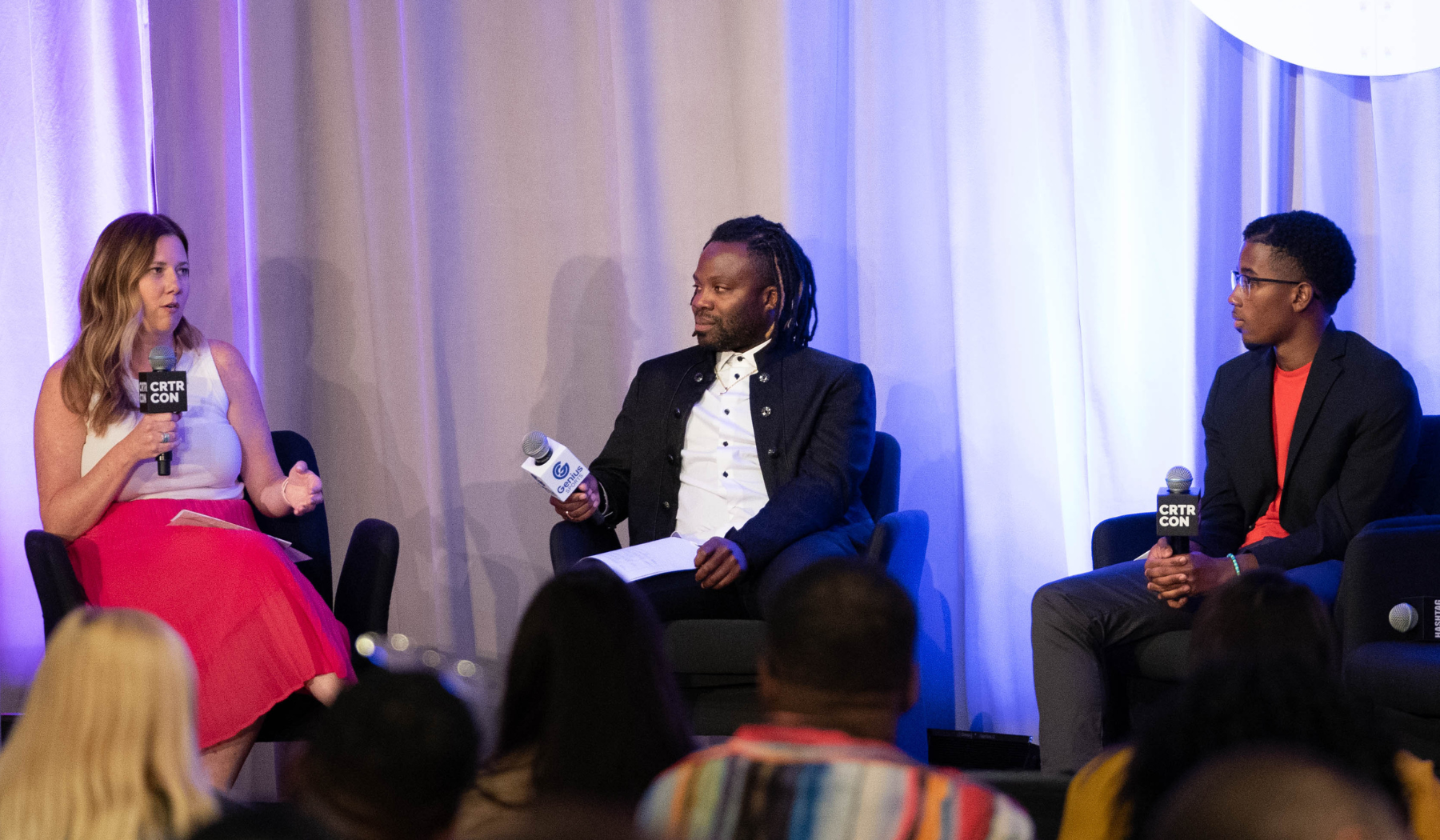 By

Team Hashtag • 20 min read
October 4, 2022
It's 2022, and it's safe to say this is no longer your grandma's or grandpa's NASCAR.
From a sleek new race car and racetracks inside L.A. Memorial Coliseum to Discord servers, content with Alvin Kamara and Brandon Marshall, and drivers launching their racing careers through esports, NASCAR is racing to the future.
In this discussion, NASCAR's head of content strategy Amy Anderson, NASCAR's Chief Hype Officer Mamba Smith, and NASCAR driver Rajah Caruth chat about driving the sport forward.
Hashtag Sports 2022 is now available on demand.
Key Insights:
Authentic content from players and teams plays well, particularly during the pandemic and the challenges it has presented.
Emerging technologies allow platforms to provide more data to partners.
To reach and engage the modern fan, there is an increased willingness from brands, teams, and athletes to partner with non-traditional platforms.
---
The following on-stage discussion has been edited for clarity.
Amy Anderson: We're super excited to be here and represent NASCAR and really talk about how we're moving the league, the teams, and the drivers into the future. I'm very excited to be here with Rajah and Mamba—two of my favorite people in the league—so I thought it'd be helpful if we all introduced ourselves.
I'm Amy Anderson, head of content for NASCAR. I've been with NASCAR for a year and four months, it's been a great experience. I'm having a ton of fun and I get to work with these two beautiful gentlemen.
Mamba Smith: I'm Mamba Smith. I've been at NASCAR for 12 years so I basically graduated high school and moved to Charlotte to make my NASCAR dreams a reality. I am now the chief hype officer.
Anderson: Oh yes, I forgot about this title!
Smith: Make sure you add that in there, it's an important title in the contract. Someone decided to give me an access badge to the building. I don't know why they did that, but thank you very much. I get to do a lot of hosting like this, do on-screens at the racetrack, and I get to interact with fans. Additionally, we have our podcast, Mark, Mamba, and the Mayor. It's myself, Jeff Burton, and Mark Martin. We also have Backseat Driver, our Youtube show, that's a "hot take" show. We talk about what happens on Sunday every Monday.
Rajah Cruth: I'm Rajah Cruth. I drive full-time in the ARCA Menards series and part-time in the NASCAR Xfinity Series and NASCAR Craftsman Truck Series. I'm also a junior now at Winston-Salem State University. What else ... is that it?
Smith: You're like a professional. You came from racing too, so you did a little bit of that.
Cruth: Yeah, I started racing online, so that's how I got scouted.
Smith: We'll get into that here in a little bit. I'm gonna be in the driver's seat, and I'm going to take us through this journey. Our group—we have a bunch of our co-workers here that are sitting up front—we are the next generation of NASCAR.
As you saw in the video and Richard Petty said, we threw everything out the window and started all over, especially from a competition standpoint. But what you probably don't see is how much we've done that on the inside of our company too. Our drivers are very forward-facing. Those are our athletes, but inside the building, there are so many people that make it happen for everybody.
I am fired up, and, Amy, I'm gonna start with you. What does it mean to you to be a part of this pivotal point in our sport being able to really drive the direction from the head of content position?
Anderson: It's a huge responsibility. Being here for a year and four months—I have a ton to learn. I was at Fox for 19 years, so I've known about the sport. I've been really involved in stick and ball, but one of the things I saw about this role was all the changes that Steve Phelps made. That's a huge responsibility because Steve is a leader that I will follow pretty much anywhere. He empowers us and really makes changes.
When you have someone leading you like that, you really have to take into account that you're responsible for building that brand that he took a risk on and made very big strides in. This includes banning the confederate flag, making sure that we were the first to come back after COVID, etc.
I wasn't with NASCAR then, but I was with Fox, working on a lot with NASCAR. I think the responsibility you have is to make sure that if someone's going to take that risk, you better be able to back it up.
As the content team you remind yourself—you have the opportunity to tell these stories and connect with people who look like you or don't look like you and ask yourself, what are you doing with that?
Steve has made a really conscious effort to drive this business in a new direction so when you think about the responsibility we have on content there's a huge weight on our shoulders. It's also empowering for us to say, we can make a difference and we can change the way people think about our sport, our drivers, our athletes, our sponsors, and all those things, it's pretty awesome to have that power.

Smith: I think the last group if any of you guys were here, the last group kind of hit on this they were talking about representation and how much it matters and our sport. Our representation has grown a lot.
I've just turned 30 and I get to be an on-camera spokesman for the industry that I love and had a passion for my entire life. On my way up there was no one to look at and think, okay I can be like them. So for me, this is one of the last sports I feel like or industries that you can just truly work if you just put in the work you can make that happen and just drive yourself.
Raj, I feel like you're both on the representation part and on just outworking people around you that's how you've got to be where you're at and so what's that mean to be here now? Young, hungry, and trying to drive our next where we're headed next?
Cruth: Well it's pretty surreal, to be honest with you. As you said, this sport is something that I've watched since I was a little kid and it's been something that I've wanted to make a legacy in and make my life's work right so to be at this point now it's very surreal.
On that note, growing up I played basketball, ran track, played soccer, and played football. There was representation in those sports—people that look like me, people that looked like me making music in pop culture and doing various different things, but racing was where my heart was at.
There are still quite frankly very few amounts of people that look like us that are in the sport on Sundays, getting to drive the cars and being a part of the sport.
I think to be only 20 but on the way to being that person for the someone that I was 10-12 years ago, I definitely am thankful to have that responsibility, and I work every day to try to harness it.
Anderson: That's great, and thinking about people who look like you, Bubba [Wallace] is someone that I know you both look up to and we've talked about this a lot—Bubba shoulders a lot of the weight of what's been going on with the changes through COVID.
If you've watched any of the docs, you should watch Race on Netflix, just a little plug there. He talks a lot about having other people in his camp and his friends and you guys are both his friends and colleagues and talk a lot about the weight that he has to take on in that role.
Can you guys both talk to me a little bit about your relationship with him and then what that means when you guys talk about being that representation? I think you know Bubba has done a fantastic job, but we put a ton of pressure on him and put a ton of pressure on the three of us as a woman and as two black males.
It's like we have an onus to do this so can you talk a little bit about your relationship with Bubba?
Cruth: Yeah, I mean he's a mentor, he's a big brother, and like you said he has a whole lot on his plate so at the same time I'm definitely trying to get to where he's at now. I've kind of endured similar things so to have someone to lean on and not be on my own in that aspect is important. I feel very blessed in that department.
Smith: So, Daryl, everyone calls him Bo, but Daryl's my oldest friend in Charlotte. We competed for a ride in the NASCAR diversity program against each other, our relationship you know grew from there and we've been close, and he's helped me get behind the wheel he's supported my racing aspirations because he knows how hard it is to get there.
It was probably a couple of weeks ago I realized that where I was in the sport and where with the help from Amy and the rest of the team, they are allowing me to be very forward-facing and it means a lot. I texted him, and I said "hey man I appreciate and I love you for everything you've done. I'm sorry that it took me so long to get here to help pull some of this weight off of you."
There's a part that people don't know about Bubba which is he's very cerebral. He's very much like any other athlete but he's very empathetic so he feels a lot. He puts a lot of weight on himself and he's talked about his own mental health problems and how he struggled and how he's fought to go through it and so now, being able to be more beside him and not just supporting him from the back end.
It means a lot. That's my bro, that's my guy.
Anderson: He's the best.
Smith: So Raj, we talked about a little bit for people that don't know explain what iRacing is and then explain how you went from you know iRacing in your bedroom to now racing at Daytona International Speedway.
Cruth: So that's kind of funny because to my mom, for the longest, iRacing was a game similar to PlayStation.
Smith: Yeah. It was just like something you did as a kid.
Cruth: Yeah that I should have been using that town, but in reality, iRacing is a motorsport simulator so you can hop on there and race anything not just NASCAR but open-wheel cars sports cars dirt rally, anything in the country, but not just the US. You can race tracks globally in Australia, the UK, etc. I don't know if they have any African tracks on there, but South America, and so on. Because it's so realistic and the racetracks are laser scanned their data is what teams use and so it's a good way for people that don't have the opportunity to race in real life to get noticed. Unfortunately, that's how I was able to do it. By racing on there for probably six months I did it enough to get noticed for NASCAR's Drive for Diversity Program.
Smith: Our sport's a little different because you can't just go—if you want to work on your craft—you can't just go pick up the steering wheel and your helmet and go do it because it costs a lot of money. There's no rec center [when you're on your own or young] so luckily we found a way to not only do it for fun but also have a training tool and that's what I use. When I ran out of money back in Vermont and came down to be a mechanic, I was like well I still want to race so I want to know how I work on my craft.
Luckily, we had the iRacing tool so I used it from 4 pm in the afternoon until 11 pm or midnight every day when I was working that diversity program and that's how I was able to keep working on my craft.
Raj with that though there are a lot of content creation opportunities because it's all streamed and there are so many different leagues. What's your favorite part about the content that you're making, and where are you headed with it?
Cruth: I would say though probably my favorite part for content or favorite part of making concepts so far I've been like sharing stuff because there's a fine line between being personable but also like not spilling your whole beans. But I think it's very fun. For example, I'm on Twitch pretty frequently and race on there not only for fun but using it for various competitions and it's awesome because I can interact with people. same with youtube with Instagram and Twitter. I enjoy doing out-of-nowhere live stream Q&As and the AMA forums.
Actually, this summer is something different that I'm trying we're doing a little mini-series for some of the races in the ARCA Menards Series. We've got 11 races left, and we've done nine of them so we're leading the points by six points which are really cool.
We have the summer series. We're going to call it the summer separation just because compared to sports like the NBA and football they have the summer off but racing really has the height of its season throughout the summer. So instead of being in the gym training all day, it's the height of the season so that's one of the cool things content-wise that I'm doing this summer.
Overall, it's fun. I like to share stuff with people, but it's interesting to balance sharing things and keeping some privacy.
Anderson: As a content head, I think about Rajah doing content and it's hard to get athletes to do content and authentic stuff that you are like this is on brand this is all the things that we want to be representing so we love working with Rajah because at the track he'll come up and the social team will have them pick up the phone and start doing content. It's super organic to what he wants to do so it's been really refreshing to work with Rajah and some of the other rookies coming up.
Some of the older drivers didn't come up in this culture of putting their brand out through social media.
Smith: Yeah, we're iPad kids.
Cruth: Yeah, right just on our phones all the time.
Anderson: That's right. So, I think now we can talk about our Chief Hype Officer, and, no joke, we had this conversation. I remember when I started, my boss Tim Clark was like "oh there's this guy you know Mamba Smith," and I was like "I think so," and I didn't know who you were, but I looked you up and I'm like "this guy is great. He's got such a great personality, his brand is awesome,"
Mamba and I got on the phone and immediately we're besties. I think we probably talked for about two hours, and we were just throwing stuff around. You said I will come work for you guys, but I need a title. I was like "oh okay", and you said I want to be the Chief Hype Officer.
Mamba has been a total blessing to our team. I think one of the biggest things that were brought to my attention when I started with NASCAR is really diversifying our talent and making sure that if you can see it you can be it.
We want fans to see themselves in how we're representing the sport and how we're talking about the sport so having Mamba join us has been awesome. Not to mention the fact, you know he's been in the sport in super unique ways, and I think a lot of people don't know that about him.
He is driving in a couple of weeks. I'm trying to put my face on the car so we'll see if that works. We've still got room if anybody wants to sponsor. We're still negotiating prices lol.
What has it been like for you to make that move to the brand where you're a digital storyteller representing your buddies who are drivers, the teams, and the sport as a whole?
Smith: It's pretty cool because for me transferring from being a mechanic to now being on the on the digital side, when I go into the garage and I'm just chilling, just bumping through and everyone's like bro what are you doing? I'm like I just had a couple of beers with some fans, and it was great. They're greasy and working in this 200 degree heat, and they're like get out of here. They're trying to work, and I'm just bothering them and it's pretty cool because they feel like one of their crew guys made it. It super rare because there's only so many positions as you guys know on camera and so for me to be at Stuart Haas and win a championship there and then you know fast forward I was out of the sport and then Tim [Clark] and Amy give me this opportunity to be on camera. I said sure I've never done it before, but yeah let's go and now I get to do driver intros.
A lot of times they let me do my own script so I'll introduce people like how I would—it's pretty bad, it's pretty funny—my friend will say was that you, and I'm you know that was me who else would say that? Being on the digital side has been super fun, and I get to represent Vermont and New England and people of color and you know being that in NASCAR there isn't really many of us that are doing that so I'm getting to blaze a different type of path even outside of the car.
I realized that I wanted to be in the sport and help move the sport more than I wanted to drive I thought that was the only way I could do it and now I realize there are multiple ways for me to do it.
Anderson: the relationship part is so important i mean if you guys go on TikTok just go check out our channel it's pretty fun but we got ryan blaney to sing well pretend he was singing a celine dion song and he would never do that for me but he did it for you and you're in the background of like everyone and i poke fun at that but having that relationship with the drivers and teams and the reps like you and kim you can pull out that authenticity for us because you guys know them and they trust you and they also trust that you're not going to make them look foolish and that's a big thing that we want to make sure is—these are athletes like if you don't think or don't know about the strategy around nascar like that's what we're trying to do is educate people on what that looks like because they're athletes they're busting their butt and you know there's a lot of work that gets put into it so i think you having that relationship has helped our content a ton, and it's been great to see them react so positively to it as well.

Smith: That's one of my favorite parts is I'll be on the other side of charlotte just sitting at my house and then Tori or Megan will be like "hey can you come do this TikTok?" and I'm like yeah and they're like "no we'll just send it just send it to us I'm like no hold my hand and guide me through TikTok"
TikTok is well beyond my scope, but the drivers like to have fun and sometimes you just need someone to kind of poke them into doing it. I mean we had almost all of our drivers that were over 35 doing the jerk during media day. They didn't even know what that was. I know some of y'all do, but they were trying their hardest. They looked like they were too. It was beautiful you know—give them some credit you know they don't know what they're doing.
Anderson: But just wait till Raj is doing it, and he's gonna be the one who doesn't know when he's old so you and I will be older but it's okay.
Smith: So that part is fun yeah it is then the guys trust me not to put them in a bad spot so that matters a lot.
All right Amy so we are—me and Raj—are two parts of the content right but we're not we're intricate parts but there's a whole master plan that you get to come up with with the rest of the team what are some of the more important things that you've been able to create as we transition through the next generation and some things you're looking forward to creating for everybody?
Yeah, I mean I talked a little bit about it with Steve I think the biggest thing and what we were just talking about is heroining our drivers like there is a little bit of unknown with them as athletes and instead of poking fun at them we need to put them on the pedestal.
They are gladiators they're driving sometimes for five hours. Raj, your arm strength is supposed to be insane because some of those tracks are … I don't know, I've been in a pace car and I giggled the whole time because it was so crazy and you think we're just kind of leisurely going around compared to what they're doing strategy you know mileage gas all those things so I think that hearing the drivers is super important.
We're working on a show right now with USA that is our drive to survive but the best part about this show is it's going to be live so the last episode will literally be done three days after the championship which will be up for three days doing that which will be amazing but the whole point of this is to show them behind the scenes, make sure that people gravitate towards the drivers that they see and can relate to and can see themselves in, and also just making sure that we put them in a position to look like the athletes that they are and make people aware of what our sport is and what it's about. So, heroing our drivers is super important to me.
I think the other thing is that original storytelling. We put a ton of effort this year into supporting initiatives that make people feel included in the sport. Black History Month, Women's History Month, and Pride Month. I am incredibly proud because you do not put NASCAR and Pride necessarily always in the same sentence.
We did an influencer campaign with a gentleman on TikTok—shout out to Megan who crushed it with this—but it was something where they saw it on TikTok and this gentleman said hey if you make a NASCAR shirt I will wear it for the whole pride month.
Megan made it the number two selling item of Fanatics. I am so proud that I can empower my team to take those risks and chances because it's not always fun to have those conversations with people who might not agree. But, if we can make three people feel included in our sport we've done our job. The rest is going to take care of itself. We have competition, we'll always have that so having those moments where you can pull out the stories and actually make a difference are fantastic.
The pride stuff—I'm just—I'm very proud of what my team did. So having that is super important. I think just like we talked about diversifying our talent, making sure that we have enough voices who can speak to the audience that's watching, and making sure that they feel included in the sport.
We have a huge year next year with NASCAR 75. It's 75 years of history of the sport. We have a ton of amazing voices, but how are we going to use the platforms and use the features of the platform so that people are excited about the content not just "hey we're doing a feature that goes on broadcast maybe we're going to do something on twitch maybe we're going to do something on TikTok or Snapchat." How do we use all those platforms also to storytell is super important to me and making sure that we're not doing a 16x9 on Twitter or where it should be one by one or whatever that looks like. It's deliberate you know creation of that content that hits the right audience and then make sure that it uses the platforms as well.
Smith:Does anyone have any questions for Raj or Amy or myself?
*Audience asks question
Anderson: For me, the approach has just been the exposure, and thank you for your question and your commentary. The exposure—I've heard it a couple of times like if you can see it you can be it so you know mama and I worked on some campaigns with Boys and Girls Club about having mamba and other members of the pit crew, the men and women who are there. We focused on probably five different areas and showed these young kids that there's a role at NASCAR for you in many different forms.
You've been a mechanic you've worked on the team side Raj you're working with iRacing there's a ton like we have a full team of content creators so if we are deliberate about highlighting who those people are we work with fox a ton to say we're going to spotlight all through black history month all the people who are creators and working on our team and what those different—not just who they are but what are they doing in the sport and what does that role look like.
For women's history month, we've highlighted one of the inspectors who literally looks at the cars to make sure everything's good. If you don't know that those jobs exist, how do we get more people into those roles? Honestly, coming in from the outside perspective, I was at a major media company, nascar has multiple programs. We have a diversity intern program, we have the Diversity Racing Program, and the pit crew program.

Smith: If there's a job in the sport, we have a diversity intern element to it. So luckily for me, I get to go through the office, and when I go to the office I'm usually just bothering people. So when I get to go to all the floors and see everybody, I try to make sure I say hello, introduce myself, so they know who I am, that I'm a part of this, and this whole thing is moving in a direction that they can see. A direction that they—there's something—there for them to grab too.
And just really quickly on the boys and girls cup thing—Me and Raj actually did it at his shop for the extreme team, we did a hit for that too, and after we got that all that done, I realized—it was a super cool moment because I realized—that if my career was to be done right after that, I left something for people that for kids that either look like me, or just were different, or didn't even think about the sport. I left something for them to grab onto and be like okay he's doing it i could be a part of that and that's what for me like it was important for that for me to leave that for people.
Audience: Can you talk through the mindsets and pressures of staying authentic to who you are as an individual?
Cruth: Very good question. I would say like Dylan said, the last two or three years have been hard not only getting to this point but navigating it socially working in different environments. Because I'm like still under 21. I'm black from D.C., moving to North Carolina, and working in a race shop with like 40, 50, and 60-year-old white men. That's a very different social dynamic to navigate.
It was hard starting off kind of having to figure out how—not how to act—but if I needed to like code switch and like how I needed to to be how I had to act to be perceived and treated a certain way but now I think I'm at the point where I can just be myself because it's always going to be people saying, "I expected you to talk like this or wear this or do things that way" and I'm just like okay…or they'll say "you're so well spoken and was I not supposed to be?" It's just that it's taken some time to get confident in that aspect of just understanding. I just got to be myself and not have to feel like I have to change or be a certain way to get where I want to be.
Participant Question: I think maybe NASCAR and MLB might be facing some similar issues in engaging other audiences whether it be cultural or generational as well speaking particularly to the generational side of engaging young audiences it sounds like you all are doing a lot to try to move the needle there and social engagement is a great way to do that uh have you found that generating social engagement is truly leading to measurable lifts and like revenue and viewership audiences.
Anderson: It's a good question I don't think we're there yet to have the answer but i was talking to someone about Formula One—we get the ratings—Formula One is not beating us in ratings, but they're beating us in digital (that 18 to 34 demo that we both want really bad). I think what we have been trying to look at is the sentiment of what's happening on TikTok and the other platforms to make sure what we're hearing from a community standpoint is starting to click. This is like hearing the "oh Rick Ross was at the race?" And Alvin Kamara this weekend was a great opportunity for us to kind of start seeing people be surprised right by like the people who are very invested in the sport they're not just showing up they want to invest in the sport. So, as we think about social, and you probably deal with this too—it's like how do you measure that? there's not a way to measure it, and we're trying to figure out how to measure reels and all those things. The next step is how can we correlate those two things back to the other?
The ideal is that you have someone on social media see it and they say "oh this nascar seems super cool how do i learn more?" you go watch some highlights—F1 is doing a fabulous job with highlights—we need to work on that area because someone will watch 15 minutes of it, but might not watch three hours of a race. Our hope is that that sort of pathway and that spider web grows so that eventually, you get that person to go the race.
We are doing some research around that, but I think the ultimate goal is to make those connection points back. I think we've really tried to look at sentiment as one of those things that we can learn from because that's where we can see the conversations and then start listening to our audience, learning from them, and meeting them where they are. That's super important to us.
For us, we have 38 weeks, and there's really no time off. We get like one week in December where we all can shut our computers and that's great but it takes a toll on some. We need to check in and see if we meeting people where they are as opposed to just being where we are. Happy to have a conversation with you in a year and see where we are and connect notes.
Smith: I would like to thank our team that's here. I appreciate all the hard work that you guys have been putting in. Thank you for your time, and I do want to leave you with this one quote from my inspirational person the late Kobe Bryant he said, "Real greatness is when you inspire someone who then inspires someone else who then inspires somebody else. If you do that, that's how you leave something that lasts forever." and I think that's what we're all trying to do here at the Hashtag Sports Conference, so appreciate you guys. Thank you so much.
---
For more dynamic conversations, interviews, podcasts, and premier industry networking, join us at Hashtag Sports 2023 in NYC on June 13-14. For more details on the conference and awards festival experience, click here.