How the PGA TOUR Is Planning to Share 32,000 Highlight Clips During THE PLAYERS Championship
How the PGA TOUR Is Planning to Share 32,000 Highlight Clips During THE PLAYERS Championship – Engage by Hashtag Sports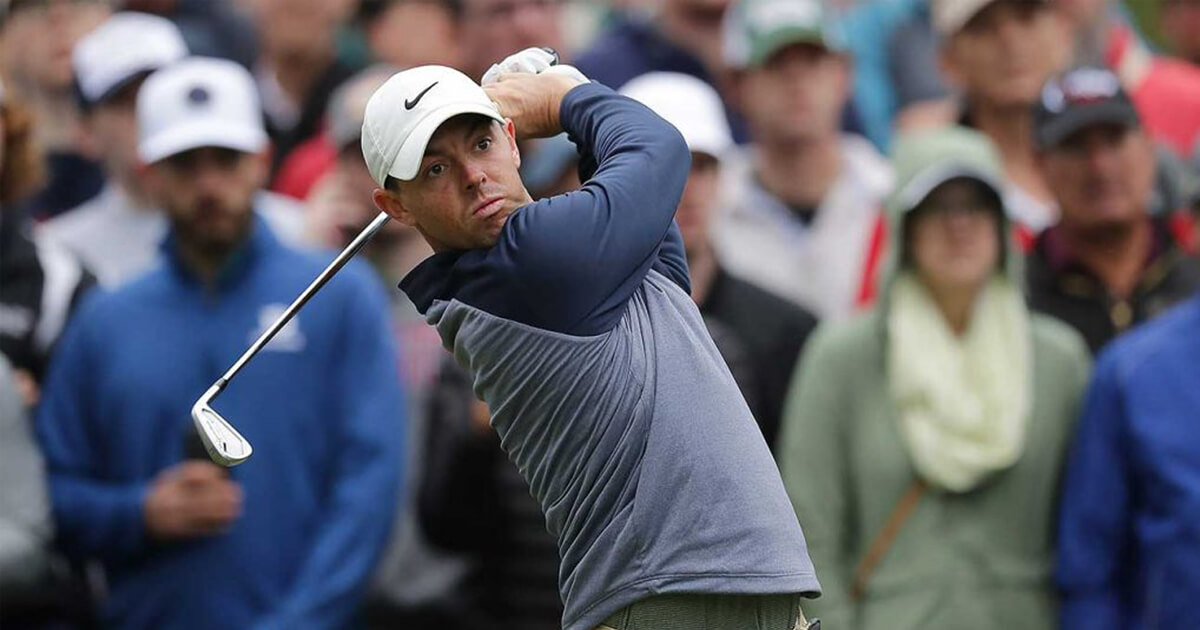 By

Team Hashtag • 8 min read
December 3, 2019
In his role as Vice President of Digital Operations at the PGA TOUR, Scott Gutterman is responsible for generating interest in the PGA TOUR, the players and events by providing fans with exciting digital experiences across a variety of existing and emerging platforms.
In a chat with Hashtag Sports, Gutterman clues us in on how the PGA TOUR is utilizing new technology to capture every shot of the upcoming PLAYERS Championship, engaging with vendors to nearly triple their weekly video-highlight production, and encouraging their golfers to engage on social.
The PGA TOUR recently announced an exciting update, that every shot from every player will be streamed during THE PLAYERS Championship this upcoming March—that's not an easy feat. Can you share more on what goes into accomplishing a stream of that magnitude?
This is going to be the first time it's ever been done at any golf tournament, and really it's the culmination of a fan feature we've wanted for the PGA TOUR since 2005. The one thing that we've always been asked is "When am I going to be able to watch all of the shots from my favorite golfer, no matter who that golfer is?" It's taken a long time for us to get to a point where it's feasible, but here we are.
It's taken a lot of behind-the-scenes testing using a lot of technology, including robotic cameras and automated highlight clipping, and a number of others, not the least of which is getting enough bandwidth to pull all of the content across a golf course and back to the TOUR and then out to our fans. Altogether, there will probably be about 120 cameras on the Stadium Course at TPC Sawgrass.
From a content perspective, this would mean hours of footage of individual golfers. How are you planning to capitalize on this increase in video content?
A number of ways! One is exposing our fans to their favorite player no matter where they are on the course for however long they want to watch. The second thing is that there are roughly 32,000 shots hit at a PGA TOUR event, in particular, THE PLAYERS Championship. It used to be that you would only see about 20% of those shots. But what we're going to do now, along with the live streaming, is we're going to cut every shot as a highlight that will go onto PGA TOUR digital platforms and partner platforms.
We're working very closely with WSC Sports to get all of the highlight clipping done automatically. We've had a great relationship with them over the last two years. They have enabled us to double (and almost triple) the amount of video highlights that we put out every single week of the PGA TOUR Season because we don't have to have people watching and waiting for highlights. Their platform essentially looks for those highlights, cuts them, and then publishes them on a variety of platforms for our fans to consume.
One of the things we've also been producing on the WSC platform is "speed rounds" for every key golfer that appears on our OTT service PGA TOUR Live on NBC Sports Gold. If you're not able to watch every round live, you'll be able to watch a condensed version of that round after they are complete. It used to take a couple of hours to put together a speed round manually, now the speed rounds are generated within 15 minutes of a player finishing. We're pretty excited about this because it also allows us to create different types of content.
For example, if we wanted to create a highlight reel of all the Australian golfers, [a fan] could watch Adam Scott, Jason Day and Geoff Ogilvy as they go through the course or we can automatically generate an Australian golfers highlight reel at the end of the round. We can create speed rounds by nationality, colleges or any number of categories.
What vendors have you engaged with in order to bring your digital strategy to fruition and what role do technology providers play in your partnership needs & strategy?
We have a great group of [technology companies] that we work with. I mentioned WSC Sports, which is enabling us to do several things across the platform. I think it really goes towards [improving] the variety of content that we can now offer. In the past with us, as with many sports leagues, we're very focused on getting highlights out, but this allows us to be more creative and create content types that will appeal to different audiences on different types of social platforms. It gives us the ability to create a wider variety of content for platforms like TikTok or Twitter in which you really require different types of content based on the way that fans consume on each platform.
We also work with NBC Sports, who currently runs our OTT products through NBC Sports Gold our regular week-to-week OTT offering. They're a big part of our technology group that helps us deliver the content. Additionally, we'll be working with a group, Hawkeye, that'll be working behind the scenes to produce, manage and deliver all of the streams. Lastly, all of the data that we gather from across the course during play is captured in our Shotlink scoring system that is powered by our partners at CDW. The Shotlink system drives a lot of the content that we create for our fans.
How will you measure the success of this effort?
That's a good question. This year, it's really an experiment for us because this is the first time that we're doing it. We will probably have a set of specific KPIs as we get closer to THE PLAYERS. We're certainly going to be looking at stream consumption, as in how many people looked at the breadth of the golf coverage that's available. I think the other part will be that we're also launching another product called TOURCast at the same time. TOURCast is a platform that the TOUR used to have from 2003 to 2007 that simulated where golfers were on the golf course in 3D. We're relaunching a new version of it, and that is where a lot of our Video on Demand will be going—a lot of the content from WSC will be going there. We'll be looking at consumption on that platform as well.
But largely we are going to be looking at fan satisfaction and seeing whether we pulled it off in a way that helps us grow this opportunity in the future—it's a very big undertaking. It is certainly what we believe to be the future of golf, so this is about seeing what it takes to accomplish showing every shot live and then considering what it would take to make it a regular product.
How can a digital strategy such as this be influential in generating more exposure for up-and-coming talent?
This is a great opportunity for our players because only 20% of the shots on the PGA TOUR are seen on television or through our artificial intelligence. OTT PGA TOUR field, typically on a Thursday or Friday, you could have 100 to 150 players in the field so there are a lot of guys who play a lot of great golf that don't get any exposure just because of the breadth of the competition that's available. We think there's a great opportunity to get them in front of fans and this will help our players in the long run to gain more exposure.
What role has new media played in the rise in popularity of golf and the PGA TOUR globally?
When I first got to the TOUR about 15 years ago, one of the growing concerns was how we were going to get fans to know our players better. We have so many players playing in a given round and so many members on the PGA TOUR, but how do we make the connection between the player and the fan? About three or four years later, we saw the rise of social media, and we started to see our players interacting on those platforms. One of the first players to do so was Stewart Cink.
He and several others began to engage on those platforms because what they started to understand is that they could have a direct relationship with the fans. We have seen those relationships grow significantly. Look at a lot of our players that have really strong social media followings—Rory McIlroy, Justin Thomas, Jordan Speith, or Ricky Fowler—you'll see that a big part of what they do every day is engage with fans through social media and at events.
We also have efforts here that we do with storytelling that enables fans to get to know our players outside the ropes. The days of being worried about how our fans are going to get to know our players are behind us. Now it's about finding out what's the best opportunity for a player to engage based on their personality and based on the things they like to do their with fans.
More than 5,000 play-by-play clips are produced per standard tournament. On which social platforms does the PGA TOUR see the most engagement with video highlights?
WSC has done a great job of enabling us to generate content. The 5,000 play-by-play clips? We weren't able to do that three years ago. That content goes to our owned and operated platforms as well as our social platforms. I would say Twitter, Instagram and then probably YouTube, but Facebook certainly gets traction as well. We are also engaged with Google on their STAMP product, which is enabling video highlights for PGA TOUR to be found more easily in Google search. That has become a very powerful tool for us as well. Certainly, we're now looking at TikTok like everybody else and trying to determine what the best type of content is, and we expect that to be another great video platform for us.
How does the connected fan and his/her changing preferences influence innovation and strategy within the organization?
That's a key. Fan connection has become a massive initiative for us. We have an initiative internally called the 'fan journey' which is essentially our connected fan, and it talks about how we engage with fans through our platforms and through social media—whether they're sitting on the couch and watching the event at home or they're out playing golf and keeping track of an event on social. We also engage our fans differently when they come to an event—we alter our digital platforms to take advantage of the opportunities that fans would have when they're onsite. In the end, I think what it all comes down to is our fans being able to personalize their experience.
Sports consumption is changing and more and more people are cutting cords and watching on devices and/or consuming more short form content. How is the PGA TOUR adapting to meet these new demands?
We're fortunate to have a very good set of media partners in NBC Sports, Twitter, and Amazon. PGA TOUR LIVE on a weekly basis, shows up on all three platforms in some capacity, and that's helping us reach fans that are beginning to cord-cut or want to watch on different devices, even if they're not cord-cutting. It's really all about how to reach the fan where they are and on what platform they want to consume. We're going to continue to look at what platforms are evolving for us, and for our fan base, and try to meet them where they want to be.
What emerging trends or technologies do you believe will revolutionize the way marketers connect with fans on social platforms in the next three years?
I think it goes back to what we talked about a little bit ago—how can we continue to personalize content that people want to see every single day, as well as tell the broader story of what's going on at a PGA TOUR event. The tools that I think are going to help us be able to do that are machine learning and artificial intelligence.
One of our challenges is having so many players playing at the same time and trying to tell those stories. We continue to lean more and more into using ML and AI tools to do that. WSC Sports is the first example because we are using their algorithm-based platform to help cut our highlights and deliver them to fans. Whether it's through a push notification or through a special highlights channel on our apps, WSC Sports has enabled us to do that without adding resources to get it done.
We also work with a company called Narrative Science that uses data from our events to generate stories for every player after their round is done. Typically, we can only cover the top 10 or 15 players and write a story about them. Now, with the help of these [technology companies] we're able to generate content for every player that is on the course. As personalization grows and as fantasy and gaming continue to grow, that personalization is going to be driven by algorithmic and machine learning-based resources. With the technology platforms that we'll be using going forward, we'll have to use them the right way because we don't want the output to be impersonal. We want it to be personal, and there's a lot of work that we do to try and make that happen.
Learn more about how to effectively engage the modern fan & consumer at Hashtag Sports, an annual conference designed for media and marketing professionals.