Five Trends in Live Video That Will Transform Sports Media in 2019
Five Trends in Live Video That Will Transform Sports Media in 2019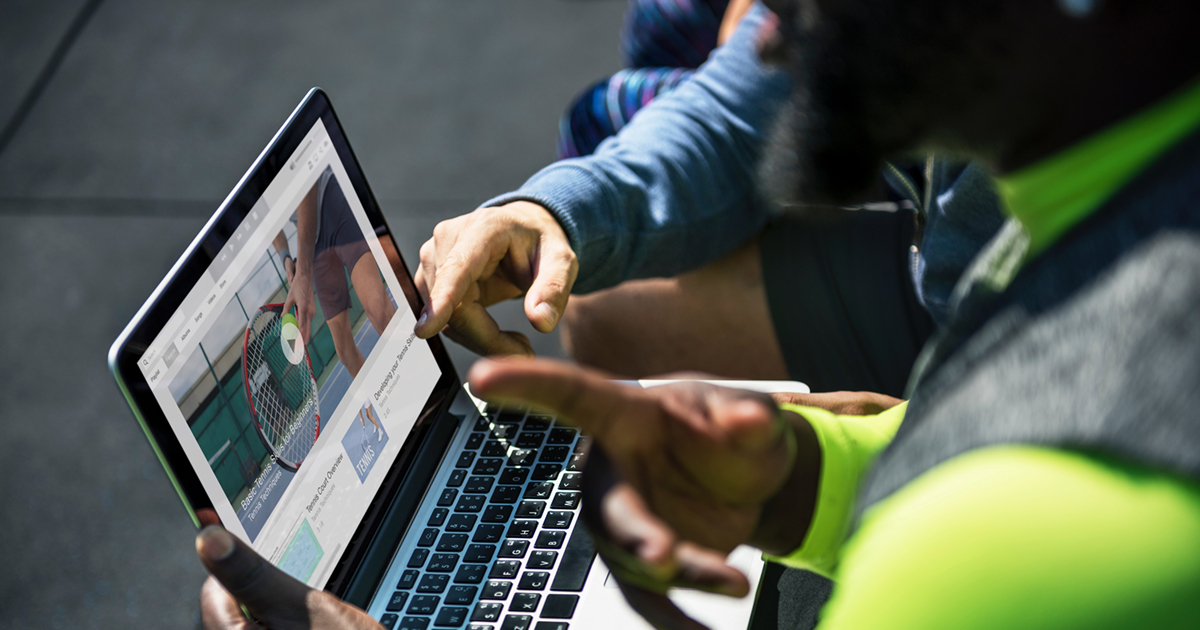 By

Team Hashtag • 5 min read
March 5, 2019

Grabyo's President, Americas, Mike Kelley, believes live and on-demand sports video content will change the face of fan engagement in 2019.

This year will be an exciting and innovative one for live video in the sports media industry. Streaming technology will continue to advance and new players will establish themselves prominently in the market. Competition between broadcasters, rights holders and other content creators to capture the attention of the digital audience will be fierce. We've pinpointed the top-five live video technology trends that will drive growth and success across the sports media landscape in 2019.
1. Video production, editing & distribution processes will move to the cloud.
When it comes to sports, fan engagement peaks when the action is live. For teams, federations and broadcasters to be successful reaching and engaging large audiences, they need to be able to deliver a premium, tailored fan experience—optimized for fans across platforms and delivered in real-time. Being first to publish relevant, authentic content matters, and so do the tools you use.
Legacy broadcasting workflows limit the speed and flexibility for digital teams to publish and optimize content for immediate consumption. This process is outdated and inefficient, which is why Grabyo is predicting a shift in 2019 to "all-in-one" cloud-based platforms to manage and distribute live sports events, as well as edited highlight clips & packages.
Cloud-based platforms streamline video production and distribution workflows by allowing for an intuitive and collaborative work environment. Incorporating simple, user-friendly, browser-based tools that don't require existing video editing knowledge, digital teams can maximize their resources to construct premium, engaging content. All the stages of the process—editing, production and distribution—happen in one place, regardless of your event or teams' location.
With audiences responding to different video formats, cloud-based tools offer a flexible way to create both short and long form video, GIFs, square and vertical clips and can bring in live data, audience reaction and commentary—all designed to increase engagement across platforms.
We expect to see widespread adoption of cloud-based platforms across the sports industry in 2019. As a result, we're predicting an increase in not only the quantity of real-time sports highlights, due massive production & distribution efficiencies, but also an increase in the quality of these videos with the advanced editing and storytelling features that the cloud provides.
2. Emerging content monetization systems will be adopted.
In 2018 we saw that sports viewership on platforms like YouTube TV, Amazon Prime, Hulu, and fuboTV continued to rise while social media platforms like Twitter and Facebook continued to partner with sports organizations and broadcasters to bring more live and real-time sports content to their platforms.
The ability to now watch live and on-demand sports across multiple platforms has opened the door to numerous monetization opportunities for both rights holders and broadcasters. In 2019 there will be a greater spend on digital ad content, which is often the primary revenue driver of OTT platforms. With the capability to include in-stream advertising and sponsorships, eMarketer research estimates that digital ad spend will account for 50% of total spend on advertising by 2020. In 2019 sponsors such as sports brands, sports gambling sites/apps, and others targeting sports fans will be proactively searching for media partnerships in digital and social video.
Sports betting is another highly-rich source of opportunity for massive revenue potential. With the advanced interactivity available on today's digital and social platforms, betting on sports has never been easier or more enjoyable for fans. In 2019 we can expect to see more in-game betting in addition to increased activity on social and fantasy sports platforms. Considering PASPA (Professional and Amateur Sports Protection Act of 1992) was overturned in 2018, some are predicting that sports betting will drive as much as $7B incremental ad spend in the US in 2019, with half of that money going to digital advertising.
3. Artificial Intelligence to streamline video production workflows.
As the applications of AI become more adopted across various industries, its potential to transform the world of sports is clear. AI is already being used hand-in-hand with human video editors to generate engaging content more quickly.
The All England Lawn Tennis Club, host of The Championships, is one of the pioneers using sports-focused AI. AELTC uses IBM Watson to produce and distribute highlight videos faster than ever before. The AI analyzes the main broadcast stream in real-time, using numerous APIs to identify pivotal segments that will drive viewer engagement and emotion. This cognitive clipping has drastically reduced the time it takes to create highlight reels to just five minutes, eliminating the need to manually sift through the hundreds of hours of video content produced across the six primary tournament courts.
While network video quality continues to advance in the coming years, so will the development of AI-assisted video production. Grabyo predicts that by 2025, automated video clipping will be a critical part of digital video production workflows. Editors will define triggers and context-variables so that AI technology learns to interpret human behavior, thereby recognizing what moments make captivating highlight videos. As social media algorithms improve, it will also be easier for viewers to discover new and more relevant content, meaning sports broadcasters will reach new audiences. AI will allow sports broadcasters to keep up with the spike in demand by producing more of the right content at the right time for the right people.
4. Continued growth and innovation in D2C subscription services.
In a survey conducted by PwC in 2017, results indicated the primary reason consumers were clinging to their paid TV subscriptions was to keep their sports channels. In fact, 82% of respondents who were pay-TV subscribers claimed they would stop paying for their TV service altogether if they didn't need it to watch live sporting events. The research found the average sports fan would pay about $23 per month for unlimited access to sports on any platform instead.
This is where the emergence of Direct-to-Consumer (D2C) subscription services have come into play, promising high future potential. D2C services, such as DAZN, have seen rapid growth over the last couple of years, and are giving sports fans exactly what they want—the ability to stream their favorite live sporting events, ad-free, from almost any device. Many D2C services also offer consumers more interactive content and more options for customization than traditional paid TV does, such as the ability to live chat with other fans during a game, or the choice to watch 4 games at once.
Given the initial success in the market for D2C subscription services, the industry looks to expand in 2019 and beyond. The competition will also get tougher as new players emerge, looking to capitalize on the skyrocketing D2C market. Providers will battle to create the highest quality, most interactive sports viewing experience—for the best price.
While this is exciting news for sports fans and streaming services alike, traditional sports broadcasters may be cannibalized by D2C subscription services if they don't react to the changing landscape. To avoid becoming obsolete, sports broadcasters will need to drum up new and innovative offerings that are geared towards the way modern sports fans want to watch sports. We've already seen some traditional sports broadcasters start to react to the threat posed by the D2C market, including ESPN with the release of their new sports streaming service, ESPN+.
5. Esports will become the next billion-dollar industry.
Esports and gaming continue to be an extremely fast-growing industry, facilitated by streaming services such as Twitch, which gives viewers the ability to watch and interact with their favorite gamers in real-time.
Market Intelligence firm Newzoo estimates the esports market to reach at least $1.6 billion by 2021, with the global esports audience predicted to grow from 395 million in 2018 to 456 million in 2019. The majority of esports revenue will be derived from advertisements and sponsorships—Newzoo estimates that 60% of the total revenue will come from these sources.
The incredible potential this industry has is apparent, and has already been recognized by numerous sports icons and wealthy investors including Michael Jordan and Mark Cuban, who have already invested in the space. Many of the major professional leagues, including NBA, NFL, FIFA, MLS, and others have already started their own esports leagues. In 2019 it is safe to say the world of esports will flourish as more competitions emerge, become established in the market, and attract a surge of investment.
---
The immense potential of enhanced digital & social sports media is vividly apparent. New technology, fresh engagement techniques and the growth of sports betting and commercial sponsorships have the opportunity to translate this viewership into lucrative revenue streams. Deep technical integrations between live video providers and social platforms have resulted in the most seamless and interactive entertainment experiences to date, which drives deeper, and more valuable engagement. The swell of a new viewing paradigm for fans, leagues, and advertisers is obvious—being part of the wave is crucial for the future and sustained success of any content owner.

Mike Kelley, President of Grabyo's Americas Region, is a seasoned entertainment & sports executive with deep experience in digital strategy, marketing, business development & operations. Throughout his career, he has consulted with top broadcasters, sports properties, & brands in their global efforts to build deeper connections to their fans & consumers.
To explore more trends and topics on the future of Social & Live, join us this June at Hashtag Sports.