How the Rajasthan Royals Won Off the Field With Content Fans Crave
How the Rajasthan Royals Won Off the Field With Content Fans Crave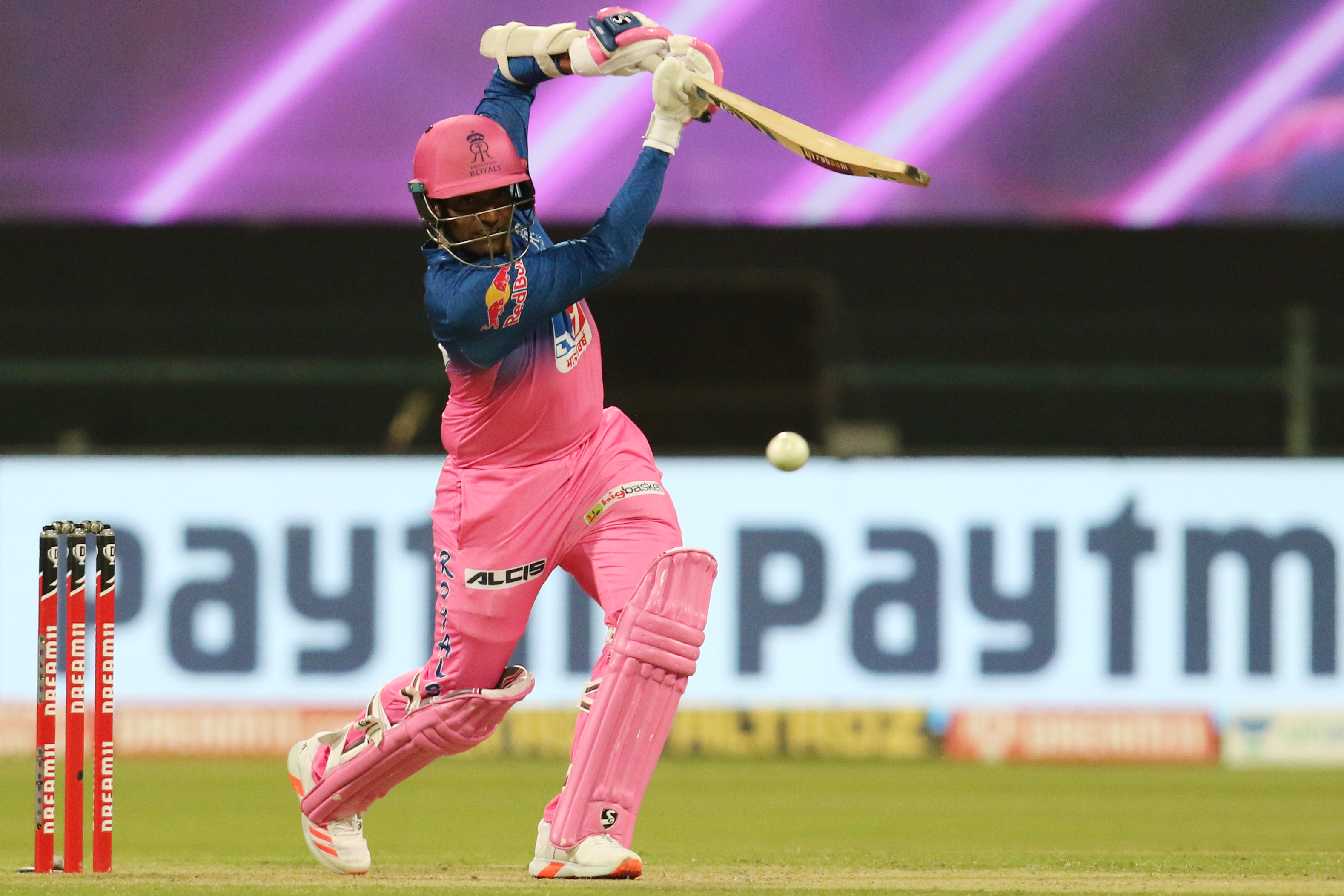 By

Rachel Smith • 8 min read
December 14, 2020
Stuart Cope sits down with Hashtag Sports in our latest Q+A series interview.
In his (recent) role as the Rajasthan Royals digital head, Stu created and executed a content strategy for the team that grew their global fan footprint, aided in the social impact of lucrative commercial deals, and developed athletes into the team's leading content creators.
Stu shares what North American teams can take away from the Royals' IPL content workflows, how the team is driving social change and erasing stigma through a partnership with a feminine hygiene brand, and learnings from the most unique IPL season yet.
Tell me about the Royal's fan base and why fan connection with players on social is important to the team and sport.
The Royals have a diverse fanbase that is truly global. The main fanbase obviously resides in India and is spread across the state of Rajasthan and throughout the tier one cities of India. In terms of global appeal, the Royals have a strong following in the UAE, USA, Canada, UK, and Australia.
The players are our influencers and they're the heroes that our fans are interested in; we always try to put our players front and center of any social media or marketing campaign that we create. Having the ability to work with our players to create authentic content, that's not just created by the Royals production team, but actually created by the athletes as content creators themselves is fundamental to the wider social media strategy set.
Do you feel there's been a shift to more player-centric models across all sports?

Yeah, absolutely. We look at all of the key metrics across our content pillars in great detail and our player-led content outperforms any other content by some distance. This shouldn't stop us from testing other content but our main focus has to be putting the players front and center. This helps grow the Royals brand and will cut through into the wider cricket audience who are not necessarily Royals fans but fans of the players we have in the squad.
What types of technology have enabled and supported your content goals and this type of athlete-led strategy, particularly during this period of social distancing?
We use a handful of tech products and are super selective to not overburden the digital team and agencies with too many platforms as this can have an adverse effect on the team. I'm a big believer in integrating products that speed up workflows and offer insight on the metrics that truly matter.
We use a social listening platform called Konnect Insight where we track all relevant keywords associated with our brand and track current and ex-players, media, celebrities, rival team and broadcasters. Any spike in conversation about the Royals we receive a notification and can hook onto the conversation or create content in real time which has been a hugely successful tactic or us especially across Twitter.
Blinkfire has been a great product for the team in terms of tracking our metrics against rivals and also seeing what media value we're offering our partners through digital. It really came into its own within the first few weeks of the IPL, we could track which partners were gaining the media value that they were ultimately paying for but more importantly, we could monitor which partners were not gaining sufficient value across our channels. This allowed us to pivot their activations and provide a solution in rectifying the media value slump.
The third platform which has been our most successful tech product in the business is Greenfly. We are Greenfly's first customer in India and the platform has been a game-changer for the Royals. Greenfly allows us to send content to our athletes, staff and media partners within a couple of clicks and they can then post onto their social channels within a couple of clicks. The platform also works the other way where our athletes and media can send content back to the digital team to post across the Royals channels. This meant that during the IPL when our athletes were stuck in a COVID secure bubble they became content creators distributing a large volume of content to the digital team and we can pick and choose the best workouts, yoga sessions, coffee mornings, etc which ultimately tells the story of the team behind closed doors. This content really resonated with our audience. If any sports teams or people that work in digital are [reading] this interview, I really, really do say use Greenfly as a content distribution partner. Once you get the players on board, and they understand how to use it, then you can really create some magic.
How have you been able to activate athletes, coaches and staff around the IPL tournament to help the Royals share more authentic, behind-the-scenes stories of the team and players?
Before the IPL started we set up strategy calls with the players, coaching team, and every vertical of the business to run through the digital strategy. These meetings were key as they were the opportunity to pitch the importance of the Royals digital offering and to ultimately show how it can benefit the athlete.
For players and the coaching team having a production team constantly follow them at training, meeting, and at every match can be draining and we fully understand that they're not robots and have feelings. The digital team was great at identifying the moments they could ask for player time and when to shoot content, we were lucky that we were able to capture the changing room moments win or lose, showing the RAW ups and downs that come with the IPL. These moments from the changing rooms were some of the best performing videos and showed that the players deeply care about their performance and wearing the pink shirt of the Royals.
Walk me through the Royals content workflows. How does the team get high-quality content to and from athletes quickly?

The Royals have a digital team of five and three supporting agencies, one focused on social media/CRM, one on production, and the third on website/app/gamification.
The production team was embedded with the team in the COVID bubble and we had a team of five, x1 producer, x2 videographers, and x2 editors who did an incredible job working across all training sessions, events, meetings, commercial shoots, and matches. The editors in this team were focused on long-form storytelling for the Royals, sponsors, and media partners ticking off a matrix of deliverables that we tracked daily, they shot over 250 videos in a 12 week period which is an incredible achievement.
We have a creative agency based back in Mumbai that create short-form content, graphics, post on the channels, run community management, and provide reports tracking our performance per match. They receive content from the production team and from Greenfly that the editors can work on to keep the channels brimming with the very best content.
We ran daily production meetings each morning to go through the day ahead and opportunities to shoot content and we ran pre and post-match meetings with our agency back in Mumbai to track all key projects and go through the content calendar. We use a project management tool called Asana which every digital team member and agency is trained on, we track all content and sign off on deliverables through asana and it centralizes our content workflow. Asana is also a great tool to use when on the road or at matches, I highly recommend the platform if you're a busy sports brand.
In terms of performance, how does content captured from athletes and shared on team channels perform compare to content produced by the team and distributed to athletes?

At times athlete-led content completely outperforms anything we have planned and worked hard on creating. We could shoot what we feel is an insightful long-form feature about training that bombs, we then receive a 20-second video of Steve Smith playing the guitar or Ben Stokes playing Call of Duty which is our best performing post of the week.
It just depends on what the content is and making sure that if an athlete sends you a piece of content you can react quickly, put a creative spin on it and get it out before anyone else so that your channels generate the reach and engagement.
I think all of the franchises in the IPL have done a great job bringing fans into their bubble, last year the IPL teams were behind the other more digitally savvy leagues like the NBA, NFL however this year they have all invested in digital and have caught up.
What were some of the biggest impacts you've seen with social?

Post-match content from all of the teams seemed to cut through on social. The Royals, RCB, and Delhi Capitals really maximized the opportunities in and around the changing rooms after a match, there have been some magic moments such as inspired team talks, players from both teams hanging out and also a 38-year-old Imran Tahir spending 30 minutes coaching 18-year-old Riyan Pirag after we played Chennai Super Kings. These moments show the beauty of sport and the IPL, for too long sports teams would only maximize the wins and go quiet when they lost, this has to change, whilst fans hate losing they want to see that the players really care so it's crucial to bring them closer in defeat whilst also leveraging the wins.
I'm a huge Eagles fan. So I remember a time when it was just like win, win, win. And now it's like, okay, not so great, but there's still so much content, which is exciting because you can see the team wants to be better, and here's how we're doing it. You see more practice content, stuff like that. It's just, it makes sense, and it's smart. And I think that people are starting to listen a lot more to what the fans want too. So do you think that plays a role and what you all have been able to do?
You only have to look at the recent success of sports documentaries such as All or nothing or MJ's on Netflix, what fans get from these features is the camaraderie, team meetings, how the athletes train and insight into what makes them tick as athletes. Fans want authentic stories and want to be let in, if you can get this access to your athletes and their journey and make the content social first your audience will engage and ultimately grow.
How do you define engagement, and how do you believe fan engagement success should be measured?
The Royals track key metrics like growth, engagement rates, watch times, shareability, etc but there is a metric we value but still don't know how to measure it, which is being 'memorable'. If any sports or cricket fan stumbles across Royals content has it moved you emotionally, has it informed you, has it made you smile? We want to leave an impression in your mind that's memorable so that you're more likely to engage, follow us or come back again to see what we're talking about.
For many North American sports and leagues, the focus is increasingly on building relationships with young fans. How do engagement goals for global sports like cricket compare, particularly in regard to age and demographics?
If you look at Facebook, the average age of a Royals follower is older than TikTok or Instagram. I think it's just making sure that your content is tailored to the channel that you have for that audience. On Twitter, our strategy is completely different from what it is on YouTube and Facebook.
There's another platform called ShareChat where we launched in August, it's the fastest-growing platform in India. Its content focus is on memes, snackable content, polls and is framed at a younger audience. We've had huge growth on ShareChat with over 300,000 followers within nine weeks.
A huge success story has been the creation of a fan army called the Super Royals. The team identified 22 fan ambassadors that work on behalf of us, and they go and market the Royals and bring people over to a community group on Facebook which they run themselves. We only launched four months ago and already have 50,000 Super Royals engaged.
It's been reported that IPL each year makes up anywhere from 20% to 60% of media budgets for brands that invest in the cricket craze. What are among the most successful social media marketing activations you've seen or contributed to, and how can North American sports leagues apply these best practices to drive more revenue through social media?
The Royals stand apart from the other franchises in terms of their commercial sponsors. We bring in partners that actually fit the brand and we look to make a social impact in our agreements. The Royals have two key values which are to sign young players and give them an environment to learn and be better, not only to benefit the Royals, but to benefit hopefully the Indian cricket team. The second is to empower women to be the best they can be. We really want females to engage with our brand.
We have launched an incredible initiative with NIINE sanitary napkins from India, and what we've done is for every run scored in the tournament NIINE offers 9 girls sanitary napkin support for three months.
There's still a real stigma attached to periods in India. A lot of hearsay and negativity around it. The brand campaign we launched with NIINE where our players were quizzed about their thoughts on periods and how it's affected their lives and their partners, their wives, their sisters, etc. This is one thing I really love about the Royals, they sign partners to bring revenue into the business, but also have a social impact.

Learn more about how to effectively engage the modern fan & consumer at Hashtag Sports, an annual conference designed for media and marketing professionals.