🎉

2022 Shortlist
EA SPORTS & Sheffield F.C. – The F.O.A.T.
Entrant: Jung von Matt SPORTS
Winner 🏆
Best Social Media Campaign
Nominee 4x ✨
Best Use of Fan-Generated Content
Instagram
Best Brand Sponsorship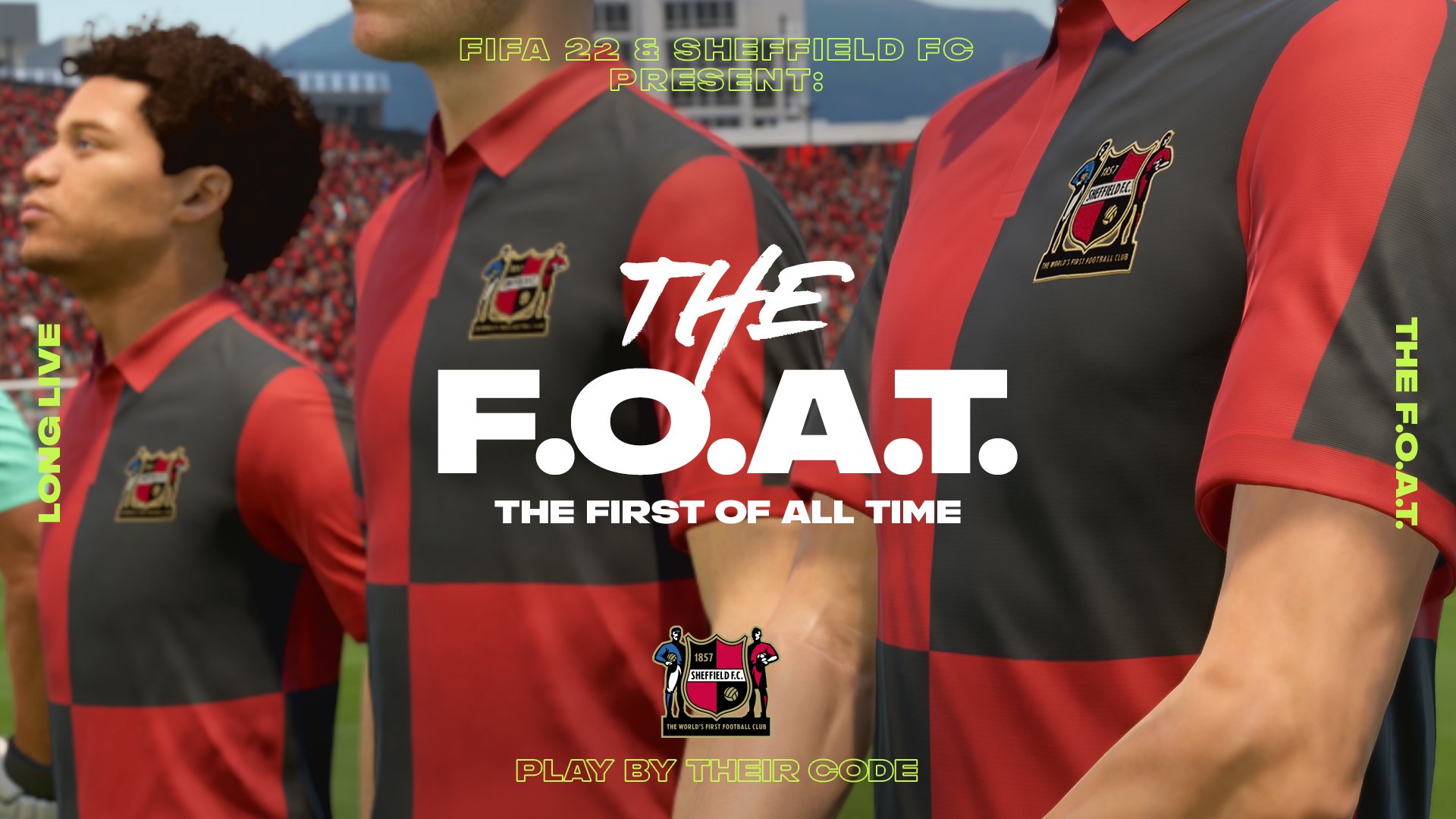 ABOUT THIS ENTRY
Sheffield F.C. is the F.O.A.T. – the first of all times. The first football club and the creator of football rules. Sadly today, Sheffield F.C. plays in the 8th division, far from the spotlight the club deserves. So, we collaborated with FIFA 22 to put the club in the spotlight again.
How does this represent "Excellence in Engagement"?
The new generation of football fans didn't only learn about Sheffield F.C. and its importance to the game but unlocked its kit and became part of a club of honorable players who play by the rules. This means they don't rage-quit, waste time and participate in what gamers call "bad manner". This case proves that even an 8th division club can get back to its glory days through a clever collaboration.
Objective: Without Sheffield F.C., there'd be no football, no football rules, no Messi, no Ronaldo and no FIFA 22. It's the club that started it all but lost its relevance throughout the years. On the club's 164th birthday, our objective was to make the club and its legacy known to the new generation of football fans.
Strategy & Execution: On the club's 164th anniversary, the oldest club that lost its relevance collaborated with the newest and most famous football video game of all times - FIFA 22. We got Sheffield F.C.'s vintage kit into FIFA 22 and created the F.O.A.T. Code - a rule book for gamers. Who else rather than the creator of the rules to make FIFA 22 unwritten rules official? But that's not all! We also created branded content on social media which made it clear - if you wear Sheffield F.C.'s kit you play by code - the F.O.A.T. Code.
Results: Our campaign was celebrated by FIFA players and news media outlets everywhere. The kit has been redeemed by 57k players and worn in 3,7m matches putting Sheffield F.C. in the top 15% of favorite kits in the game. Everyone reported about the F.O.A.T. and its new Code, which earned us 180m media contacts in over 20 countries worldwide and over 4m organic reach on social media.