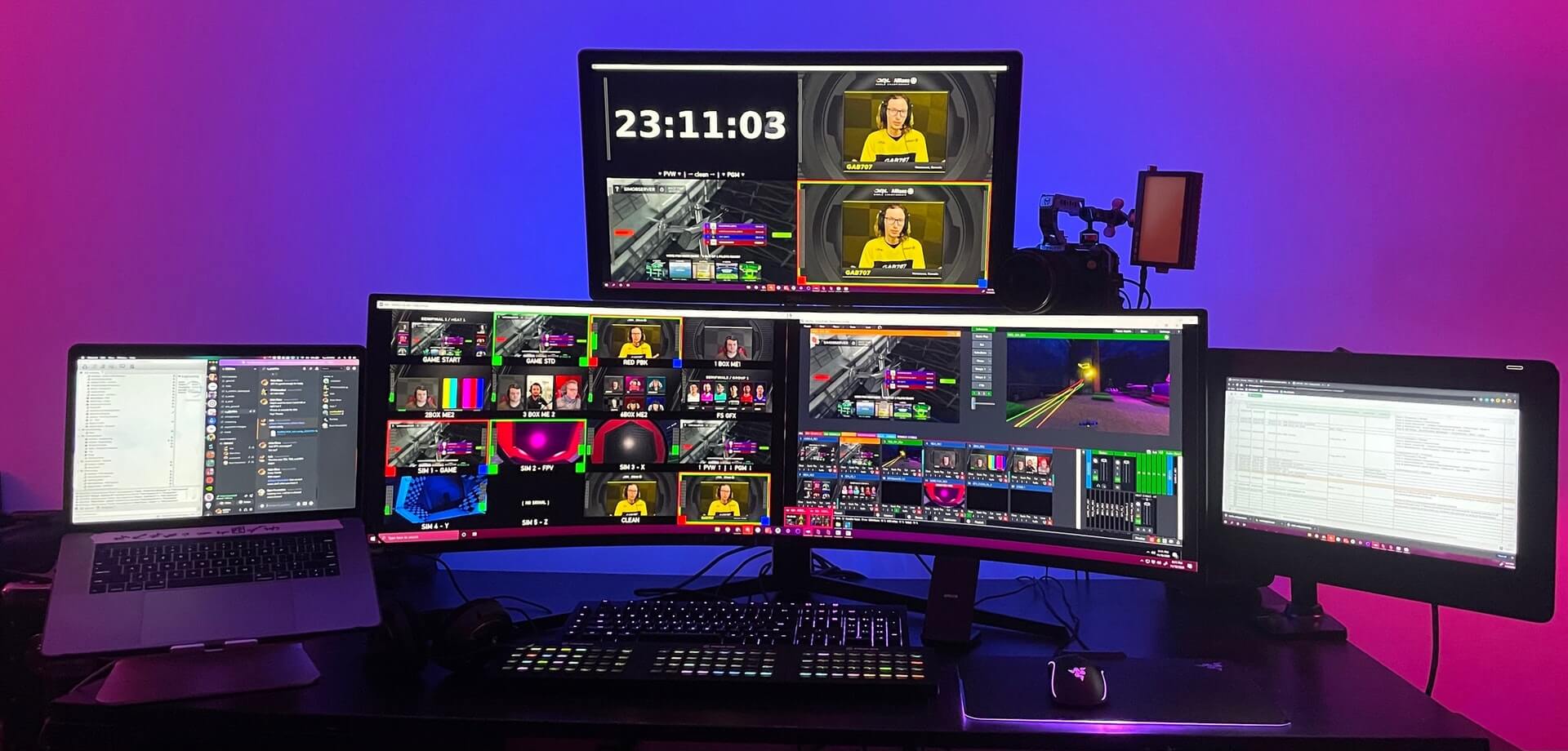 ABOUT THIS ENTRY
DRL set out to develop new technical solutions to replace in-person drone racing competitions with a socially distant format that could still thrill millions of fans on international broadcast and streaming networks, while getting them in on the DRL action in new ways.
How does this represent "Excellence in Engagement"?
By revamping the DRL SIM and developing a new production environment to allow for live racing, DRL set new fan engagement benchmarks for the sport of drone racing and across the sports betting space.
As the first aerial sport fans can legally wager on, DRL unveiled betting, fantasy, and free-to-play opportunities on DRL for the first time, setting new fan engagement metrics around the drone racing space. The league brought a whole new sport and audience to the sports betting space: not only are DRL fans more likely to place bets than average sports fans, but 70% of DRL fans don't follow Big 5 sports, so they now finally have a sport they genuinely care to bet on. DRL also became the first new buzzy sport legalized for sports betting in 2021, inspiring what will be a breakthrough year for the sports betting industry.
Moving forward, DRL will look to expand sports betting approval in more states and drive engagement up for the next season and beyond.
Objective: In March 2020, Covid-19 forced leagues around the world to cancel events and postpone seasons, putting the sports industry into a global 'time out' and changing the landscape of professional sports for the near future. But for a tech-powered fighter brand, like The Drone Racing League (DRL), the world's premier, professional drone racing property, this drastic shift in the market created an opportunity for DRL to create the New Playing Field, owning the new reality where there is no difference between the virtual and the real.
What started as a fast pivot into post-produced, esports-style drone racing in the DRL SIM video game in the spring of 2020 ultimately led DRL to inventing a Cloud-based, virtual, remote production environment which changed the sport forever, enabling live virtual drone racing with live sports betting on drones for the first time ever.
Strategy & Execution: In 2020, fans across the world craved live sports entertainment while quarantined, and DRL fans wanted to get in on the DRL action: Following an in-depth fan study, DRL learned that their fans were 90% more likely to place a sports bet than average sports fans and wanted new opportunities to fly like the pros.
DRL therefore overhauled their DRL SIM, a true-to-life drone racing video game, with 100 total updates to create broadcast-ready graphics and mirror real-life drone racing competition. In the spring, they hosted pilot racing in the DRL SIM for a post-produced 2020 DRL SIM Racing Cup, the first-ever fantasy, virtual drone racing series, which raised funds for Covid-19 relief while airing on NBCSN and Twitter. Fans raced like the pros in the same drone racing maps, which became available in the game following the broadcast.
That fall, during the 2020 DRL Allianz World Championship Season, DRL designed a new production environment that connected their worldwide crew members and professional pilots -- spanning eight countries across three continents -- in real-time. Live esports style drone racing competition on the DRL SIM enabled DRL to partner with DraftKings and become the first aerial sport fans can bet on.
Results:
The DRL SIM Racing Entertained Fans While Sports Were Paused: 75mm fans tuned in to the SIM Cup and Championship Season on Twitter alone, and ultimately drove 112% more DRL SIM downloads, 62% more DRL social following and 155% more DRL web traffic compared to 2019.
DRL's Live Production Environment Innovation Soared DRL to New Heights: With DRL's ability to meaningfully integrate brands into their live virtual drone racing competitions, DRL secured eight new partnerships with top-tier brands, including T-Mobile, Draftkings, BODYARMOR, Champion and RESPAWN.
DRL became the first aerial sport fans can legally bet on: By advancing the live production environment to accommodate sports betting, DRL was able to accelerate into the sports betting space from a technical standpoint. The day DRL announced their DraftKings partnership, DraftKings' stock soared 5% and DRL landed betting legalization in six U.S. states. Over 1.2mm fans tuned in to Pre-Flight betting shows to learn how to bet on drone racing on DraftKings and they saw 230,000 entries in the DRL Free-to-Play pools on DraftKings, including 30% more entries in its first week compared to other new sports. DRL's partnership announcement garnered over a billion media impressions across top media publications including CNBC.
PRODUCTION
Drone Racing League
CREDITS
Director of Media
DRL
COO
DRL
Broadcast Production Manager
DRL
Director of Simulation
DRL
BRANDS AT THE LIVE SERIES
CONTENT x SPORTS BETTING
Over two days, sports betting + media will converge to discuss the North American fan. Learn the insights and strategies needed to develop partnerships, create and monetize betting content, and drive critical revenue and engagement.
May 12-13, 2021 (Virtual)
TRANSFORMING THE NEXT DECADE
Hashtag Sports® is the leading platform for media and marketing professionals and the next generation of creative talent across the converging sports and entertainment industries.
From unparalleled experiences like our annual conference and the Hashtag Sports Awards presented with Budweiser to inspirational digital content and mission-driven initiatives, Hashtag Sports is the benchmark for fan engagement and the go-to resource for the development of a new sports and entertainment ecosystem powered by digital media, content, culture, purpose, and technology.