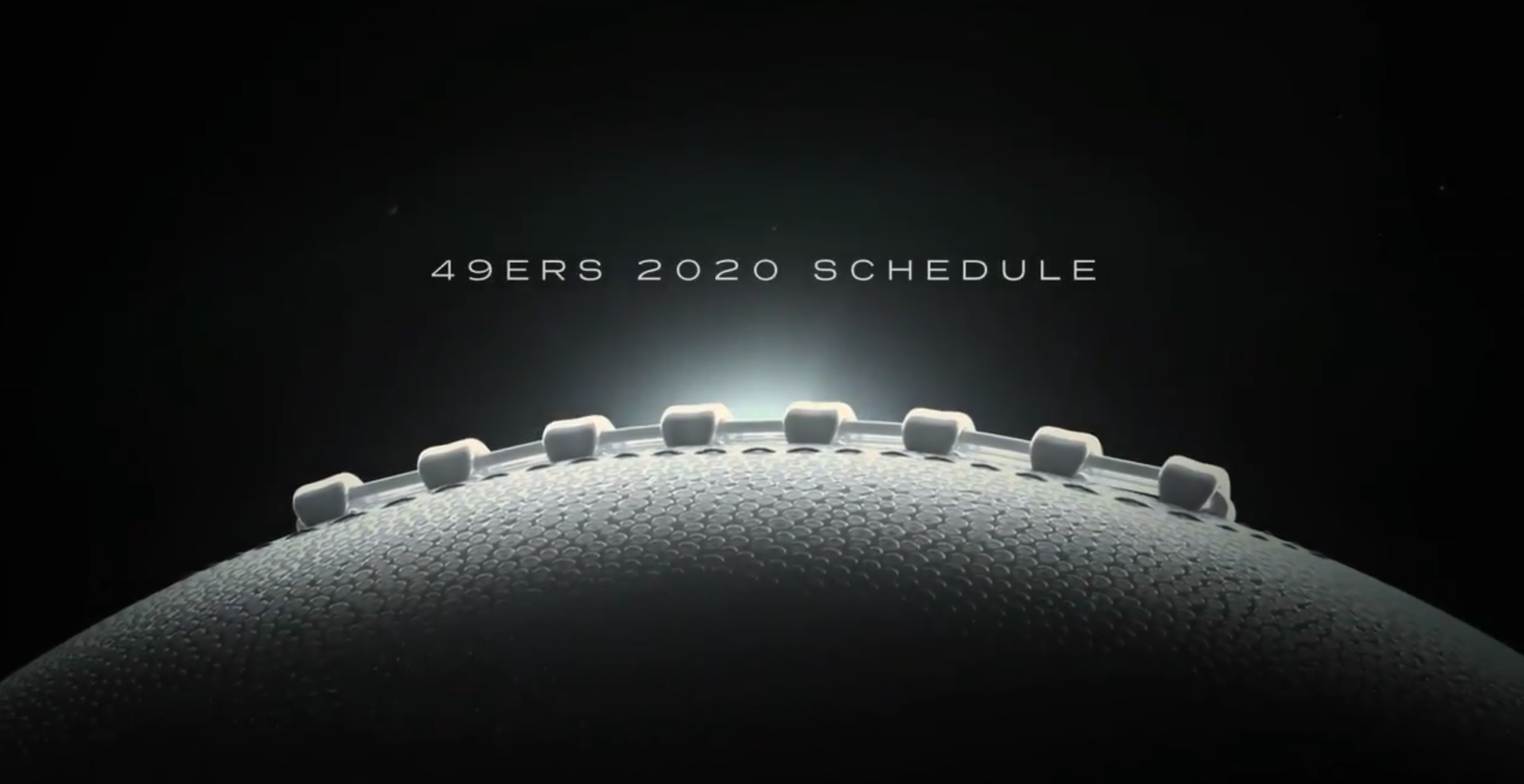 ABOUT THIS ENTRY
To announce their 2020 NFL Schedule across social media, the San Francisco 49ers looked to entertain their fanbase in a unique way, leveraging global interest in a popular TV show.
How does this represent "Excellence in Engagement"?
This sets a benchmark in terms of quality level, showing that social-first content can meet the highest of content standards across all mediums. Feedback from news outlets reflected the goals -- production quality rivaling a major studio, with the focus of entertaining the fans being front and center. Keeping this high of a standard of content production keeps our industry driving forward, and with engagement metrics being hit as well we'll continue to see investment in this type of content going forward.
Objective: Text/basic graphics of the schedule can be found the moment it's announced by the NFL, so the team wanted to take the opportunity to be artistic and delight their followers rather than just simply detail the list of games. They sought inspiration from a combination of pop culture trends across the content space (traditional and digital, mainstream and niche), with the intent of creating something that would be instantly recognizable -- but with a 49ers twist. Goals included engaging the fanbase, garnering attention/viewership beyond the core fans, and maintaining/furthering their position as a market leader in unique social production.
Strategy & Execution: When concepts were discussed, the favorite right off the bat was to work off the global interest in the HBO show "Westworld", which was nearing the end of its popular third season. Its iconic title sequence features custom renderings of various symbols from the show, with dramatic music and beautiful imagery throughout. Seeing the ties to the "wild west" featured in the show, it was a natural fit.
Partnering with Fresh Tape Media and Wolf Den (a Bay area animation studio), designs and plans were made to create beautiful football animations entirely via CGI, accompanied by team-specific designs related to each opponent in the schedule. It would end, similarly to the show's title sequence finale, with a 49ers helmet emerging from paint/liquid. Rather than be explicit with each game's time/dates, it was left similarly to the Westworld intro; each team-related graphic was displayed along with the week they were playing, acting as an easter egg for viewers to figure out.
At around 90 seconds, the final video was completed once the team received their final schedule, then subsequently released across social channels and broadcast TV. It gave fans what they crave: something familiar, with a new spin.
Results:
PRODUCTION
San Francisco 49ers
Fresh Tape Media
Wolf Den
CREDITS
Senior Manager, Social Media
San Francisco 49ers
VP Digital and Social
San Francisco 49ers
Social Media Coordinator
San Francisco 49ers
Director of Marketing & Operations
Fresh Tape Media
Senior Strategist
Fresh Tape Media
VP of Production
Fresh Tape Media
Founder/CEO
Fresh Tape Media
Chief Marketing Officer
San Francisco 49ers
Co-Founder/Director of Animation
Wolf Den
Animator
Wolf Den
BRANDS AT THE LIVE SERIES
CONTENT x SPORTS BETTING
Over two days, sports betting + media will converge to discuss the North American fan. Learn the insights and strategies needed to develop partnerships, create and monetize betting content, and drive critical revenue and engagement.
May 12-13, 2021 (Virtual)
TRANSFORMING THE NEXT DECADE
Hashtag Sports® is the leading platform for media and marketing professionals and the next generation of creative talent across the converging sports and entertainment industries.
From unparalleled experiences like our annual conference and the Hashtag Sports Awards presented with Budweiser to inspirational digital content and mission-driven initiatives, Hashtag Sports is the benchmark for fan engagement and the go-to resource for the development of a new sports and entertainment ecosystem powered by digital media, content, culture, purpose, and technology.