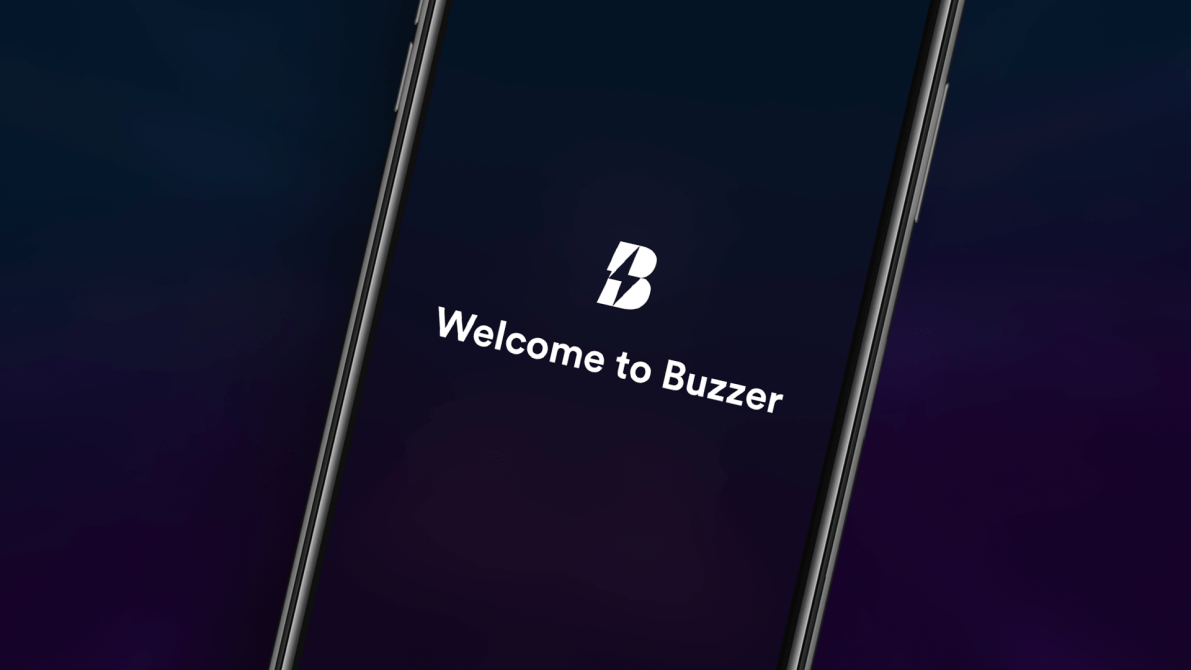 ABOUT THIS ENTRY
Buzzer is a direct-to-consumer mobile platform that will identify, notify, and provide short-form access to live sports content curated to each fan's preferences.
How does this represent "Excellence in Engagement"?
Buzzer's solution is the advancement, not disruption, of the industry at large, providing for net new media consumption and associated revenue. Buzzer achieves this by connecting media rights holders with a net new, younger audience they may not otherwise be reaching through traditional platforms. Our benchmark is to recapture the younger audience in the consumption of live sports that are likely consuming clips and highlights as a way of staying connected with sports.
Our technology allows us to introduce an innovative way for fans to engage with the sports, teams and athletes they love, and to mindfully build a product that creates complementary value for the industry by focusing on short-form live content on mobile. By focusing on content which sits in-between live long-form on TV and short-form near live clips on social and digital platforms, Buzzer helps our partners reach an incremental audience of Gen Z and Millennial sports fans, where they are: on mobile, in real-time. If we solve for the incremental customer, the broader sports ecosystem will be healthier, and if the ecosystem is healthier, everyone wins -- leagues, networks, MVPD/vMVPDs, and OTT platforms.
Objective: Buzzer's objective is to simplify the discovery and access to live "lightning in a bottle" moments in sports tailored to fans' preferences.
Once a "moment" is identified, users can authenticate with their existing subscriptions or make a seamless and secure micropayment paying only for the content they want to see. This allows Buzzer to be additive to today's existing media ecosystem while reaching the next-generation of fans and simplifying access to live sports.
The product draws on the experience of founder and CEO, Bo Han, who led Content Acquisition at Twitter for over for 7 years, where he determined the importance of Buzzer's product tenets: personalized notifications, microtransactions, and authentication of existing subscriptions to prevent cannibalization of existing platform subscribers. The goal of the platform is to align rights holders with the next generation of sports fans through mobile access to ephemeral, live sports moments where and how the younger generations want to watch.
Strategy & Execution: Buzzer is being built specifically for the next generation of sports fans by partnering with the existing media ecosystem and providing live sports where (mobile-first), how (discovery led, short-form) and why (favorite athletes, teams, leagues, etc.) they are already consuming content.
Buzzer is simultaneously complimenting rights holders while addressing macro-trends of the next gen fan. Our mobile-first platform addresses the increased consumption of sports highlights on social media resulting in decreased viewership on traditional channels. Curated push notifications and short-form access to live moments helps alleviate the fragmentation of sports rights which prevents fans from easily accessing or organizing their varied sports interests. Lastly, our customized multi-sport aggregated platform helps solve the unbundling of media across multiple platforms which makes it difficult for the modern fan to discover and watch the moments that matter to them most.
With these considerations, Buzzer is being developed in partnership with rights holders to reintroduce younger audiences to live content.
Results:
Buzzer is currently testing in a closed beta environment, with over 3,000 beta sign-ups driven solely organically. Buzzer is proud to have been recognized as one of Fast Company's 2021 Most Innovative Company awards in the Sports category. The product will launch to the general public in 2021.
Buzzer is actively engaging with the sports media industry to invest in equitable outcomes for Black, Indigenous and People of Color. Buzzer's core purpose is to build community. This starts with developing technology that brings sports fans together to celebrate human achievement and local fandom. With this community-driven focus ingrained in our culture and product, it's important that we create opportunities to level the playing field and celebrate equitable outcomes for underrepresented people in our community from the beginning.
Buzzer is proud that our first product was the Strive Mentorship program, a global mentorship program connecting 500 industry professionals with over 500 Black college students predominantly from Historically Black Colleges and Universities (HBCUs) and other universities. This has inspired our broader Strive initiative, which not only includes this annual mentorship program, but also an impact model that invests in these communities through three strategies: equity, net profits, and consumer engagement.
PRODUCTION
CREDITS
CEO & Founder
Buzzer
Director of Operations
Buzzer
Senior Product Manager
Buzzer
Lead Platform Engineer
Buzzer
Data Scientist, Buzzer Moment Lead
Buzzer
Business Development Manager
Buzzer
Accessibility & Inclusive Design Lead
Buzzer
Associate Product Manager
Buzzer
Associate Partner Manager
Buzzer
Product Designer
Buzzer
Head of Strive, Culture and Inclusion
Buzzer
Operations Coordinator
Buzzer
Director of Partnership Management
Buzzer
Senior Business Development Manager
Buzzer
Video Infrastructure Architect
Buzzer
Director of Finance
Buzzer
Director of Engineering
Buzzer
Senior Software QA Manager
Buzzer
Senior QA Manager
Buzzer
Principal Product Manager
Buzzer
Director of Product Design
Buzzer
Senior Platform Engineer
Buzzer
Platform Engineer
Buzzer
Senior Product Operations, Go-to-Market
Buzzer
Director of Product
Buzzer
Director of Customer Service
Buzzer
BRANDS AT THE LIVE SERIES
CONTENT x SPORTS BETTING
Over two days, sports betting + media will converge to discuss the North American fan. Learn the insights and strategies needed to develop partnerships, create and monetize betting content, and drive critical revenue and engagement.
May 12-13, 2021 (Virtual)
TRANSFORMING THE NEXT DECADE
Hashtag Sports® is the leading platform for media and marketing professionals and the next generation of creative talent across the converging sports and entertainment industries.
From unparalleled experiences like our annual conference and the Hashtag Sports Awards presented with Budweiser to inspirational digital content and mission-driven initiatives, Hashtag Sports is the benchmark for fan engagement and the go-to resource for the development of a new sports and entertainment ecosystem powered by digital media, content, culture, purpose, and technology.