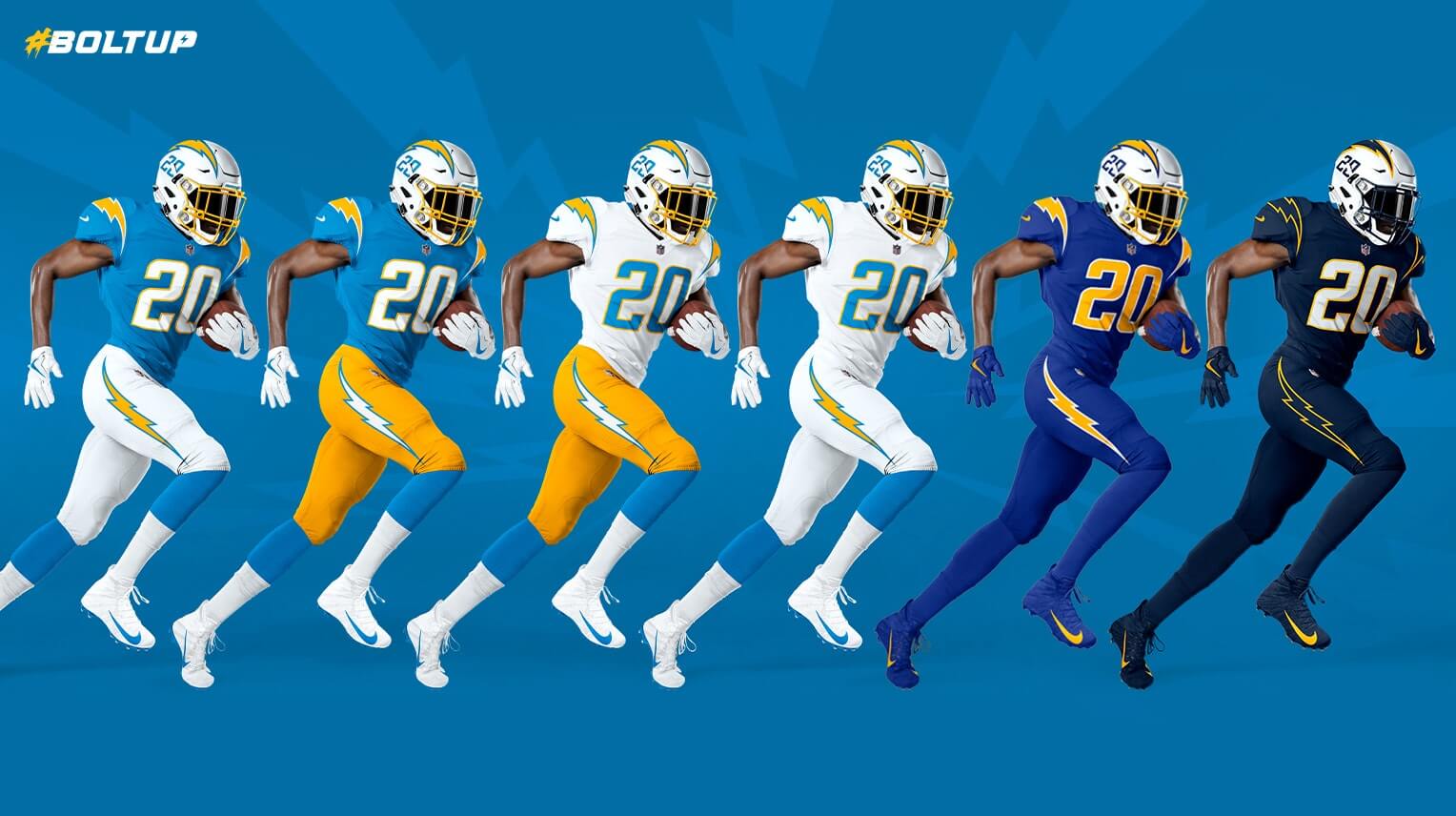 ABOUT THIS ENTRY
This jersey reveal was a campaign built for the internet and by the internet. We capitalized on the buzz from the very beginning and never let up.
How does this represent "Excellence in Engagement"?
Rather than just teasing our new uniforms, we let others speak. We kept fans, and non-fans alike, enagaged without actually revealing anything. From Peter Schrager's quick look in our first video tease to the players' reactions to Ian Rappoport's tweet it was all intentional.
The strategy: meet fans where they are and be so good, you draw in everyone else. The results: a uniform rollout that was widely acclaimed as the best in sports. In an area where many teams find themselves falling short of the hype, we lived up to it.
We hope our build-up, the unique ways we engaged (from familiar reminders to memes and the large audience we were able to reach is not only inspirational but that it can serve as a road map for future endeavors from teams and brands. A uniform (or any) launch doesn't have to be one large event for it to be successful and the success shouldn't be measured by one day or one post.
The initial video went live with a corresponding reveal on Good Morning Football and a culmination of everything we had built up to for the last month was out there for the world.
Objective: The Chargers have long been known for their uniforms so we knew we had high expectations to meet and that our campaign had to be just as good as we thought our new threads were. We wanted to set the tone for our new uniforms before anyone even saw them.
We were in a unique position, the world around us was shutting down due to COVID-19, we were a few months ahead of our fourth season in Los Angeles coming off a 5-11 campaign and our franchise quarterback of 16 years had just signed with another team.
We knew this couldn't just be a one-and-done moment. It couldn't be a singular event, we needed to keep our fans and the internet engaged. We had to build up the reveal, own the day of the launch and continue the conversation beyond it.
Strategy & Execution: Launching our new uniforms in the middle of a global pandemic was a unique challenge. We were never able to put a player in the uniform or even shoot the uniform in person. We had to get creative with showing off the jerseys while still maintaining our social tone and voice.
We brought our players in. We built up hype. We gave our fans, and quite frankly all NFL fans, something to look forward to in a difficult time. This campaign was about rewarding our loyal fans and showing the entire league who we are. We wanted our fans to feel heard and seen.
The build-up was just as important as the reveal itself, but it couldn't just be us talking it up. In true 2020 style, we took to Zoom to give our players, alumni and select members of the media a sneak peek.
We continued to engage our fans and the online NFL community through memes, teases and and strategic sneak peeks to internet personalities, all building up to a virtual reveal.
Results:
We knew we needed to do two things really well:
Engage our fan base at a high level
Create highly shareable content
We were top four in the NFL in engagement rate across all major social platforms (Twitter, Facebook, Instagram, YouTube) from the day we launched our first teaser to the day following the reveal.
Our initial reveal video has nearly two million views on Twitter alone and over six million organic impressions across all our social platforms. We view that success as a culmination of the efforts put in prior to 4/21/20 and it doesn't end there. We wanted to position ourselves as not only the owners of the best uniforms in sports but the executors of the best uniform launch in sports.
We did this for our fans, to reach potential fans and to remind everyone who we are. This was more than a uniform launch for us, it was a relaunch of our entire brand. Coupled with our rebrand announcement a month prior and coming just days before the NFL Draft, this was our chance to be seen and heard and an opportunity for our fan base to feel seen and heard.
PRODUCTION
CREDITS
CMO
Los Angeles Chargers
Vice President, Marketing
Los Angeles Chargers
Head of Production
Los Angeles Chargers
Social Media Manager
Los Angeles Chargers
Editor and Producer
Los Angeles Chargers
Social Media Coordinator
Los Angeles Chargers
Senior Producer
Los Angeles Chargers
Editor and Producer
Los Angeles Chargers
Director of Design and Creative Services
Los Angeles Chargers
Graphic Designer
Los Angeles Chargers
Graphic Designer
Los Angeles Chargers
Graphic Designer
Los Angeles Chargers
VP of Communications
Los Angeles Chargers
Senior Manager, Corporate Communications & Alumni Affairs
Los Angeles Chargers
Coordinator, Corporate Communications & Alumni Affairs
Los Angeles Chargers
Senior Manager, Communications
Los Angeles Chargers
Coordinator, Football Communications
Los Angeles Chargers
VP and EP of Fan Experience & Production
Los Angeles Chargers
Digital Content Coordinator
Los Angeles Chargers
BRANDS AT THE LIVE SERIES
CONTENT x SPORTS BETTING
Over two days, sports betting + media will converge to discuss the North American fan. Learn the insights and strategies needed to develop partnerships, create and monetize betting content, and drive critical revenue and engagement.
May 12-13, 2021 (Virtual)
TRANSFORMING THE NEXT DECADE
Hashtag Sports® is the leading platform for media and marketing professionals and the next generation of creative talent across the converging sports and entertainment industries.
From unparalleled experiences like our annual conference and the Hashtag Sports Awards presented with Budweiser to inspirational digital content and mission-driven initiatives, Hashtag Sports is the benchmark for fan engagement and the go-to resource for the development of a new sports and entertainment ecosystem powered by digital media, content, culture, purpose, and technology.