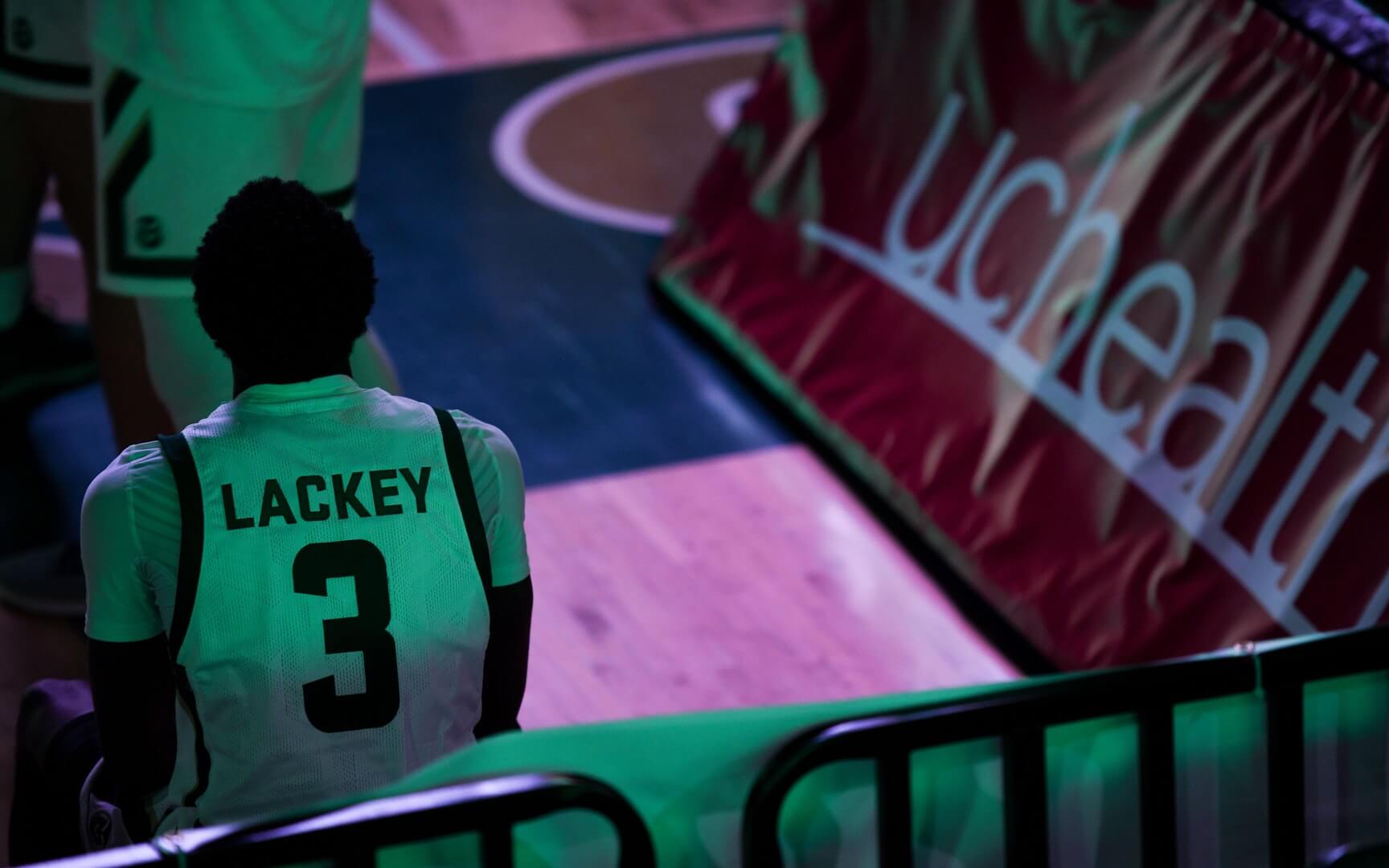 ABOUT THIS ENTRY
This program highlights true partnership between UCHealth and Colorado State University. Basketball players from both the men's and women's team at CSU wore jerseys with the name of a Northern Colorado cancer patient – 28 in all - on their back instead of their own. It's a program all about telling stories, shining a light on journeys and lifting up our community in embrace, even when we can't all be with each other.
How does this represent "Excellence in Engagement"?
To be able to truly impact people's lives is a privilege not lost on everyone who has been involved in this initiative. It takes more time and energy over the course of months to pull something like this off, and it's worth every. single. second. The excellence that's represented in this program lies in the authentic effort to focus on improving lives – Something we take great pride in at UCHealth. There are countless other opportunities to focus on driving impressions, views, engagements, retweets, and shares. There's no shame in partnership activations that focus on numbers, benchmarks, KPIs and ROI. But if the core of the mission is to uplift human beings, to share their stories and give them a moment of pride in themselves… if that's not excellence, I don't know what is. We need to do a better job as an industry of remembering that sports fans are people first and foremost, not consumers.
Objective: Sports fans had to take a back seat over the last year, even when games returned, those cheering the loudest were asked to stay home for their own safety. This Jersey Initiative sought to not only intimately involve and engage CSU fans and alumni, but specifically reach those who have been fighting a battle far greater than a match-up on a basketball court. We sought to honor those in the Colorado community and inspire countless others, including the student-athletes themselves.
The primary objective focused around storytelling- narratives of hope in a seemingly hopeless time. UCHealth has engaged our partners for years in creating memories for patients and their families; some of whom are no longer with us. It becomes an opportunity to create a legacy moment for the lives of these individuals- not just as cancer patients, but as Rams fans in this particular case. Student-athletes were asked to sacrifice the family name they represent on the back of their jersey for one game- from the leading scorer all the way down the bench- in the spirit of something greater than themselves and to honor a greater battle being fought off the court by a member of their community.
Strategy & Execution: In the second year of this Jersey Initiative, we were faced with the challenge of creating an experience that felt intimate and meaningful despite a pandemic – all with a group considered high-risk due to their pre-existing condition of cancer. Being a "modern sports fan" has meant finding ways to engage as a fan from a distance.
Through a rigorous process, UCHealth was able to identify and confirm 28 total cancer warriors and families who bled green and gold, whether as fans, alumni, or in one case: a current freshman at CSU. Because they weren't able to attend the game live, we had to create special touchpoints to ensure these warriors felt honored and valued even more than ever. UCHealth hosted a Zoom call with both teams where coaches, athletes and patients expressed their admiration and gratitude to represent/be represented by members of their own community. More than a few tears were shed by students and warriors alike. Players wrote hand-written letters to their jersey counterparts, and some of those relationships continue via calls, e-mail and texts to this day. CSU's marketing team evoked the emotion of each game through various media, and news outlets were secured to highlight specific stories.
Results:
This Jersey Initiative was synthesized to serve as an inspiration to all Coloradans and beyond. Most importantly, we honored the lives of 28 cancer warriors. UCHealth was able to contribute to these people's legacies beyond clinical care and recognize them beyond their battle with cancer, but as mothers, husbands, sons, fiances, friends and CSU fans. The impact this Initiative has on the student-athletes is not lost either. It has been lauded by coaches and administrators as a lesson for a lifetime.

We secured multiple media hits including news broadcast, print and recognition in a nationally-televised FS1 game broadcast (>1M viewership total). Approximately 5,000 engagements via mostly organic social content with nearly 700K impressions and 28,000 video views (organic).

One of the most impactful 'measurable' outcomes can be summed up by Austin Lackey, a freshman who was diagnosed with Hodgkin's lymphoma just three days after moving into his dorm:
"I've sort of been in the shadows at CSU for a while now since I'm not on campus. The fact that they're doing this coming from the college that I'm part of, sort of giving me the spotlight that I didn't have over my freshman year. It's really, really cool."
PRODUCTION
UCHealth, CSU, Paragon Marketing Group, Learfield
CREDITS
Manager, Partnerships
UCHealth
General Manager at Rams Sports
Learfield IMG College
Director of Community Engagement and Marketing
CSU
Senior Account Executive
Paragon Marketing Group
BRANDS AT THE LIVE SERIES
CONTENT x SPORTS BETTING
Over two days, sports betting + media will converge to discuss the North American fan. Learn the insights and strategies needed to develop partnerships, create and monetize betting content, and drive critical revenue and engagement.
May 12-13, 2021 (Virtual)
TRANSFORMING THE NEXT DECADE
Hashtag Sports® is the leading platform for media and marketing professionals and the next generation of creative talent across the converging sports and entertainment industries.
From unparalleled experiences like our annual conference and the Hashtag Sports Awards presented with Budweiser to inspirational digital content and mission-driven initiatives, Hashtag Sports is the benchmark for fan engagement and the go-to resource for the development of a new sports and entertainment ecosystem powered by digital media, content, culture, purpose, and technology.