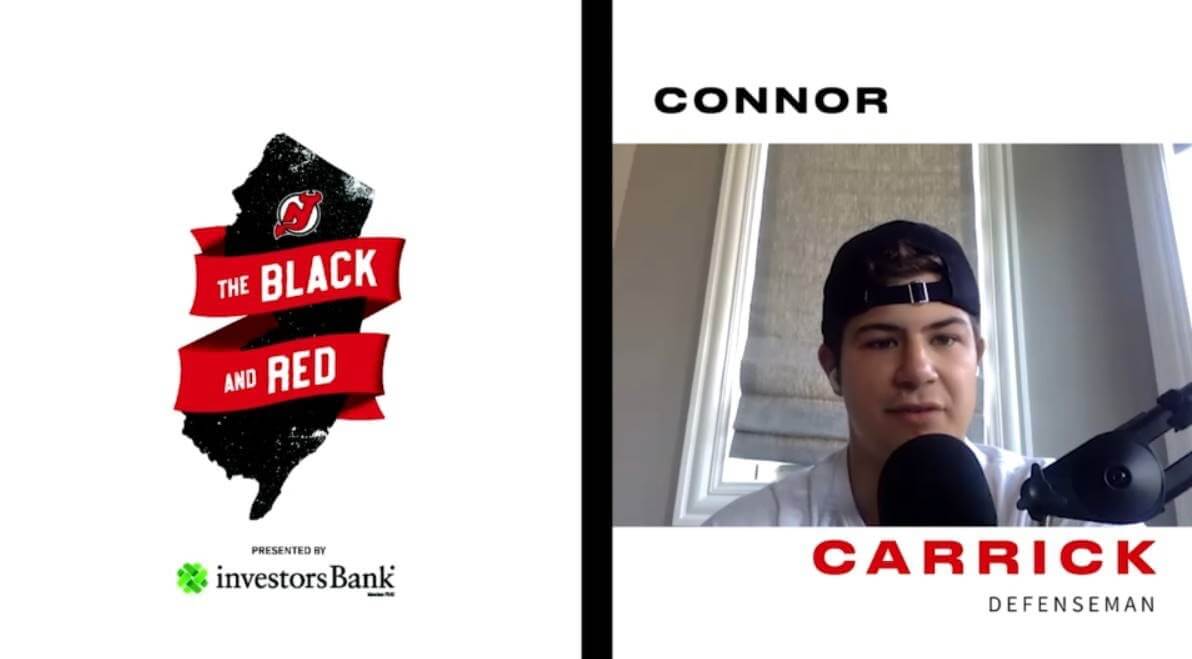 ABOUT THIS ENTRY
To get our fans through the hiatus in Devils hockey, we launched a series of simulated games replaying iconic matchups from Devils history dubbed "Sim Saturdays presented by Investors Bank." Each simulation was treated like a real game with complete coverage and partner activations.
How does this represent "Excellence in Engagement"?
Our simulated game concept was groundbreaking during the NHL pause. No other sports team did what we did: take a simulated game experience and make it as realistic as possible with play-by-play, real player interviews, social coverage, articles and more. We then built off of this success, providing our fans with a variety of virtual experiences during these unprecedented times. To take these concepts and work with a partner like Investors Bank, who was in the midst of their own digital transformation, allowed us to use these unique times to drive value for both Devils fans and our partner alike.
Objective: During the unprecedented times of the COVID-19 Pandemic, the New Jersey Devils and Investors Bank sought to provide fans with a sense of normalcy. As presenting partner of the New Jersey Devils, Investors Bank has been ingrained in the fan experience at games and special events. With the pandemic hampering our ability to bring fans together physically, we turned to virtual experiences to achieve the same goal. What followed was a pivot to our partnership that delivered fans an immersive virtual experience to fill the void until they could once again enjoy a Devils game in-person.
This pivot aligned with Investors Bank's objective to promote the evolution of their digital banking services. The significant exposure via social and digital media during this crucial time helped support Investors Bank's objective to align their brand with unique activations to support their digital transformation.
Strategy & Execution: As much as Devils fans enjoyed our game simulations, we knew they were starving for engagement with our players, leading us to launch Black & Red Banter presented by Investors Bank, a series of interviews throughout the offseason to which we opened up access to Investors Bank customers.
With the above success in activating our partnership virtually, we added another layer with virtual networking events presented by Investors Bank, an extension of our in-person networking events we typically host.
When the NHL announced the 2020 Draft would be virtual, we wanted fans to experience something they had been denied since COVID hit – parties. And thus our virtual Draft Party presented by Investors Bank was born.
As we turned our attention to the 2020-21 season, we knew there would be lots of news to communicate to our fans. Building off successful activations with Investors Bank, we partnered with them on a new Breaking News social media feature.
Results:
Investors Bank's partnership with the Devils across these social and digital activations delivered over 10 million impressions, reinforcing their own online services and providing our passionate fanbase with the experiences they had come to expect from our partnership.
Sim Saturdays
5.29M impressions
1.44M engagements
Black & Red Banter:
9 episodes with unique access for Investors Bank customers
326,000+ impressions
91,000+ views
Draft Party:
1M impressions
113,000 engagements
45,000 video starts
Breaking News:
PRODUCTION
CREDITS
Senior Manager, Corporate Partnerships Activation
New Jersey Devils
SVP, Corporate Partnerships Activation
New Jersey Devils
Director, Corporate Partnerships Activation
New Jersey Devils
BRANDS AT THE LIVE SERIES
CONTENT x SPORTS BETTING
Over two days, sports betting + media will converge to discuss the North American fan. Learn the insights and strategies needed to develop partnerships, create and monetize betting content, and drive critical revenue and engagement.
May 12-13, 2021 (Virtual)
TRANSFORMING THE NEXT DECADE
Hashtag Sports® is the leading platform for media and marketing professionals and the next generation of creative talent across the converging sports and entertainment industries.
From unparalleled experiences like our annual conference and the Hashtag Sports Awards presented with Budweiser to inspirational digital content and mission-driven initiatives, Hashtag Sports is the benchmark for fan engagement and the go-to resource for the development of a new sports and entertainment ecosystem powered by digital media, content, culture, purpose, and technology.