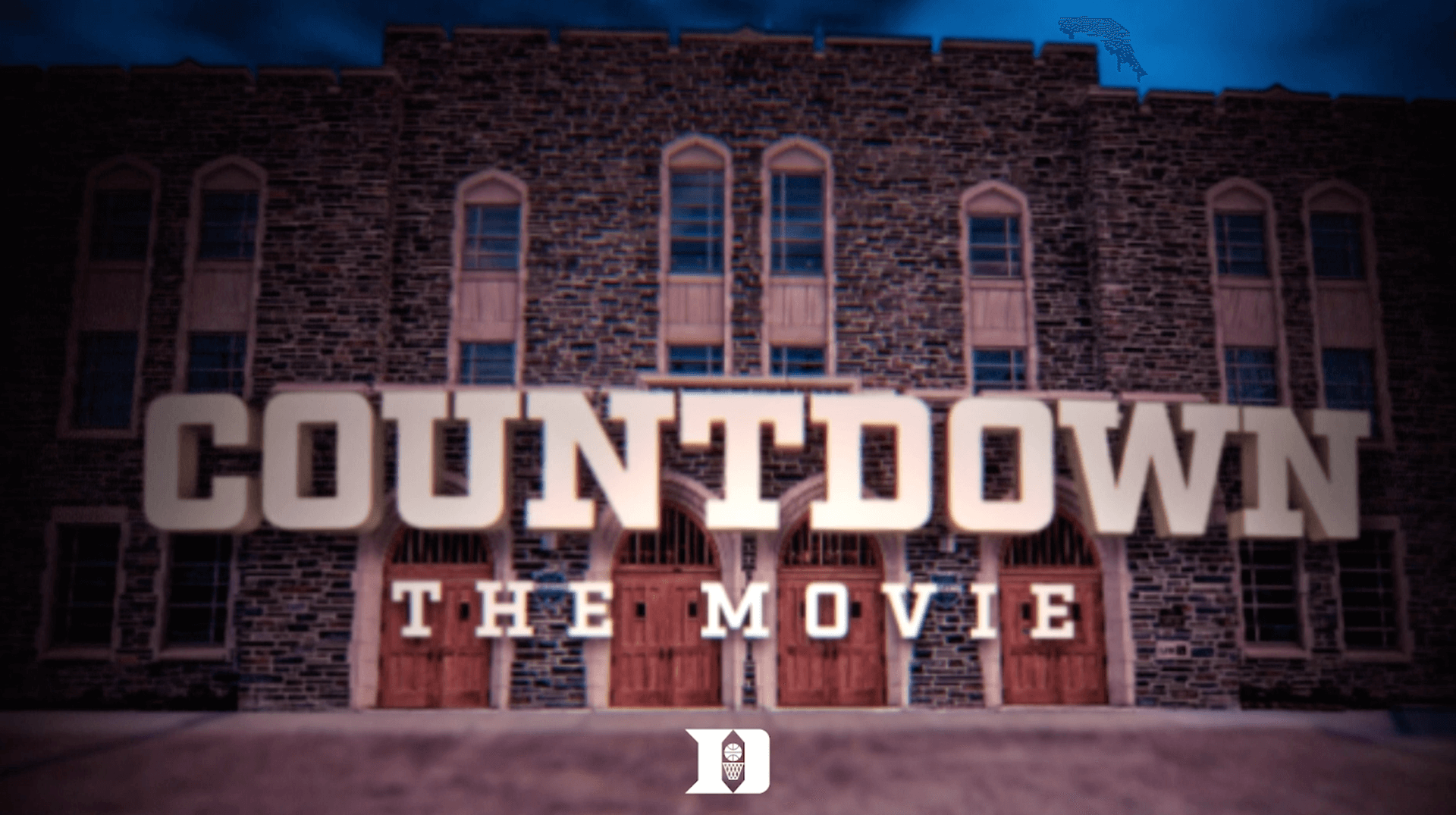 ABOUT THIS ENTRY
Unable to host its annual Countdown to Craziness event at Cameron Indoor, Duke Men's Basketball kept the tradition alive through content.
How does this represent "Excellence in Engagement"?
Another part of our strategy was to publish Countdown The Movie on YouTube and publish individual segments to Instagram, Facebook and Twitter, that way we had coverage on four of our major channels. As much as we missed the live element of Countdown, this sparked new ideas for how we can implement more pre-produced content around Countdown in the future.
Objective: Every year we start our season with Countdown to Craziness. The team is introduced to the fans complete with hype video, player intros, Blue White scrimmage and the occasional dunk contest. Due to Covid-19 we were unable to have our traditional Countdown, so we decided to bring Countdown to our players and fans virtually with Countdown The Movie.
Strategy & Execution: The most unique part of Countdown The Movie was the idea we had of debuting it to our team first and then to the public as a live YouTube premiere on a Friday night like we would normally have our in-person Countdown. The goal was to give more access to all of our fans and not just the ones who are able to attend Countdown in person. We teased it throughout the week with social posts and hyped it up for fans as well.
Results:
467K impressions, 61K views and 3.3K live viewers on YouTube
More people were able to experience Countdown The Movie than are normally able to experience Countdown to Craziness. The ultimate goal was to give our players and fans an experience that would bring them together and make Countdown seem normal during a time where nothing was normal.
PRODUCTION
CREDITS
Creative Content Producer
Duke MBB
Senior Producer & Editor
Duke MBB
Creative Director
Duke MBB
BRANDS AT THE LIVE SERIES
CONTENT x SPORTS BETTING
Over two days, sports betting + media will converge to discuss the North American fan. Learn the insights and strategies needed to develop partnerships, create and monetize betting content, and drive critical revenue and engagement.
May 12-13, 2021 (Virtual)
TRANSFORMING THE NEXT DECADE
Hashtag Sports® is the leading platform for media and marketing professionals and the next generation of creative talent across the converging sports and entertainment industries.
From unparalleled experiences like our annual conference and the Hashtag Sports Awards presented with Budweiser to inspirational digital content and mission-driven initiatives, Hashtag Sports is the benchmark for fan engagement and the go-to resource for the development of a new sports and entertainment ecosystem powered by digital media, content, culture, purpose, and technology.