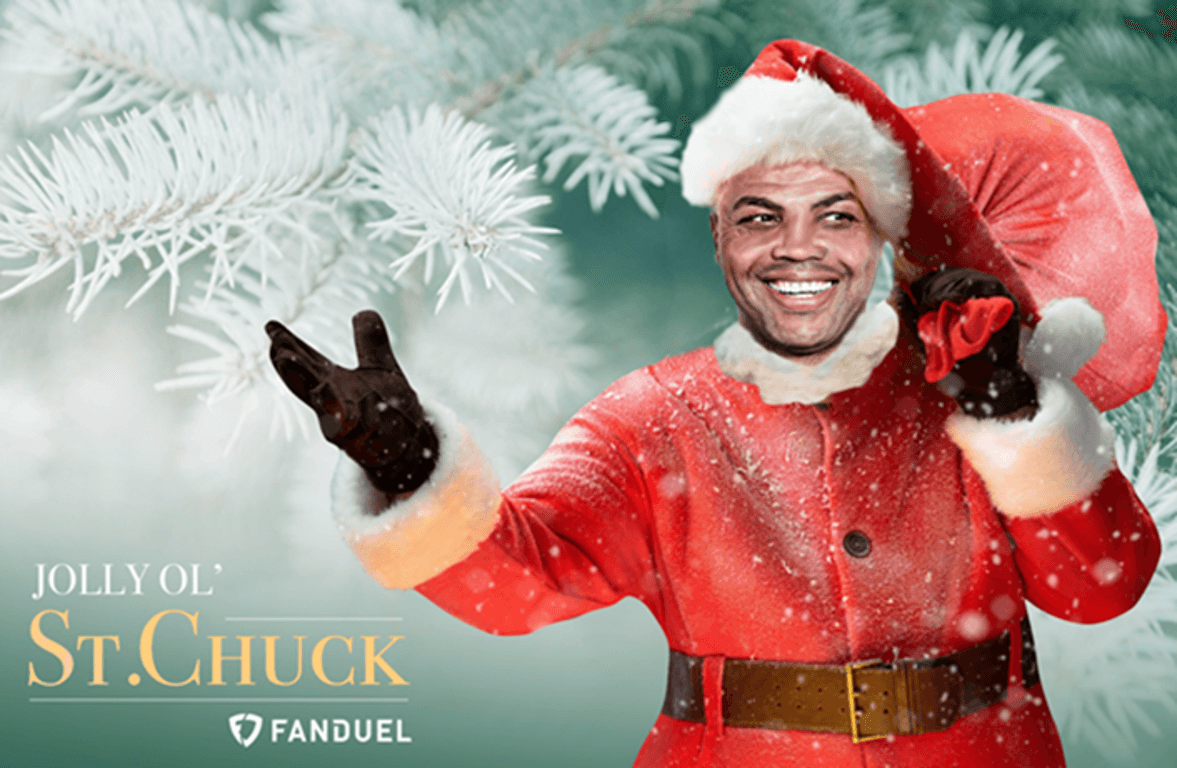 ABOUT THIS ENTRY
FanDuel Group announced an exclusive content deal with Charles Barkley, becoming his exclusive sports betting and daily fantasy sports partner.
How does this represent "Excellence in Engagement"?
FanDuel is committed to reaching customers whenever, wherever, and however they want to consume content and engage with the brand's offerings. Sports betting has quickly become a part of the sports vernacular. The ability to be an integrated part of the sports viewing experience is critical to moving the industry forward and meeting the needs of FanDuel customers.
As sports betting is legalized in more states (currently legal in 25 states and the District of Columbia, and there are 17 active bills in state legislature aiming to legalize sports betting in their jurisdiction), FanDuel's year-round commitment to responsible gaming also plays a crucial role in the growth and success of the industry. FanDuel is committed to protecting its players, ensuring they have the needed tools and support to manage their play in a healthy and responsible manner. FanDuel leverages its media partnerships, inventory, and assets to promote responsible gaming messaging.
Objective: FanDuel continues to reinforce its position as the leading retail and online sportsbook operator in the U.S. by offering the best consumer experience in the industry and providing fans with More Ways to Win. As part of this effort, awareness and education are key. FanDuel has evolved into a multi-platform, sports entertainment company to further build awareness for its reputable consumer-friendly promotions and wide range of betting markets while providing the necessary resources - expert analysis, educational content, research and more - to help FanDuel customers make strategic bets. This has been accomplished through impactful, unique, first-of-its-kind network and influencer integrated partnerships.
Strategy & Execution: In addition to providing unique content for FanDuel's social media and making appearances on FanDuel Group affiliated podcasts and television programs, Barkley appears in FanDuel advertising and Turner Sports promotions featuring free-to-play FanDuel contests.
To launch the partnership, which tipped off Christmas week at the start of the 2021 NBA season, FanDuel made a special delivery from "Jolly Ol' Saint Chuck" in the form of free bets, credits, and prizes for FanDuel customers, such as:
A risk-free bet or site credit for all FanDuel Sportsbook customers

A free entry for all FanDuel daily fantasy customers into an NBA daily fantasy contest

Special "Barkley Boosts" on odds at the FanDuel Sportsbook for NBA Tip-Off and Christmas Day games

In honor of Barkley's retired number 34, FanDuel donated 340,000 meals to Feeding America
Barkley joined a roster of sports media talent leveraging their platforms to educate and build awareness, including Pat McAfee and the PMI Team, Kenny Smith, World Wide Wob, Cousin Sal, and JJ Zachariason. FanDuel also has partnerships with Turner Sports, Bleacher Report, The Ringer, SportsGrid, Entercom, and Minute Media.
Results:
"Inside the NBA" has become synonymous with professional basketball, and was recently the subject of a documentary, "The Inside Story". By becoming fully integrated into the "Inside the NBA" broadcast – advertising, talent, exclusive bets, organic conversation, and social posts – FanDuel is able to reach its customers efficiently and effectively with relevant, timely, and engaging content.
The partnership with Barkley garnered mainstream media attention and generated broader conversation during the holiday season in outlets such as Variety, Sports Business Journal, Awful Announcing, Bloomberg, and Legal Sports Betting, and with personalities such as Darren Rovell.
BRANDS AT THE LIVE SERIES
CONTENT x SPORTS BETTING
Over two days, sports betting + media will converge to discuss the North American fan. Learn the insights and strategies needed to develop partnerships, create and monetize betting content, and drive critical revenue and engagement.
May 12-13, 2021 (Virtual)
TRANSFORMING THE NEXT DECADE
Hashtag Sports® is the leading platform for media and marketing professionals and the next generation of creative talent across the converging sports and entertainment industries.
From unparalleled experiences like our annual conference and the Hashtag Sports Awards presented with Budweiser to inspirational digital content and mission-driven initiatives, Hashtag Sports is the benchmark for fan engagement and the go-to resource for the development of a new sports and entertainment ecosystem powered by digital media, content, culture, purpose, and technology.