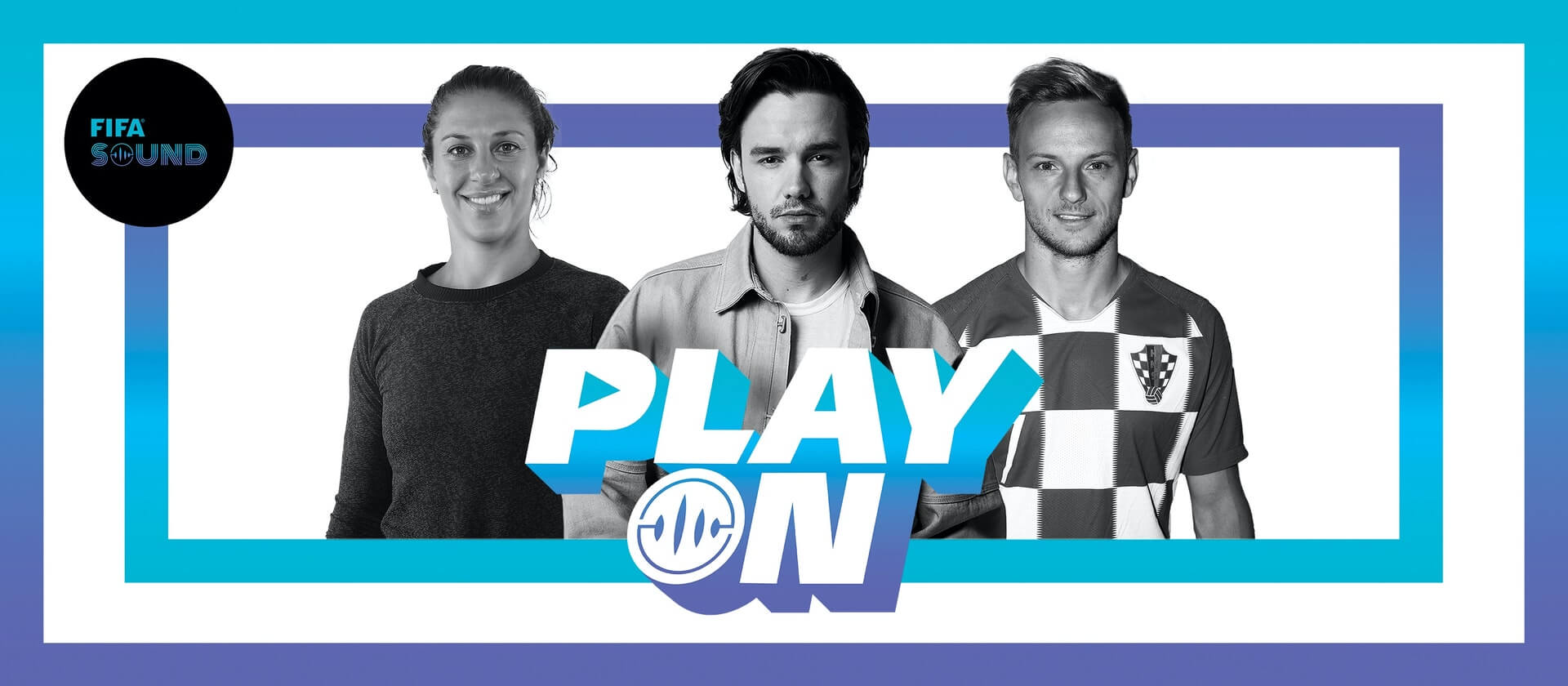 ABOUT THIS ENTRY
In 2019, FIFA formed a strategic collaboration with Universal Music Group, the world leader in music-based entertainment. Through this relationship, FIFA and UMG could bring key insights and expertise from their industries as well as football and musical talent to create a first-of-its-kind podcast series.
How does this represent "Excellence in Engagement"?
Building from a position of strength. Football fans are some of the most passionate sports fans globally. Identifying and targeting fan's shared passion between football and music enabled FIFA to create a platform that would not only speak to its core and emerging fans but also appeal to music fans who might have not normally considered a football-specific podcast.
Unfiltered conversations. Hosts and participants are encouraged to discuss important topics of the day that are top of mind for listeners everywhere. From mental health, to empowering women, balancing family and careers, overcoming poverty or how to bring about positive change, talent can talk about various hard-hitting and trending topics.
Cross-Over Appeal. The "beautiful game" is a global game and the podcast series needed to represent not only the sport's current fan base but also the fans of the future. So, FIFA strategically enlisted a global pop icon (Liam Payne) who was also a longtime football fan to serve as the podcast host. This provided opportunities to reach a more diverse and global audience while also tapping into a known personality with a genuine and authentic voice for fans.
Objective: FIFA's mission is to make football truly global, accessible and inclusive. That's led FIFA Marketing to explore new ideas, platforms and collaborations outside of sport to create more meaningful connections with a new generation of fans. Individuals who are younger, digital natives, have varying interests and are looking for unique experiences that enrich their lives.
In order to connect with this next generation, FIFA recognized the need to find a common passion point that could bring football beyond the pitch.
Music has long played a significant role surrounding global tournaments like the FIFA World Cup™. FIFA also recognized that music and football were universal languages that had the power to unite and create unrivalled emotions. Additionally, FIFA was inspired by a global survey it conducted in 2019 that found 94% of football fans considered themselves avid music fans and 51% of respondents shared fandom across football and music.
So, FIFA set out to marry football and music in a compelling and innovative way that would help grow the game, create more reasons for fans to engage and place FIFA at the center of culture in a relevant and authentic way.
The result was a breakthrough podcast series called FIFA PlayOn.
Strategy & Execution: First, global chart-topping artist – Liam Payne – and sports broadcaster Jaydee Dyer were secured as co-hosts. Then, a mix of global football stars and award-winning musicians were lined up to appear as weekly guests including Ivan Rakitic, Carli Lloyd, Marc ter Stegen and Tiwa Savage, French Montan‪a and Lukas Graham.‬‬‬‬‬‬‬‬‬‬‬‬‬‬‬‬
In each episode, footballers engaged in unforgettable conversations and discussed transformative moments from their careers through the songs that provided a soundtrack to their lives. The players were joined by the musicians who inspired them, as they explored the interplay between music and football in their lives.
FIFA PlayOn was launched January 2021 on Spotify, Apple Podcasts, Google Podcasts and other streaming platforms. Player curated playlists were then released on Spotify and Apple Music to extend engagement with fans after each episode.
FIFA also kicked off a cross-channel, global marketing campaign to drive awareness, which consisted of social media, public relations and digital advertising.
Results:
With PlayOn, FIFA sought to engage a new, more diverse global audience through an innovative collaboration:
Listeners representing 194 countries tuned in to at least one episode; the top five engaged markets include the US, Germany, UK, Spain and Mexico
By the second episode, PlayOn was the #1 soccer and the #15 sports podcast on Apple Podcasts in the US
The podcast has given FIFA an opportunity to speak to a younger and more diverse audience, with 80% of listeners under the age of 27 and 65% being female
The podcast has been positively reviewed by fans (4.2 out of 5 stars) and 370 reviews on iTunes
Awareness at launch was high as evidenced by more than 155 global stories, representing more than 372 earned media impressions, plus FIFA and talent's social channels, which generated 76 million organic impressions and 1.9 million engagements.
According to social audience analysis by Shareablee, Payne's fans are 9x more likely to engage with the FIFA World Cup™ and 12x with FIFA versus the average social media user, an increase from 7x and 10x pre-campaign. Similarly, the likeliness of FIFA followers engaging with music content gained 41 points during the campaign
PRODUCTION
FIFA, Universal Music Group
CREDITS
Director of Marketing
FIFA
Head of Experiential Marketing & Promotion
FIFA
Senior Manager Experiential Marketing
FIFA
Experiential Marketing & Promotions Manager
FIFA
Experiential Marketing & Promotions Manager
FIFA
Senior Player & Promotions Events Manager
FIFA
Digital Marketing Business Development Manager
FIFA
Digital Creative Designer Manager
FIFA
Digital Content Manager
FIFA
Group Leader Content Production
FIFA
Executive Vice President
Universal Music Group
Creative Manager
Universal Music Group
Sr. Artist Partnership Manager
Universal Music Group
Senior Brand Partnership Manager
Universal Music Group
VP, Head of Global Partnerships
Universal Music Group
Producer
Universal Music Group
SVP & Partner
FleishmanHillard
SVP & Partner
FleishmanHillard
Associate Director
FleishmanHillard
Account Director
FleishmanHillard
Associate Director
FleishmanHillard
Managing Supervisor
FleishmanHillard
Managing Supervisor
FleishmanHillard
BRANDS AT THE LIVE SERIES
CONTENT x SPORTS BETTING
Over two days, sports betting + media will converge to discuss the North American fan. Learn the insights and strategies needed to develop partnerships, create and monetize betting content, and drive critical revenue and engagement.
May 12-13, 2021 (Virtual)
TRANSFORMING THE NEXT DECADE
Hashtag Sports® is the leading platform for media and marketing professionals and the next generation of creative talent across the converging sports and entertainment industries.
From unparalleled experiences like our annual conference and the Hashtag Sports Awards presented with Budweiser to inspirational digital content and mission-driven initiatives, Hashtag Sports is the benchmark for fan engagement and the go-to resource for the development of a new sports and entertainment ecosystem powered by digital media, content, culture, purpose, and technology.