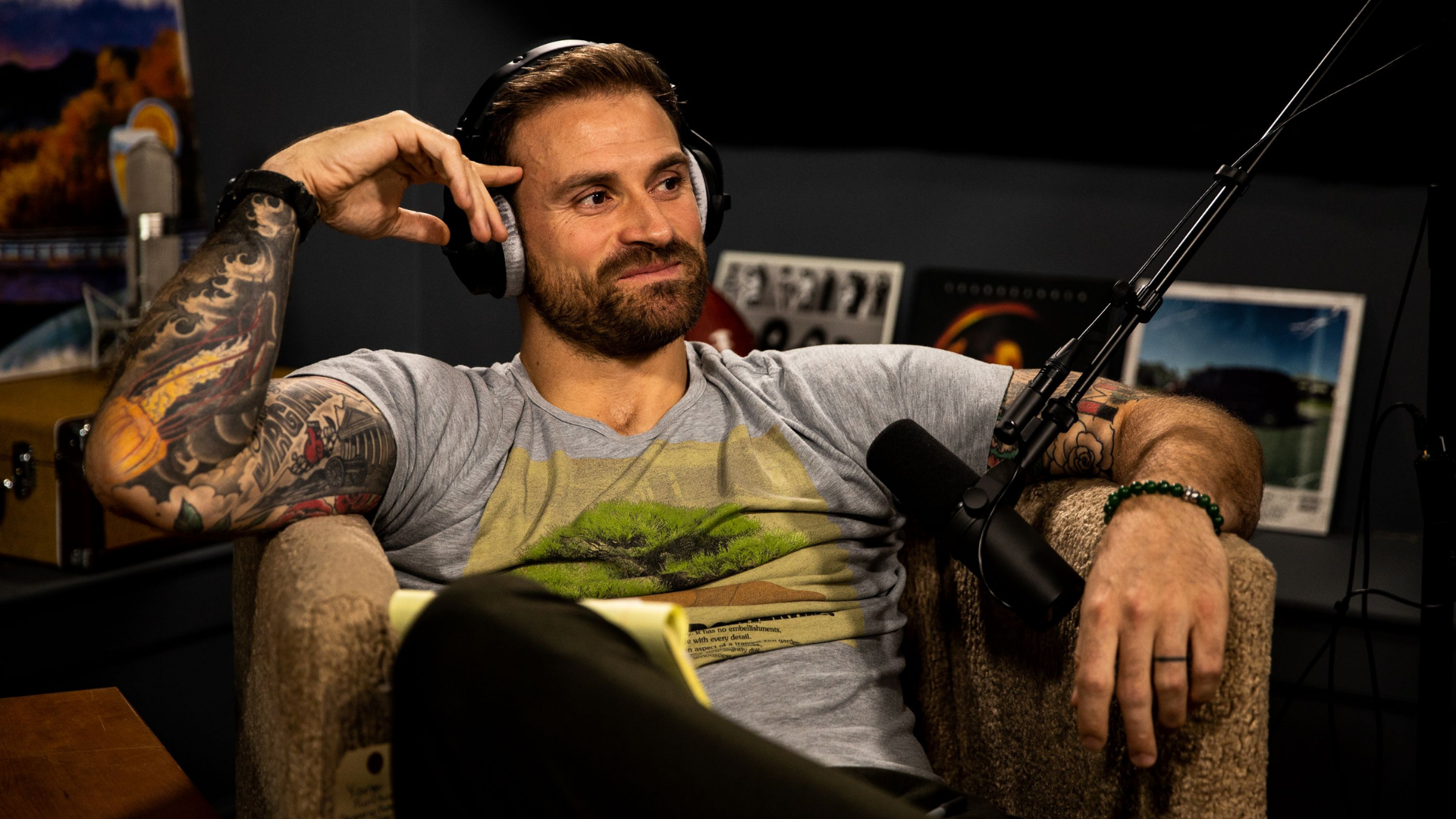 ABOUT THIS ENTRY
The Green Light podcast personifies the voice of the athlete, featuring the unfiltered voice and vision of 2x Super Bowl Champion Chris Long.
How does this represent "Excellence in Engagement"?
Green Light creates a unique opportunity for fans to connect on a deeper level with their favorite athletes and celebrities. Because of the community that Green Light has created, fans see athletes as more than just one-dimensional, understanding their personalities and who they are off the field, which is sometimes completely different than who they are on the field. As such, the entire Green Light team is dedicated to seeking alternative opportunities to create and measure engagement beyond the confines of traditional media. The show utilizes authentic and personalized tactics that reach its audience in more impactful ways than any individual download or an exchange of social chatter could ever produce. For example, Chris enlisted his NFL superstar friends, including DK Metcalf and Travis Kelce, to help him host a telethon on Green Light for Philadelphia Eagles superfan Giovanni (who has Schwartz-Jampel syndrome) resulting in doubling the fundraising goal.


Objective: Created with the intelligent sports fan in mind, Green Light with Chris Long gives its audience the no-holds-barred approach to conversation Chris is known for. He saw a gap in how athletes are able to express their views and opinions in traditional media and wanted to fix that. Green Light was designed to deliver a unique perspective on topics spanning sports and pop culture, with insights and humor that cut through the traditional talking points provided by competing media outlets. As a former Walter Payton NFL Man of the Year, Chris gets the power of sports as a platform for more than a game. He is an advocate for player empowerment who started the Green Light pod with the goal of sharing heightened perspectives on how today's athletes see the world around them.


Strategy & Execution: Nothing is off-limits on Green Light with Chris Long. Chris puts everything on the table to authentically connect and engage with his audience on every level; and he actively works to make sure there are no filters or barriers between him and the audience. From his vocal passion about important social causes to his funny stories about drunk dialing coaches (600k impressions, 33K+ engagements), Chris brings a relatable and inclusive perspective that has earned the attention of a fast-growing and avid following. Chris' personality also brings out the best in a diverse lineup of guests who join the podcast to provide fresh takes on a number of culturally relevant topics, such as Malcolm Jenkins on social activism, Pearl Jam on voter registration and Sarah Thomas on breaking barriers.

Results:
Green Light with Chris Long has amassed a loyal and engaged audience, with over 4 million downloads in the past 14 months and over 500K downloads in January 2021 alone (with the top episode of the month bringing in 65K+ downloads). Recently ranked #6 among Sports Podcasts on Apple Podcasts, Green Light has a bright future ahead with a projected 67% YoY growth in downloads. Chris keeps the momentum going with his audience, encouraging his listeners to become a part of the show through their engagement. And the Green Light listeners do just that - the pod has garnered significant organic engagement across social media, showing a 1983% YoY growth of its monthly average impressions (current: 1.72M/mo impressions). The success of the podcast and trickle down to its social channels has captured the attention of sponsors like DraftKings and Arbys (1.2M impressions, 27K+ engagements). Chris' trust and devotion to the community he's built with his listeners runs deep; he even polls them to see which brands he should partner with next. The fans feel like they are a part of a decision-making process and they have a direct line to Chris to make their suggestions and feelings known.
PRODUCTION
CREDITS
Producer
Chalk Media
Head of Production
Chalk Media
Social Media Manager
Chalk Media
SVP, Talent Marketing
Allied Sports
BRANDS AT THE LIVE SERIES
CONTENT x SPORTS BETTING
Over two days, sports betting + media will converge to discuss the North American fan. Learn the insights and strategies needed to develop partnerships, create and monetize betting content, and drive critical revenue and engagement.
May 12-13, 2021 (Virtual)
TRANSFORMING THE NEXT DECADE
Hashtag Sports® is the leading platform for media and marketing professionals and the next generation of creative talent across the converging sports and entertainment industries.
From unparalleled experiences like our annual conference and the Hashtag Sports Awards presented with Budweiser to inspirational digital content and mission-driven initiatives, Hashtag Sports is the benchmark for fan engagement and the go-to resource for the development of a new sports and entertainment ecosystem powered by digital media, content, culture, purpose, and technology.