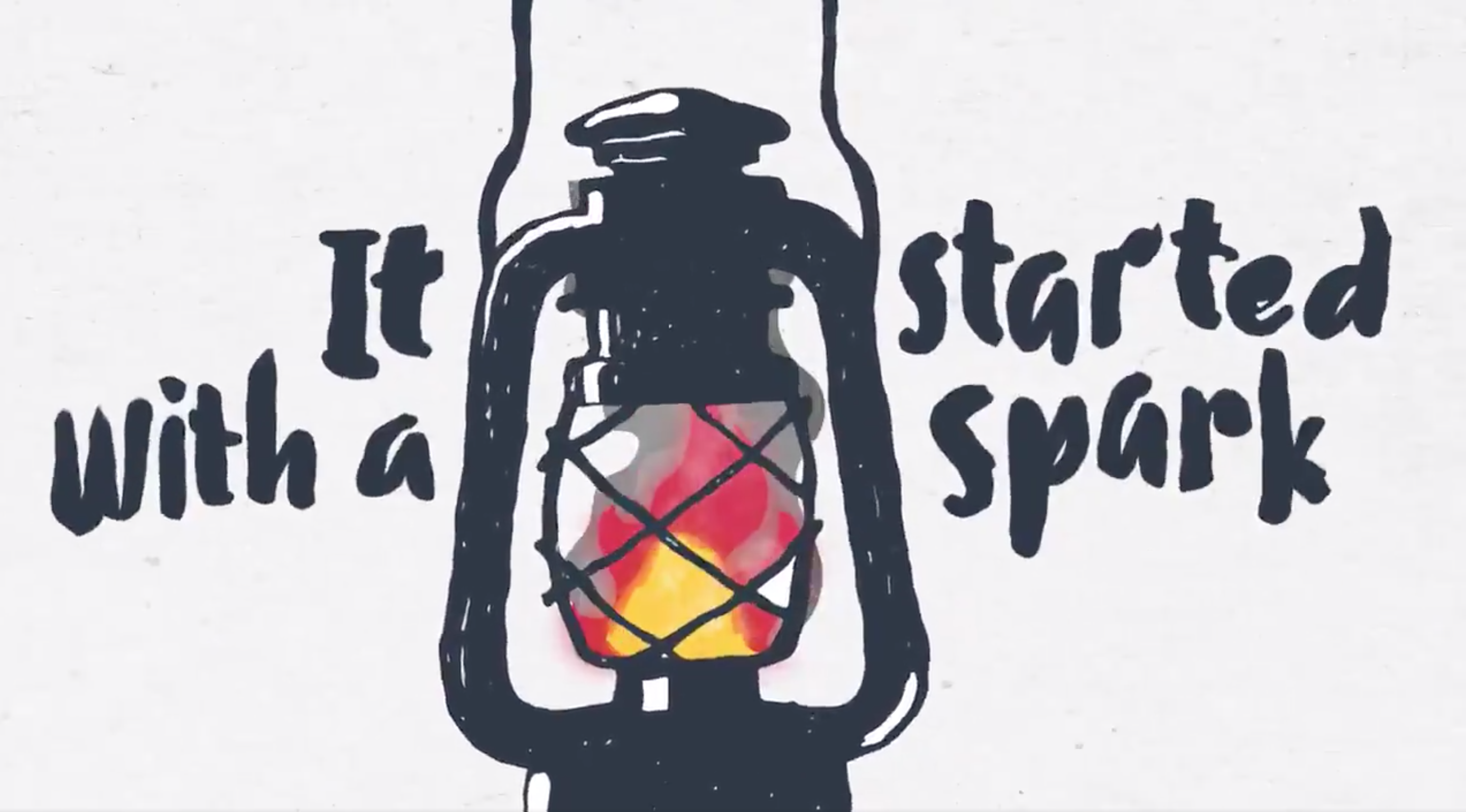 ABOUT THIS ENTRY
This video gave viewers a 20+ year rundown on Chicago Fire history in under 60 seconds while providing an undeniable "Chicago style" flare through animation and motion graphics to get fans excited to cheer on the team in Orlando from afar.
How does this represent "Excellence in Engagement"?
This content piece takes visual storytelling to a new level. By successfully tying our brand story to the identity of our city, we gave Chicagoans everywhere a reason to support the club. From the lantern that started the Great Chicago Fire, to the Chicago style hot dog, to the shot of Malört (it's a Chicago thing), the Easter eggs alone kept the audience engaged and encouraged multiple viewings. Smooth, seamless, and eye-catching, the animation style stopped users in their scroll with that serotonin hit we all needed in 2020.
Objective: When the COVID shutdown hit the U.S., our club was one of only a handful of MLS teams not yet to have a home game in the 2020 season. This was especially challenging for the Fire as 2020 marked our long-awaited return to historic Soldier Field in downtown Chicago. Most of our marketing efforts were geared toward getting Chicagoans in the building to experience our product in real life. So like all brands in 2020, we pivoted from experiential to digital and as MLS launched its return to play bubble in Orlando, we needed a way to re-introduce our team to our market. We strived to tell our club's story in its entirety, highlighting our history but also showing how we connect to the city and how much we've changed. We needed to accomplish all this and do so in a way that could entertain fans both old and new and get them excited to cheer on the squad in Florida.
Strategy & Execution: Brand storytelling is hard. Being entertaining and brand storytelling is even harder. Being entertaining, telling your brand's story, and making it fit the attention span of a social media user is a herculean task. We focused on the script and the visuals - interweaving our city and club's shared histories so that even if a non-fan watched this video, they'd end up cheering for us because it embodied Chicago and what the Windy City represents. We recruited club legend and Chicago's own Frank Klopas to deliver the voice over to provide even more authenticity. The ensuing animation and motion graphics gave viewers a 20+ year rundown in under 60 seconds while providing an undeniable "Chicago style" flare.
Results:
Across Facebook, Instagram, and Twitter alone this one video resulted in 728,000 views and 1.4 million impressions. As we hoped, it hit the center of the venn diagram between both casual and avid fans. After months of lockdown, this video pulled our supporters back in and gave new fans, stuck at home, a reason to tune in. Even after its initial lifespan on social, this content piece has lived on across our business. We've used it in pitches to new potential corporate sponsors, as a recruiting tool for new talent joining the club, and through our broadcast partner WGN as the open for live telecasts.
PRODUCTION
CREDITS
Director of Video and Creative Services
Chicago Fire FC
Sr. Director of Content & Creative
Chicago Fire FC
Manager of Video and Creative Services
Chicago Fire FC
Video and Creative Services Coordinator
Chicago Fire FC
Manager of Content
Chicago Fire FC
Senior Coordinator of Content
Chicago Fire FC
Senior Vice President of Marketing
Chicago Fire FC
Sr. Director of Strategy and Special Projects
Chicago Fire FC
BRANDS AT THE LIVE SERIES
CONTENT x SPORTS BETTING
Over two days, sports betting + media will converge to discuss the North American fan. Learn the insights and strategies needed to develop partnerships, create and monetize betting content, and drive critical revenue and engagement.
May 12-13, 2021 (Virtual)
TRANSFORMING THE NEXT DECADE
Hashtag Sports® is the leading platform for media and marketing professionals and the next generation of creative talent across the converging sports and entertainment industries.
From unparalleled experiences like our annual conference and the Hashtag Sports Awards presented with Budweiser to inspirational digital content and mission-driven initiatives, Hashtag Sports is the benchmark for fan engagement and the go-to resource for the development of a new sports and entertainment ecosystem powered by digital media, content, culture, purpose, and technology.