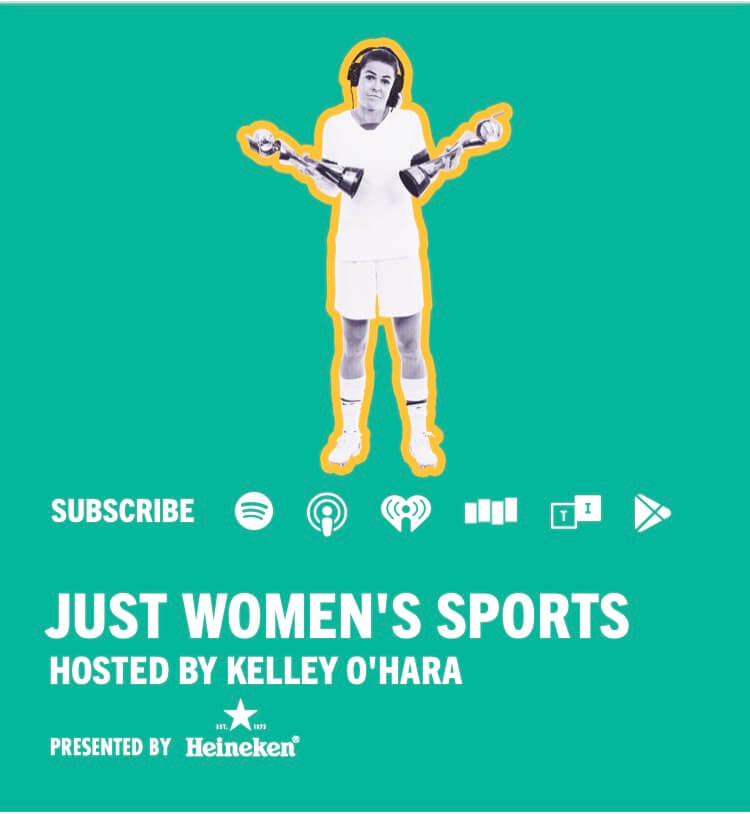 ABOUT THIS ENTRY
Only 4% of sports coverage is dedicated to women's sports; Just Women's Sports is here to change that.
How does this represent "Excellence in Engagement"?
Just Women's Sports has essentially tapped into a largely untouched audience of passionate sports fans. Seeing as only 4% of mainstream media coverage is committed to women's sports, a new platform is able to quickly take up much of the niche market. Shown by JWS's already high and growing social media engagement numbers and even consumer attitudes toward JWS sponsors, the women's sports audience is one that is just as passionate and engaged as that of higher-profile men's sports.
Objective: When Haley Rosen concluded her professional playing career in soccer, she was struck by how committed and passionate the fans of the teams she played on were. Even more so, she saw the major issue presented by the lack of quality women's sports coverage in mainstream media. She knew the audience was there for dedicated women's sports coverage and JWS was born.
Strategy & Execution: Just Women's Sports focuses on social media content and its flagship podcast in addition to in-depth articles on the JWS website. The modern sports fan goes to social media for the majority of their sports content/news and podcasts are one of the most popular content platforms right now. The Just Women's Sports podcast currently has over half a million subscribers after its first two seasons and the company's Instagram page has amassed over 81k followers in its first calendar year. JWS puts a special emphasis on fan engagement within its social media channels as opposed to the more traditional one-way communication model of most news outlets.
Results:
The continuously growing following generated by the JWS social media pages and podcast subscribers has led to sponsorship from brands including but not limited to Heineken and Whoop. JWS is able to measure the value created for sponsoring brands in tracking impressions and engagements in sponsored content.
PRODUCTION
CREDITS
Founder
Just Women's Sports
Founder
Juniper & Berkeley
Media Relations Assistant
Juniper & Berkeley
BRANDS AT THE LIVE SERIES
CONTENT x SPORTS BETTING
Over two days, sports betting + media will converge to discuss the North American fan. Learn the insights and strategies needed to develop partnerships, create and monetize betting content, and drive critical revenue and engagement.
May 12-13, 2021 (Virtual)
TRANSFORMING THE NEXT DECADE
Hashtag Sports® is the leading platform for media and marketing professionals and the next generation of creative talent across the converging sports and entertainment industries.
From unparalleled experiences like our annual conference and the Hashtag Sports Awards presented with Budweiser to inspirational digital content and mission-driven initiatives, Hashtag Sports is the benchmark for fan engagement and the go-to resource for the development of a new sports and entertainment ecosystem powered by digital media, content, culture, purpose, and technology.