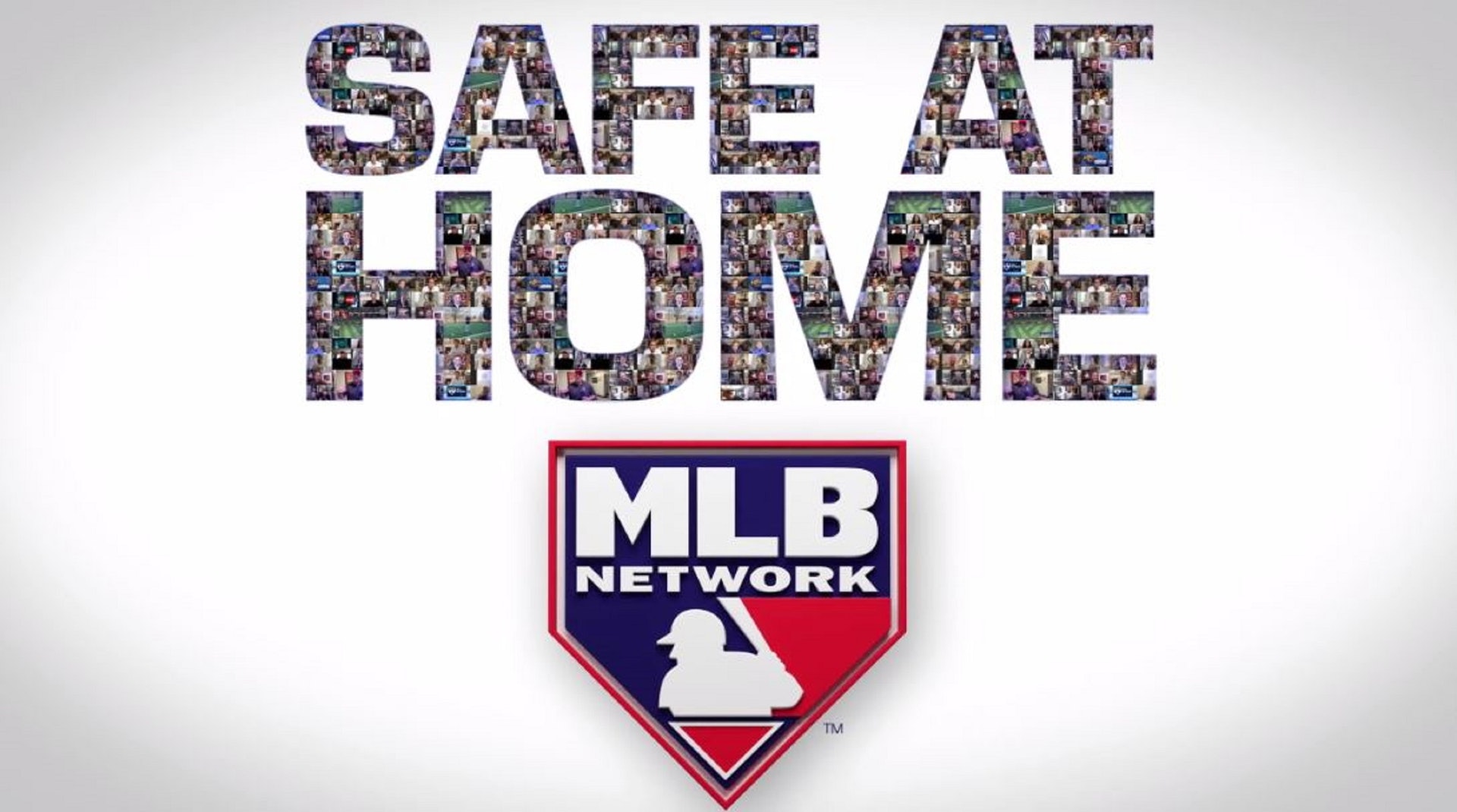 ABOUT THIS ENTRY
With social distancing in effect, MLB Network's on-air personalities at home were brought into fans' homes across linear and digital platforms.
How does this represent "Excellence in Engagement"?
MLB Network's pandemic response shows how a brand can utilize its social and digital platforms to treat fans of different ages and desires. Throughout 2020, entertaining and interactive content was produced in different forms for a variety of platforms. Linear TV viewers were able to still see their favorite shows and favorite on-air personalities through digital shows. MLB Network's Twitch channel provided live baseball e-gaming content for the audience starved to see live competition and gave viewers a window into the personality of current baseball stars. Live hangouts and watch parties allowed fans to interact with MLB Network's on-air personalities in real time. All the while, #SandlotToTheShow and new youth digital programming reached an audience of young players to provide them with ways to play the game and enjoy it while stuck at home.
Objective: When the pandemic hit and the world was sent home to quarantine, it caused a drastic cutdown in on-air programming for MLB Network with staff at home and the MLB season on pause. Despite this, MLB Network wanted to use its social and digital media platforms to engage with their fans at home and provide them forms of entertainment during COVID-19. MLB Network also realized that it was not just the professional sports world that was paused. Many young baseball and softball players were at home with no season, too. MLB Network sought to find ways to help keep kids active while at home and still developing their baseball and softball skills, even though they could not play in their leagues.
Strategy & Execution: While TV shows like MLB Central, Intentional Talk, High Heat, and MLB Now were not on TV, digital episodes were produced for social media. MLB Network also live streamed more than ever, enabling fans to interact through hangouts, watch parties, and more. A Twitch channel was launched and featured a variety of content, including Robert Flores playing MLB The Show with star players while he interviewed them and took questions from the chat.
MLB Network kept young players active through social media by providing drills from their former players that could be done in homes and backyards. #SandlotToTheShow also returned, with kids posting videos in the hopes of being coached by MLB Network. Many of MLB Network's pros taped their own video responses from their backyards and driveways. A new digital show, Play Ball At Home, was also produced with content for kids.
Fans had the chance to choose what entertainment MLB Network provided them during the pandemic. Wednesdays were dubbed #WalkoffWednesday, where classic walk-off games would be shown. Viewers were able to choose the games by voting in Twitter polls.
Results:
MLB Network saw positive results across its engagement opportunities during the pandemic. The digital shows combined for nearly 10 million views across social media. Live streaming content was also popular with fans. The launch of MLB Network's Twitch channel has gained 3.3 million views in 9 months since being launched. Additional live streaming content like watch parties and hangouts saw more than 690,000 viewers.
The campaign to keep kids active and working on their skills was also successful. In addition to posting drills to social media, MLB Network responded to more than 300 #SandlotToTheShow video submissions. #SandlotToTheShow was used more than 23,000 times in 2020, a 56% increase over 2019. MLB Network's #SandlotToTheShow live stream, which featured its former players responding to videos and answering live questions at the same time, gained 260,000 viewers. A virtual catch video among MLB Network's former players encouraging kids to get out and play catch saw more than 1 million views on TikTok. Completing MLB Network's youth campaign, the Play Ball At Home digital show for kids averaged 44,000 views per weekly episode.
Engagement for MLB Network's #WalkoffWednesday stunt saw more than 23,400 twitter votes casted during the first two months of the pandemic.
PRODUCTION
MLB Network
PRODUCTION
MLB Network, Marketing and Promotions
BRANDS AT THE LIVE SERIES
CONTENT x SPORTS BETTING
Over two days, sports betting + media will converge to discuss the North American fan. Learn the insights and strategies needed to develop partnerships, create and monetize betting content, and drive critical revenue and engagement.
May 12-13, 2021 (Virtual)
TRANSFORMING THE NEXT DECADE
Hashtag Sports® is the leading platform for media and marketing professionals and the next generation of creative talent across the converging sports and entertainment industries.
From unparalleled experiences like our annual conference and the Hashtag Sports Awards presented with Budweiser to inspirational digital content and mission-driven initiatives, Hashtag Sports is the benchmark for fan engagement and the go-to resource for the development of a new sports and entertainment ecosystem powered by digital media, content, culture, purpose, and technology.