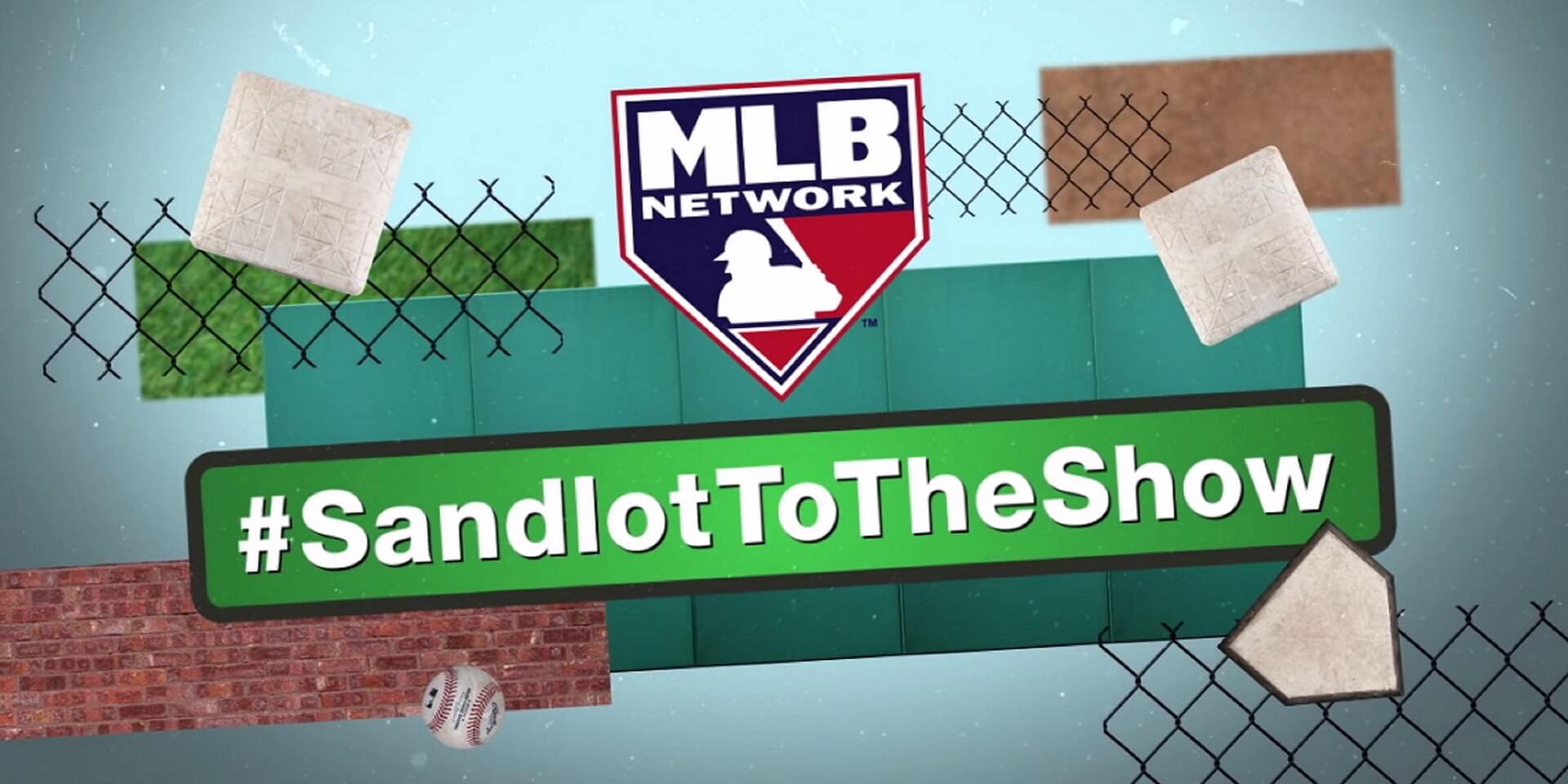 ABOUT THIS ENTRY
MLB Network's #SandlotToTheShow initiative gives young baseball and softball players posting on social media with #SandlotToTheShow the opportunity to be featured on MLB Network and given individualized feedback and instruction from MLB Network's former players and Hall of Famers.
How does this represent "Excellence in Engagement"?
SandlotToTheShow established a more meaningful relationship with younger fans in 2020 and was an example of how social media can be used to positively impact young athletes and connect with them on an intimate level. MLB Network displayed its level of commitment to teaching the next generation of players by creating tailored digital content like Play Ball At Home and the #SandlotToTheShow live stream to meet the younger generation on the platforms where they are consuming content. On-air personalities answered players who submitted their videos by shooting response videos in their own backyards and driveways, providing personalized coaching from home throughout the pandemic. MLB Network also enlisted some of the sport's biggest names to help capture the attention of young players. This all combined to create a personal relationship between MLB Network and its young fans, showing how much MLB Network is dedicated to their future.
Objective: After a successful start to this campaign in 2019, MLB Network looked to deepen its connection with the next generation of players and further spread awareness of the initiative. MLB Network set out to achieve this by continuing to keep young players active during the pandemic, expanding how #SandlotToTheShow was reaching young fans through increased digital offerings, and including more coaching from current players and legendary former players alongside its on-air personalities.
Strategy & Execution: SandlotToTheShow did not let the pandemic stand in the way of helping young players. Building off the success of its TV segments, MLB Network's former players showed their commitment to the next generation during the pandemic by responding to them with individualized lessons and feedback filmed from their own backyards and driveways.
SandlotToTheShow reached young players in other ways, too. #SandlotToTheShow was part of a digital show called "Play Ball at Home" that was tailored for young fans. MLB Network produced a #SandlotToTheShow live stream across its social platforms, which featured nine MLB Network personalities. Because it streamed on social media, it gave kids and parents watching the chance to ask questions in real time, creating a more meaningful and educational experience.
MLB Network diversified its coaching to include guests that were some of the greatest names in baseball and softball. New Hall of Famers Derek Jeter and Larry Walker provided instruction for young kids, along with future Hall of Famer Albert Pujols, and U.S. Olympic Softball players Monica Abbott, Kelsey Stewart, and Dejah Mulipola. Current players like 2019 AL Batting Champion Tim Anderson, All-MLB closer Liam Hendriks, and 2019 World Series hero Howie Kendrick also lent a hand.
Results:
In all, MLB Network gave individualized instruction to more than 300 videos submitted in 2020. This included a parent posting a video of their child and telling MLB Network that Dan Plesac's advice helped his son add 5 miles per hour to his fastball velocity! The increasing popularity of #SandlotToTheShow was evident from the fact that the hashtag was used more than 23,000 times in 2020, a 56% increase over 2019. In addition, the first-ever #SandlotToTheShow live stream on MLB Network's social platforms saw more than 260,000 viewers.
PRODUCTION
MLB Network
CREDITS
MLB Network, Marketing and Promotions
BRANDS AT THE LIVE SERIES
CONTENT x SPORTS BETTING
Over two days, sports betting + media will converge to discuss the North American fan. Learn the insights and strategies needed to develop partnerships, create and monetize betting content, and drive critical revenue and engagement.
May 12-13, 2021 (Virtual)
TRANSFORMING THE NEXT DECADE
Hashtag Sports® is the leading platform for media and marketing professionals and the next generation of creative talent across the converging sports and entertainment industries.
From unparalleled experiences like our annual conference and the Hashtag Sports Awards presented with Budweiser to inspirational digital content and mission-driven initiatives, Hashtag Sports is the benchmark for fan engagement and the go-to resource for the development of a new sports and entertainment ecosystem powered by digital media, content, culture, purpose, and technology.