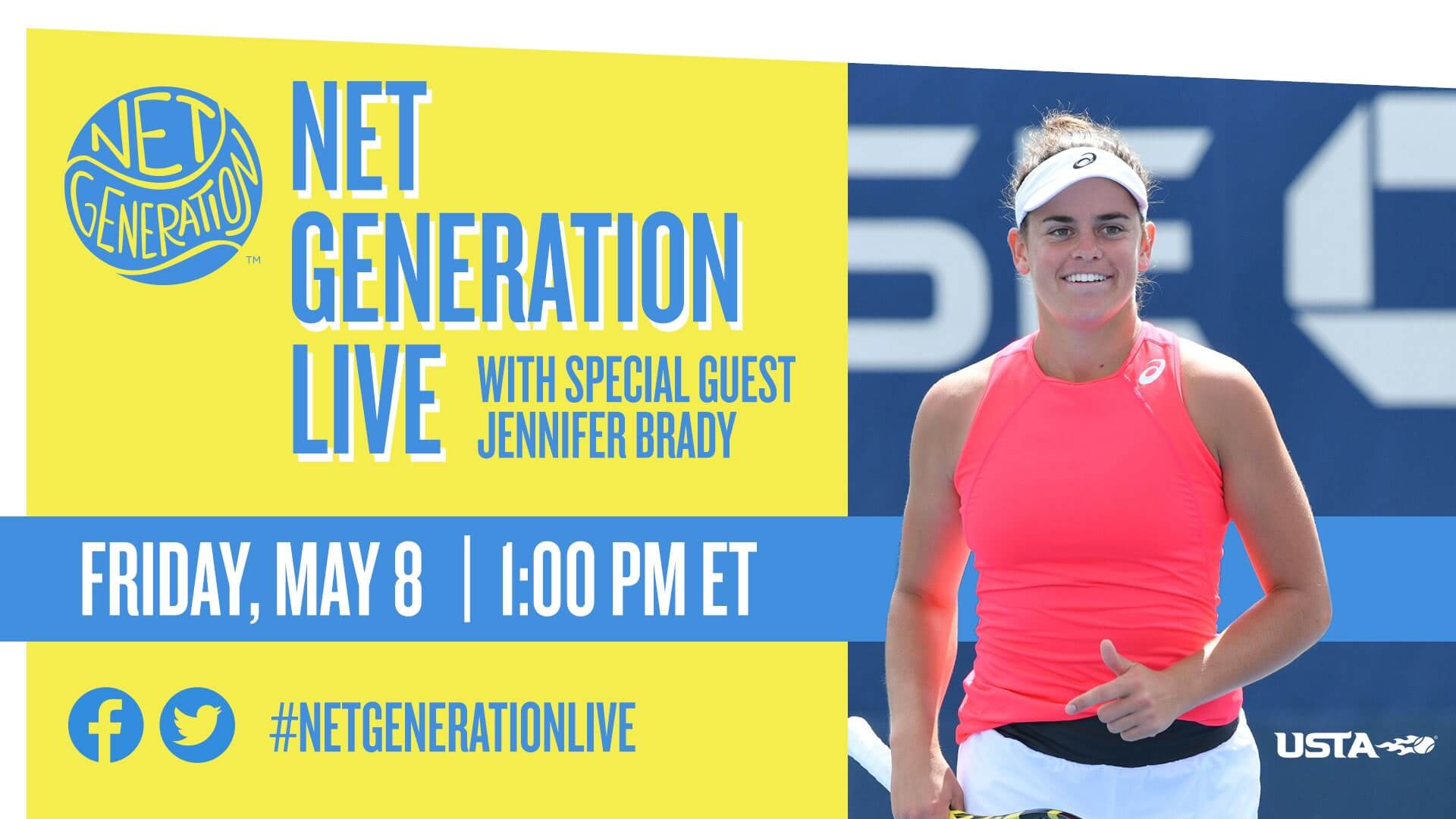 ABOUT THIS ENTRY
Net Generation Live (#NetGenerationLive) is designed to engage kids much like an in-person tennis camp or tennis lesson experience.
How does this represent "Excellence in Engagement"?
As accessibility to in-person sports and the experience continues to vary across the country, Net Generation Live (#NetGenerationLive) continues to bring the love of sport directly into the homes of kids and families who might not be able to socialize and play on their neighborhood courts with their friends or family members.
Objective: Net Generation Live (#NetGenerationLive) brings tennis to homes around the United States when getting outside to a local court for a tennis lesson, tournament, or even a casual session with friends and family isn't possible. #NetGenerationLive delivers the fun, energy, social interaction, and physical activity of playing tennis directly to kids virtually! During the summer, as many were not able to attend summer camps, #NetGenerationLive transitioned into a special week-long Virtual Summer Camp event with two sessions per weekday.
Strategy & Execution: The segments of the live classes start with activities to get viewers moving, and include key sportsmanship teachings and tennis instruction developed for the at-home environment.
The series features special guests from other National Governing Bodies (USA Football, US Soccer, PGA Tour, US Figure Skating, and USA Baseball), pro American tennis players, and NFL Quarterback Kirk Cousins to gain the interest of kids not familiar with the sport of tennis.
Net Generation Live (#NetGenerationLive) emulates the feeling of a live tennis camp/lesson with the use of Tagboard integrations to bring the conversation together in real time, highlighting kids, parents, tennis programs, and schools reacting to (and engaging with) an on-camera coach.
Results:
Since its launch, Net Generation Live (#NetGenerationLive) has driven 884K video views on Facebook. Across Facebook, Twitter, and Instagram, #NetGenerationLive has generated 23K Interactions and received 4.55M Impressions. The series continues to be an integral part of digital and social USTA youth programming in 2021 with adjustments for the rapidly changing landscape.
PRODUCTION
United States Tennis Association
CREDITS
CMO
USTA
Director, Tennis Engagement
USTA
National Manager, Research and ADM
USTA
Managing Director, Content & Creative Services
USTA
Director, Content Services
USTA
Manager, Corporate Communications
USTA
Sr. Manager, Social Media & Strategy
USTA
Sr. Social Media Producer
USTA
Social Media Producer
USTA
Sr. Manager, Video Services
USTA
Editor, Video Services
USTA
Editor, Video Services
USTA
Senior Designer
USTA
Sr. Manager, Consumer Marketing & Activations
USTA
BRANDS AT THE LIVE SERIES
CONTENT x SPORTS BETTING
Over two days, sports betting + media will converge to discuss the North American fan. Learn the insights and strategies needed to develop partnerships, create and monetize betting content, and drive critical revenue and engagement.
May 12-13, 2021 (Virtual)
TRANSFORMING THE NEXT DECADE
Hashtag Sports® is the leading platform for media and marketing professionals and the next generation of creative talent across the converging sports and entertainment industries.
From unparalleled experiences like our annual conference and the Hashtag Sports Awards presented with Budweiser to inspirational digital content and mission-driven initiatives, Hashtag Sports is the benchmark for fan engagement and the go-to resource for the development of a new sports and entertainment ecosystem powered by digital media, content, culture, purpose, and technology.