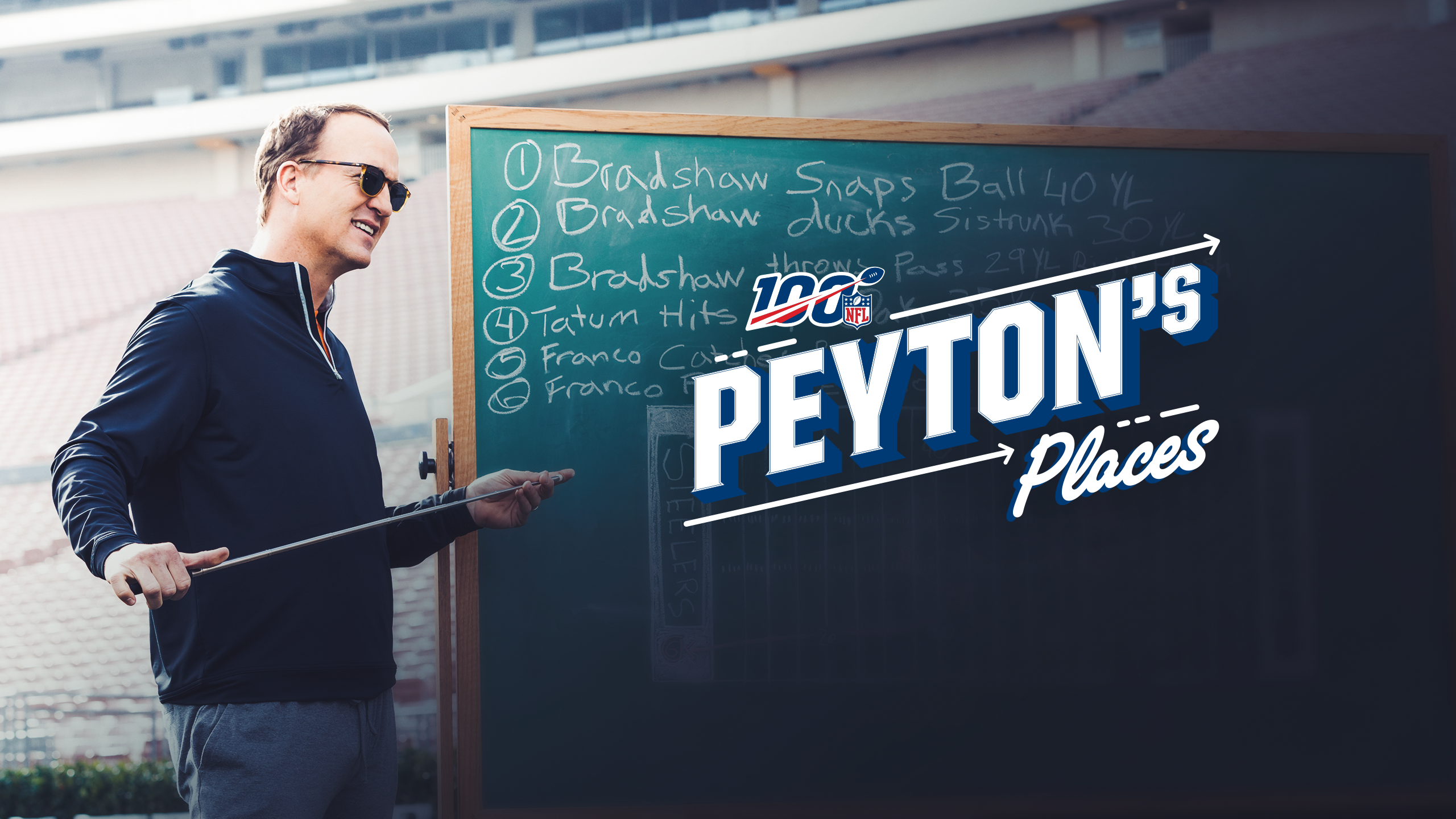 ABOUT THIS ENTRY
By collaborating with an all-star lineup of guests - from on-field stars of past and present to A-list celebrity fans - host Peyton Manning is able to tell the story of football in a way it has never been presented before.
How does this represent "Excellence in Engagement"?
The secret to Peyton's Places' success, both in fan engagement and overall, stems from its host, as Peyton Manning's genuine on-screen personality brings an exceptional level of accessibility to the show. As one of the most beloved American athletes of the past two decades, Peyton would draw huge engagement no matter what, but his enthusiasm and ability to interject humor in front of the camera take Peyton's Places to another level. Manning's success connecting with fans by simply "being himself" on the show lights a path for others: any former athletes looking for a career in TV after the playing days are done should try to relate to fans using their genuine personality.
Objective: Peyton's Places was created with the goal of exposing today's sports fans to the history of football and the NFL in a fun, entertaining, and accessible way. Manning's genuine love for the game and indelible sense of humor make the show's objective not just a possibility, but an inevitability: Peyton's Places viewers will not only learn the history of America's most popular sport, but they will also laugh along the way.
Strategy & Execution:
Peyton's Places was designed with the knowledge that the modern sports fan has a near-infinite number of articles, videos, shows, and live games constantly battling for their attention. By packing an immense amount of top-quality content into a relatively short time frame, the show serves the fans who need to get the most out of their sports content consumption. Any Peyton's Places viewer knows that in the roughly 25 minutes they're giving up watching the show, they are being rewarded with non-stop entertainment fueled by top-level guests, wild and imaginative stunts, illuminating flashbacks, and truly unexpected surprises.
Results:
By creating moments that were comedic, nostalgic, and even a bit shocking, Peyton's Places was able to deliver a product that drew interaction from all kinds of fans, from football diehards to the casual sports viewer. With wide-ranging episodes that could appeal to all types of fans, the show was set up to reach anyone with any level of football interest, or even just a good sense of humor. Hilarious revelations - such as Marshawn Lynch's admission to drinking Hennessy before games - also played an important role in pushing online engagement from fans who almost couldn't believe some of the crazy stories behind their favorite NFL players.
PRODUCTION
CREDITS
Executive Producer
Executive Producer
Executive Producer
Executive Producer
Executive Producer
Executive Producer
Executive Producer
Executive Producer
Executive Producer
Executive Producer
Executive Producer
Executive Producer
Producer
BRANDS AT THE LIVE SERIES
CONTENT x SPORTS BETTING
Over two days, sports betting + media will converge to discuss the North American fan. Learn the insights and strategies needed to develop partnerships, create and monetize betting content, and drive critical revenue and engagement.
May 12-13, 2021 (Virtual)
TRANSFORMING THE NEXT DECADE
Hashtag Sports® is the leading platform for media and marketing professionals and the next generation of creative talent across the converging sports and entertainment industries.
From unparalleled experiences like our annual conference and the Hashtag Sports Awards presented with Budweiser to inspirational digital content and mission-driven initiatives, Hashtag Sports is the benchmark for fan engagement and the go-to resource for the development of a new sports and entertainment ecosystem powered by digital media, content, culture, purpose, and technology.