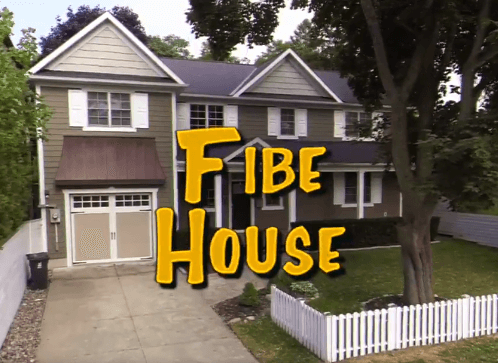 ABOUT THIS ENTRY
Taking inspiration from the '90s sitcom era, our "Fibe House powered by Bell" series stands at the forefront of unique and innovative content in the NBA 2K League.
How does this represent "Excellence in Engagement"?
Fibe House powered by Bell was a major leap forward for content in the NBA 2K League because for the first time we turned our players into fictional characters, allowing them to branch outside of their regular personality traits and showcase themselves to fans even more efficiently than we can through traditional season coverage and documentary content.
The success of this series relied on great writing, acting, and editing, but it was also designed to be optimized for modern social media consumers. Every detail throughout production and distribution was carefully considered including weaving into the growing popularity of nostalgic throwback content, duration, style, copy, and channels.
We were also able to seamlessly integrate Bell Fibe internet service promotion in a way that added to the entertainment value of the content as opposed to detracting from it as is so often the case in sponsored content.
Objective: As a key partner of Raptors Uprising GC in the NBA 2K League, Bell's goals were to position their Bell Fibe internet service as the best network for gamers. We collectively wanted to go beyond traditional brand alignment and authentically integrate their products and services into the content.
As a content leader in the NBA 2K League, our stories are already well covered through documentaries and other livestream and VOD tactics, series and campaigns. So, to ensure our Bell video series was well received we needed to find a new format to keep things fresh for our audience.
The episode replicated 90s sitcom structure down to the commercial breaks, including a spoof of the famous Spike Lee x Jordan ad "It's Gotta Be The Shoes (Internet)" featuring popular content creator Agent 00, shot entirely remote on greenscreen. The universe created with Fibe House allows a comedic spin on the season's storylines while further engaging our fanbase with our players through comedic acting.
Strategy & Execution: The #BellFibeHouse has become synonymous with Raptors Uprising GC across the NBA 2K League, especially throughout the lockdown with it being the players' home, training center, and arena for professional remote matches.
Gamers and other celebrities living together under one highly-documented roof is a popular format employed by entertainment groups across a variety of modern online fan segments. The Bell Fibe House is the most high-profile "gaming house" in Toronto. We consistently showcase life in the house through content and livestreams as a means of giving our most engaged fans an authentic vantage point into life outside the game for NBA 2K League pros.
Our "Fibe House powered by Bell" series outperformed all other content throughout the 2020 NBA 2K League season because it was easily consumable video optimized for social media and it created a nostalgic experience for modern sports fans using a '90s sitcom era style and revisiting an iconic basketball commercial.
Results:
The nostalgic jokes and sarcastic dialogue were based on true characters and storylines from our team and season with heavily exaggerated dramatic effect giving fans relatable, easily digestible, highly shareable, and entertaining content while authentically integrating Bell Fibe internet service.
Throughout the series, we showcased the Bell Fibe internet service in various ways, focusing on reliability in the "Rituals" episode, and speed/network pressure in "Resistance Training". Bell's social channels regularly interacted with our posts and ran retargeting ads for purchase campaigns.
The community reaction and series performance speak for itself, as viewers from across the sports, esports, and marcom social media communities tuned in and recognized the creative execution, consistently asking for more.
1,485,453 Total Social Impressions
34,263 Total Social Engagements
558,181 Total Social Video Views
PRODUCTION
Maple Leaf Sports and Entertainment, Bell Media, Roadtrip Media
CREDITS
Manager, Esports
Maple Leaf Sports and Entertainment
Senior Director, Strategy & Analytics
Maple Leaf Sports and Entertainment
BRANDS AT THE LIVE SERIES
CONTENT x SPORTS BETTING
Over two days, sports betting + media will converge to discuss the North American fan. Learn the insights and strategies needed to develop partnerships, create and monetize betting content, and drive critical revenue and engagement.
May 12-13, 2021 (Virtual)
TRANSFORMING THE NEXT DECADE
Hashtag Sports® is the leading platform for media and marketing professionals and the next generation of creative talent across the converging sports and entertainment industries.
From unparalleled experiences like our annual conference and the Hashtag Sports Awards presented with Budweiser to inspirational digital content and mission-driven initiatives, Hashtag Sports is the benchmark for fan engagement and the go-to resource for the development of a new sports and entertainment ecosystem powered by digital media, content, culture, purpose, and technology.