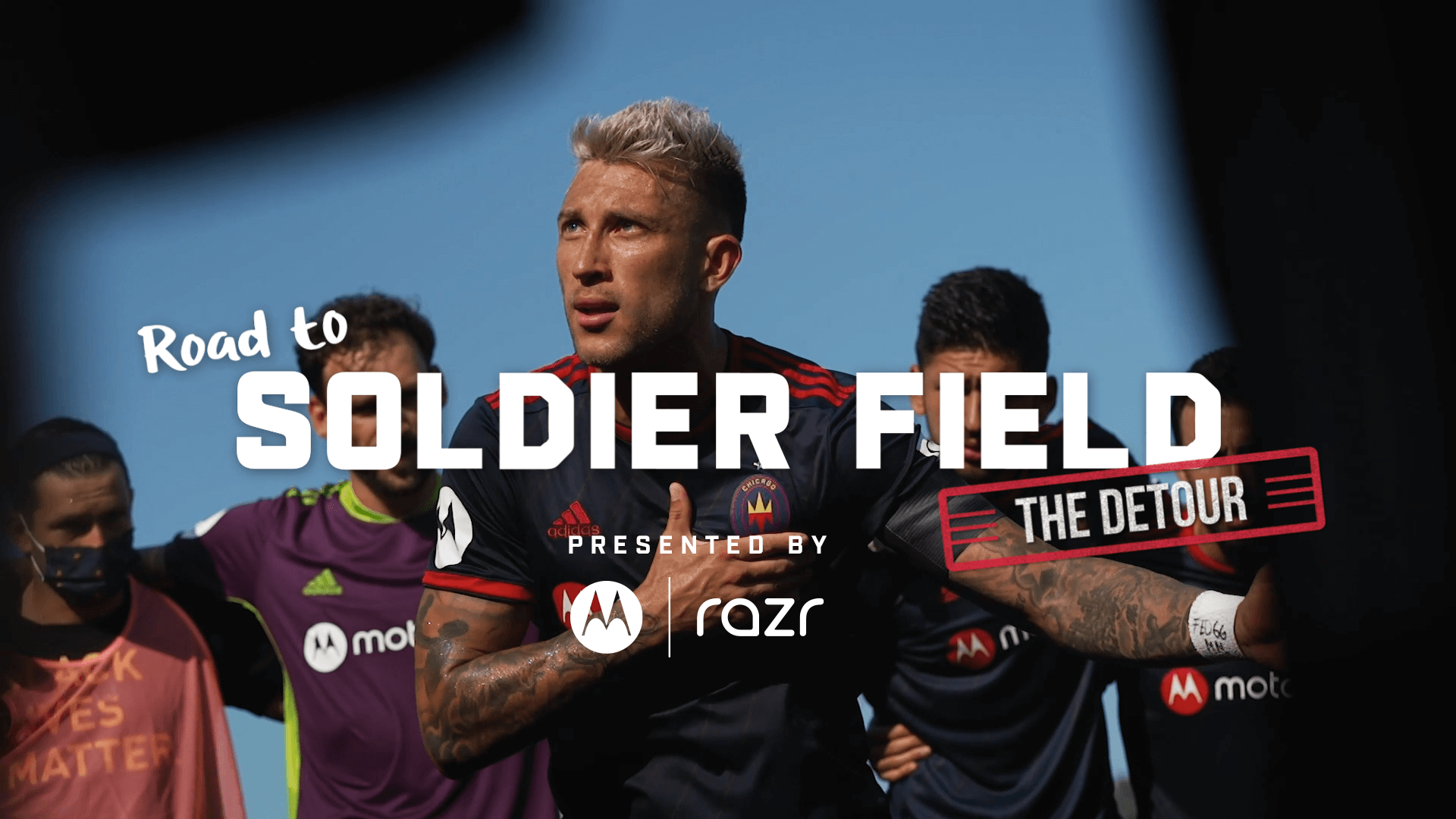 ABOUT THIS ENTRY
This series, once designed to be limited in its scope to chronicle preseason and the first game at Soldier Field, evolved into this club's telling of the entire 2020 season and the pandemic that gripped the world.
How does this represent "Excellence in Engagement"?
Content dictates form, and our team embodied that mantra throughout our 10-episode run. We pivoted from an All or Nothing/Hardknocks style show to a series filmed entirely by the athletes themselves and then back again to the same level of storytelling and cinematography with limited access, resources, and headcount while in a bubble environment. We adapted and remained agile to bring along our fans with us in a year unlike any other. We strive to make engaging content. For a big audience if possible. For our die hards only if we must. But always engaging content.
Objective: This series was designed with both fan engagement and business goals in mind.
In October 2019, our club announced its long-awaited return to downtown Chicago and historic Soldier Field after more than a decade in the suburbs in Bridgeview. To bring fans along for the journey and to help re-introduce ourselves to a crowded sports market, we decided to launch an all-access and cinematic behind the scenes show documenting the run-up to the team's debut at the legendary venue.

Our front of jersey partner, Motorola, wanted to deepen its ties to the club and connect to the highly-publicized return to Soldier Field. We brought these two objectives together to organically create a premium content series that added value for our club, our fans, and our biggest corporate sponsor.
Strategy & Execution: This, like most things in 2020, came down to pre-COVID and post-COVID shutdown.
Pre-COVID: Our first episodes were shot with the best all-access documentary-style sports shows in mind. Narrative and storytelling came first, with the objective to not only take Fire fans where they've never been before, but make them feel emotions and invest in our club and its players on a human level. Just watch the opening 50 seconds of "Turning Up The Heat" and tell me you don't get goosebumps.

Post-COVID: The Fire were one of a handful of MLS teams that did not get to play a home game prior to the pandemic. This was a gut punch especially to our team due to the historic nature of the first match back at Soldier Field. So we were left with a decision: Put the series on pause or find a way to adapt. We did the latter. While in lockdown, we had a pair of roomates and a pair of dads host episodes - all shot vertically from their homes with cell phones. Once play resumed, we pivoted again to "The Detour", a side series chronically the team's stay in the Orlando bubble at MLS is Back Tournament.
Results:
We took fans behind the scenes of the club through cinematic storytelling, first-person style vlogs in the homes of our athletes, and chronicled the unprecedented monthlong bubble before finally the team got its chance to play at Soldier Field, an emphatic 3-0 win. The series totaled more than 1.2 million views and 3.2 million impressions; by far our most consumed content series of the year, and it happened to be tied to our biggest sponsor.
PRODUCTION
CREDITS
Sr. Director of Content & Creative
Chicago Fire FC
Director of Video and Creative
Chicago Fire FC
Manager of Video and Creative
Chicago Fire FC
Video and Creative Services Coordinator
Chicago Fire FC
Manager of Content
Chicago Fire FC
Senior Coordinator of Content
Chicago Fire FC
SVP of Marketing
Chicago Fire FC
BRANDS AT THE LIVE SERIES
CONTENT x SPORTS BETTING
Over two days, sports betting + media will converge to discuss the North American fan. Learn the insights and strategies needed to develop partnerships, create and monetize betting content, and drive critical revenue and engagement.
May 12-13, 2021 (Virtual)
TRANSFORMING THE NEXT DECADE
Hashtag Sports® is the leading platform for media and marketing professionals and the next generation of creative talent across the converging sports and entertainment industries.
From unparalleled experiences like our annual conference and the Hashtag Sports Awards presented with Budweiser to inspirational digital content and mission-driven initiatives, Hashtag Sports is the benchmark for fan engagement and the go-to resource for the development of a new sports and entertainment ecosystem powered by digital media, content, culture, purpose, and technology.