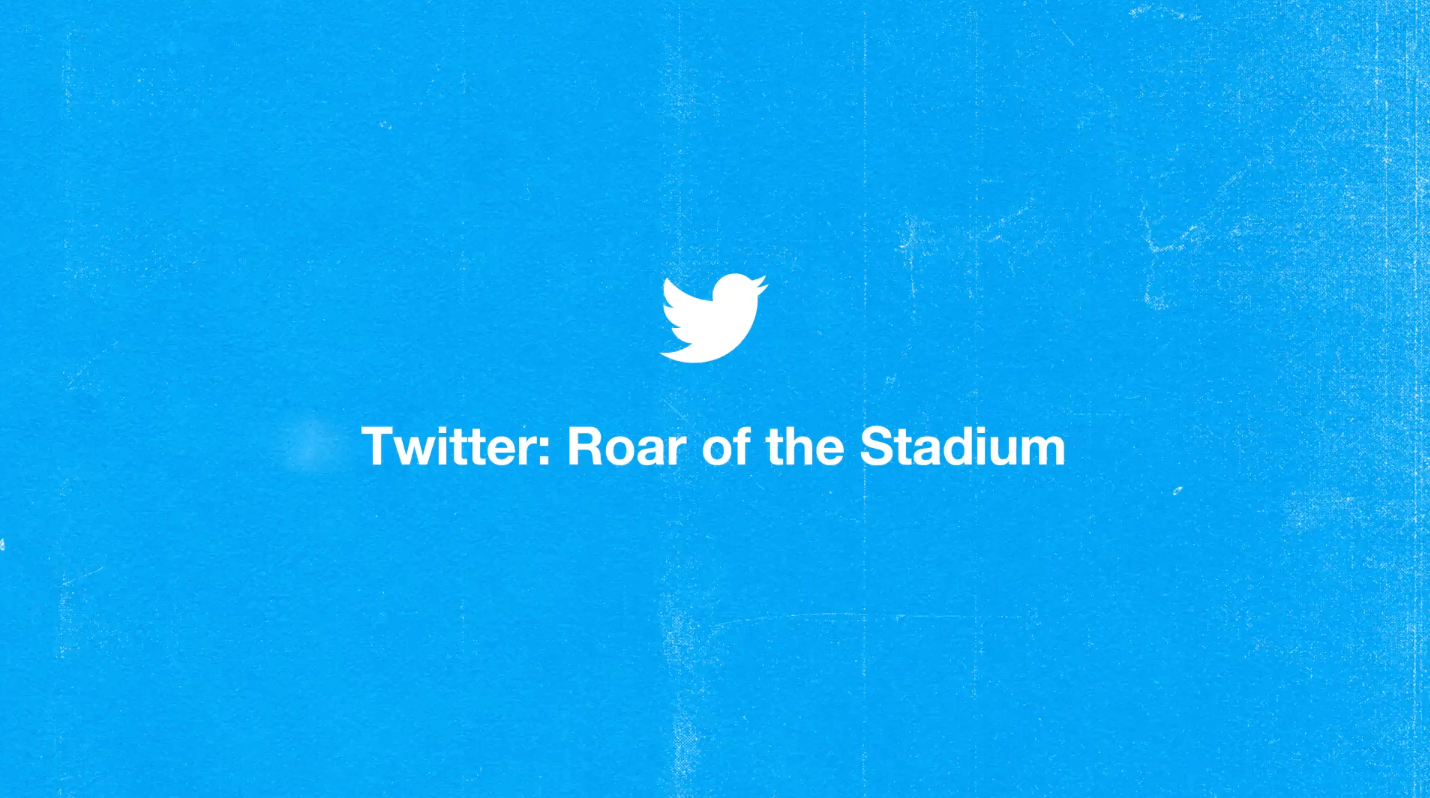 ABOUT THIS ENTRY
As the sports world came to a halt in March 2020, Twitter worked collaboratively with partners to create unique experiences to bring fans and their Tweets closer to the game -- to be the Roar of the Stadium from afar.
How does this represent "Excellence in Engagement"?
A successful Twitter campaign is one in which a users voice is heard, seen, and engaged with. In each of the activations described above - users were encouraged to Tweet, recognized for their Tweet, responded to (via their favorite team or league) and in many cases had a physical takeaway to commemorate their inclusion in the event.
We hope this work of fan recognition and community building continues in a non pandemic world, with more and more partners. Fan engagement is only going to get more important (as we all know) - and these campaigns are perfect examples showcasing how leagues and platforms can work together to make magic happen, build relationships with fans and continue to make Twitter the best 2nd screen experience possible - as it's where the conversation is and always will be for real time sports.
Objective: Twitter is what's happening and where people go to talk about it. When it comes to the conversation around sports, Twitter has long been the sports bar that is always open, the place to converse with fellow fans and react to the greatest moments in sports together as a community. As the pandemic forced the sports world to come to a complete halt, tournaments were cancelled, something no one ever dreamed of became a quick reality - when it was time for sports to return, fans wouldn't be in stadiums.
With this realization, the Twitter team immediately went to work to help our partners develop use cases on the platform to continue the connection and conversation with their fans and the world. Fans are critical to the live sports experience and without their energy, the game is entirely different. Pumped in crowd noise, fan faces on a screen, and new camera angles can only do so much. What was really missing was the true emotional connection fans have with each other, their favorite athletes, and the sports they love in a physical, live event - together, feeling included and a part of the game.
Strategy & Execution: Twitter leaped into action to devise a set of solutions to allow fans to be connected to the game more than ever, even if physically not there.
NBA Courtside Tweets - The NBA and Twitter brought fans and players closer together by giving fan Tweets courtside seats, selecting real #NBATwitter fan Tweets, and showcasing them in the bubble.
NHL #Warmups - Fans created signs cheering on their favorite teams and Tweeted them with #NHLWarmUps - the best fan Tweets and signs were showcased inside the bubble.
MLB #FreeBaseball - At the World Series, we brought fans closer to the action by laser engraving their Tweets on... baseballs which were used during batting practice.
NFL Confetti - Twitter brought fans closer to the game than ever before by printing their Tweets on the confetti that rained down on the Bucs when the clock hit zero.
Tweets On Track - In the absence of fans on the track signing their names on the start/finish line, NASCAR and Twitter continued this tradition by painting Tweets DIRECTLY onto the #Daytona500 Track.
Results:
As mentioned, our goal was to bring as many fans (their Tweets) into each event as possible - and we did this along with our league partners exceptionally well.
Through these executions, ~500,000 individual Tweets (fans) were directly integrated into experiences across our five league partners. Ultimately allowing those fans to "attend" the event and have their voice heard - even if they couldn't be there physically. Additional metrics on each program can be found within the "confidential" section below.
Also note - all links to Tweets on platform for each execution are provided within the attachment section
PRODUCTION
Twitter
CREDITS
BRANDS AT THE LIVE SERIES
CONTENT x SPORTS BETTING
Over two days, sports betting + media will converge to discuss the North American fan. Learn the insights and strategies needed to develop partnerships, create and monetize betting content, and drive critical revenue and engagement.
May 12-13, 2021 (Virtual)
TRANSFORMING THE NEXT DECADE
Hashtag Sports® is the leading platform for media and marketing professionals and the next generation of creative talent across the converging sports and entertainment industries.
From unparalleled experiences like our annual conference and the Hashtag Sports Awards presented with Budweiser to inspirational digital content and mission-driven initiatives, Hashtag Sports is the benchmark for fan engagement and the go-to resource for the development of a new sports and entertainment ecosystem powered by digital media, content, culture, purpose, and technology.