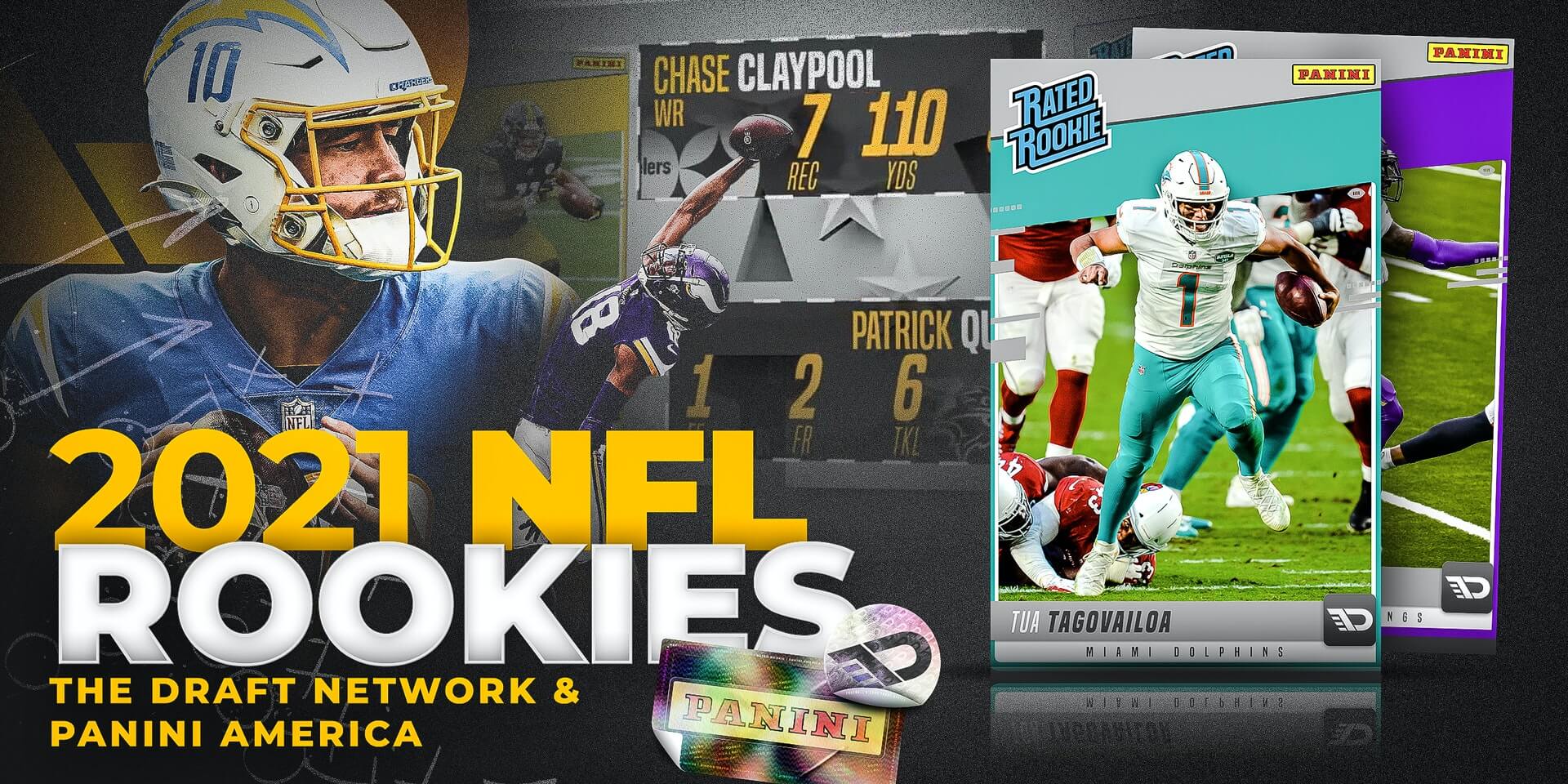 ABOUT THIS ENTRY
As NFTs rise and trading cards make a comeback, The Draft Network set out to illuminate standout NFL rookies on a weekly basis with Panini rather than just shine a light on them at the end of the season.
How does this represent "Excellence in Engagement"?
The benchmarks set, to us, are more intangible than tangible. We felt we set a pretty high bar in terms of doing something against the grain, in spite of the norm, and overall just trying to be creative and do something new. It's clear that creative resonates with fans. They appreciate quality design, quality animation, and quality storytelling. We believe this work will inspire others in the industry to take what would have ordinarily been more of a micro campaign and try to tastefully extend it out to contain more macro applications — as well as take more risks instead of grabbing the low hanging fruit every single time.
Objective: With Panini investing heavily in their "Rated Rookie" campaign, we wanted to animate that in such a way that would make the individual rookie performances exist an almost separate plane from the rest of the league — but with a heavier emphasis than they usually get. We wanted to illuminate the standout rookies on a weekly basis rather than just shine a light on them at the end of the season. So, it became a question of, "How do we bring this to life in more ways than one?" And we ultimately wanted to do so in a variety of ways while still showing off their original card design. We also wanted to attack it from a fantasy football angle because we felt it needed more saturation, and we knew it would allow our work to stand out.
Strategy & Execution: Panini has shown us that cards are making a comeback in a major way, and we wanted to turn their original design into one of the campaign's strengths in order to present authenticity and stay true to their own brand. Modern sports fans are falling back in love with that space — especially with the rise of NFTs. So, creating digital assets to personify that was an easy decision. Modern sports fans also are excited about fantasy, sports gambling, and are always looking for advice on who to put in their lineups or where to put their money. That made the design process quite natural.
Results:
We tracked the campaign through Opendorse and proceeded to appeal to the individual fan bases — as well as gamblers and avid fantasy football players — to deliver on our impressions targets. Engagement was achieved by appealing to the pride of the individual fan bases as well as the teetering line of anger with fans who felt their team's rookie deserved the limelight. There was plenty of conversation sparked, as we continued to walk that line all season long.
PRODUCTION
The Draft Network, Panini America
CREDITS
Director of Marketing & Creative Media
The Draft Network
Marketing Coordinator
The Draft Network
VP Marketing
Panini America
Sports Marketing Director
Panini America
BRANDS AT THE LIVE SERIES
CONTENT x SPORTS BETTING
Over two days, sports betting + media will converge to discuss the North American fan. Learn the insights and strategies needed to develop partnerships, create and monetize betting content, and drive critical revenue and engagement.
May 12-13, 2021 (Virtual)
TRANSFORMING THE NEXT DECADE
Hashtag Sports® is the leading platform for media and marketing professionals and the next generation of creative talent across the converging sports and entertainment industries.
From unparalleled experiences like our annual conference and the Hashtag Sports Awards presented with Budweiser to inspirational digital content and mission-driven initiatives, Hashtag Sports is the benchmark for fan engagement and the go-to resource for the development of a new sports and entertainment ecosystem powered by digital media, content, culture, purpose, and technology.