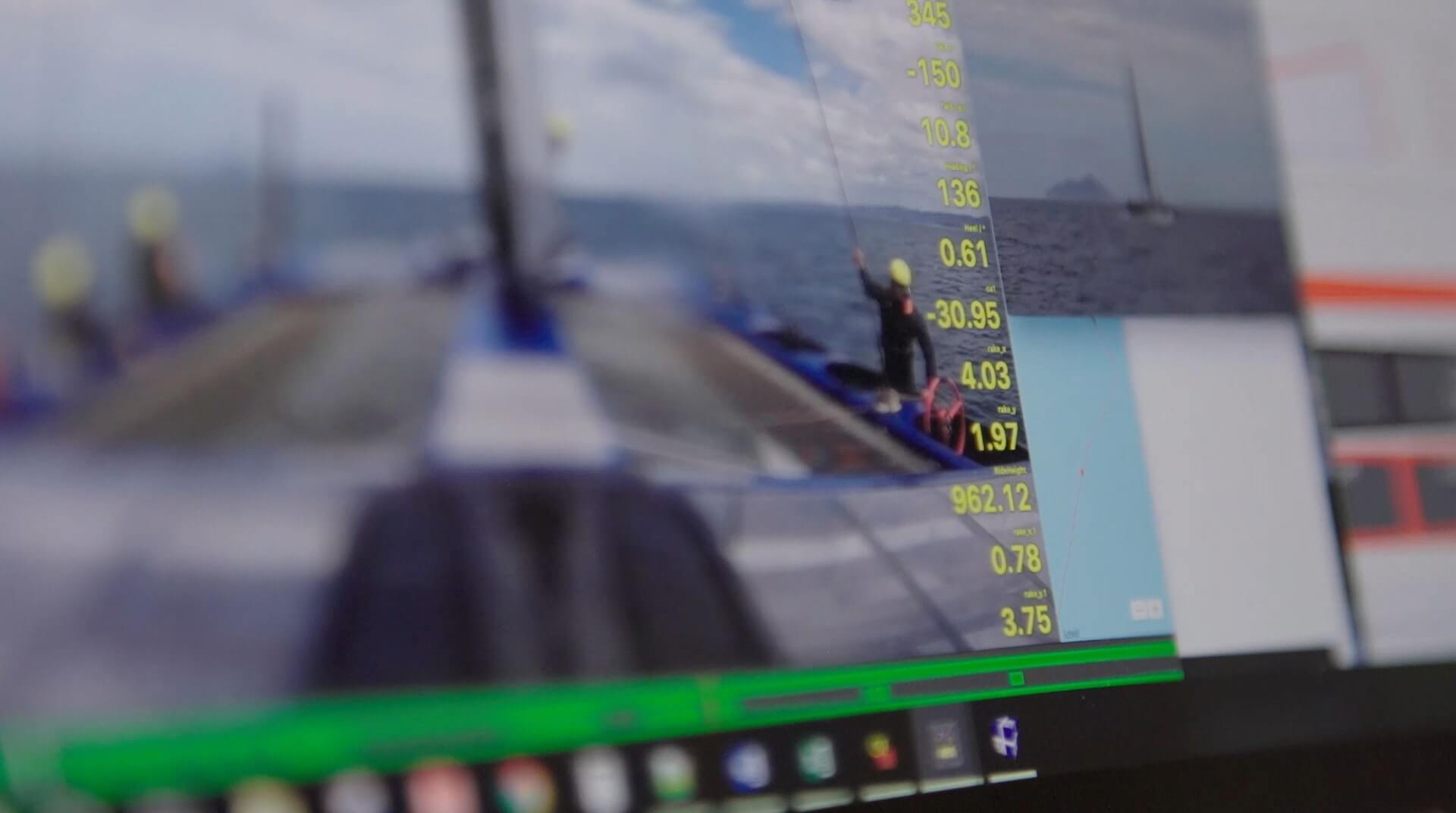 ABOUT THIS ENTRY
Just like any sport, the tactics and rules of sailing require a bit of understanding. The SailGP app helps demystify sailing for the fan and brings them closer to the action, making the sport more accessible, understandable and popular.
How does this represent "Excellence in Engagement"?
From the fan experience to data-driven performance, SailGP and Oracle are not just advancing sailing, but the way humans experience sport.
While many sports employ elements of technology via an app, streaming media or data collection, it is rare that performance data is shared in depth among so many platforms, particularly among all competing teams.
Objective: Launched in 2018 SailGP, the newest and fastest global championship, is sailing redefined. Extreme athletes currently representing eight nations, race on one-design, foiling F50 catamarans at thrilling speeds up to 50 knots / 57.5 mph. The inshore race courses in global venues such as Sydney Harbour and San Francisco Bay, give fans unprecedented race viewing. Beyond the race course, visionary leadership from SailGP CEO Sir Russell Coutts has charged the national teams to be carbon neutral, promote sustainability and encourage a new and diverse generation of future sailing athletes.
Such forward-thinking in sports demands leading technology. The world-class, Oracle Cloud-based technology platform is powering the global events, delivering real-time data and analytics for multiple applications that empower fans and teams while advancing the sport of sailing.
In addition to the core race technologies powered by Oracle Cloud, SailGP runs NetSuite to manage its back-office operations such as product inventory. With Oracle NetSuite, SailGP and the eight national teams tap a single, scalable solution to increase back-office efficiencies and reduce its carbon footprint.
Strategy & Execution: During each race event, thousands of high-tech sensors on the fleet of SailGP F50s collect and stream millions of data points over a proprietary wireless network to onshore an Oracle data center. The data is immediately pushed to the nearest geographical Oracle Data Center for analysis and distribution around the world in less than 150 milliseconds.
In addition, live video and audio feeds from three cameras and three mics on each boat, is uploaded via a 2-gbps link to a private LTE network over the race course, sent to a local data center and transmitted via fiber optic to a broadcast center in London. It is then processed and uploaded to the Oracle Cloud for live broadcast from a London-based TV studio.
The Oracle Cloud data derived from the sensors – plus onboard cameras and microphones – brings fans closer to the action via a free SailGP app, helps teams analyze their performance, provides officials the details they need to make calls with confidence and improves broadcast quality.
Key elements of the Oracle technology footprint include:
Fan-centric SailGP app;

Customizable team performance data dashboards;

Performance data dashboards for officials; and

Sailing metrics for global broadcast.
Results:
SailGP data is used to create a unique second-screen experience via the free, SailGP app. Fans can select up to two teams to watch while receiving key performance stats, live data and video feeds on a mobile device or tablet, demystifying the sport of sailing.
Oracle Cloud powers the teams' data-driven decisions. Each F50 foiling catamaran feeds data to the Oracle Cloud making the racing machine part of the "Internet-of-Things." The data streamed from the F50s is shared via Oracle Cloud for real-time monitoring and post-race analysis so that collectively, they can advance sailing and performance.
SailGP Oracle Cloud technology has been embraced by fans, teams, officials and boat designers. More than 138,250 fans have downloaded the app with 257 million global broadcast views.
Team data analysts have developed data dashboards delivering the most pertinent data to their screens in real-time, plus competitive data for post-race analysis.
During race events such as Sydney SailGP in Feb. of 2020, officials track performance and follow teams to confirm their decisions. New for Season 2 is a cutting-edge wing sail that can adjust for high or low wind conditions, made possible through testing the limits with sailing data.
PRODUCTION
SailGP, Oracle, Fedoruk & Associates, Inc.
CREDITS
Senior Program Manager, Sports Marketing
Oracle
Chief Technology Officer
SailGP
BRANDS AT THE LIVE SERIES
CONTENT x SPORTS BETTING
Over two days, sports betting + media will converge to discuss the North American fan. Learn the insights and strategies needed to develop partnerships, create and monetize betting content, and drive critical revenue and engagement.
May 12-13, 2021 (Virtual)
TRANSFORMING THE NEXT DECADE
Hashtag Sports® is the leading platform for media and marketing professionals and the next generation of creative talent across the converging sports and entertainment industries.
From unparalleled experiences like our annual conference and the Hashtag Sports Awards presented with Budweiser to inspirational digital content and mission-driven initiatives, Hashtag Sports is the benchmark for fan engagement and the go-to resource for the development of a new sports and entertainment ecosystem powered by digital media, content, culture, purpose, and technology.