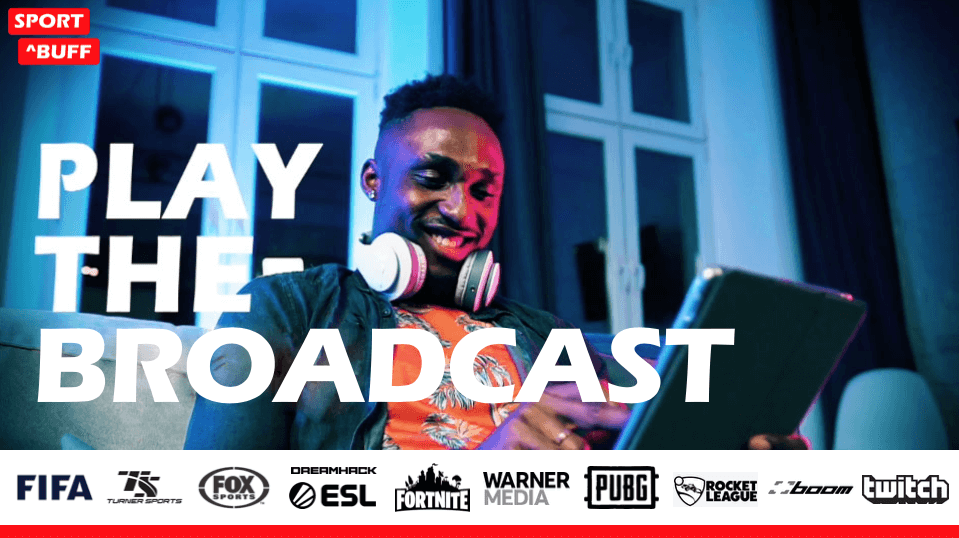 ABOUT THIS ENTRY
The Sport Buff interactive layer sits directly over the top of any video content, engaging this active new audience, driving retention and ultimately offering fans the chance to feel part of the broadcast and action.
How does this represent "Excellence in Engagement"?
Sport Buff has now operated over 1000's hours of archive sports content and 100's hours of live sports broadcast. The technology has engaged millions of viewers, handling high level concurrent users with ease.
The highest engagement seen was 63% of all live viewers engaging with real-time Buffs. This is even more significant as Sport Buff is a permission-based platform, meaning the viewer/user can disable or hide Buffs at any point. Median disable/ hide rates are less than 1% across all Sport Buff events
The average engagement for Buffs per game is 50%+ of all Buffs seen by the user - and that number is climbing every 2 weeks as new features are released based on insights from audience behaviour. Direct user feedback shows Buffs "add to the experience" and consistently achieves 4.5/5 in user feedback.
Since going live five months ago, Sport Buff has covered global events and partners (FIFA, ESL, Fox Sports), semi-pro and local grassroots events (Hashtag United), social causes (Esports against knife crime) and streamer events.
Sport Buff is making the traditionally passive, linear sports experience interactive and engaging. Truly delivering Excellence in Engagement.
Objective: How we watch sport and our expectations of sports viewing are changing. 90% of all sports viewers are now using a smartphone while they engage with sport. Typically, they are engaging with friends, other fans, and/or viewing social media. Some access real-time data about the sporting event or search for stats. It has become embedded behaviour and sports broadcasters are still struggling with how best to leverage this new viewer behaviour.
Sport Buff's objective is providing a new sports viewing experience where fans engage with friends and other fans by competing against each other on 'Buffs' (challenges and transactions) demonstrating their skills and understanding of the game, directly over the broadcast video. Buffs appear on screen, with the live sports action, surfacing the most engaging and relevant content at the right time during live games. Buffs quiz viewers on the live sports events happening on screen.
Sport Buff operates over live sports, archive, highlights, magazine, and studio content - driving debate, informing editorial, and running passively alongside traditional linear TV programming. The Sport Buff experience drives greater viewer engagement and retention, increasing value and making moments for fans of all sports.
Strategy & Execution: Our first screen experience allows our partners to innovate their digital output, with no additional production resource requirement.
For the fan, engaging with Sport Buff is frictionless. They don't need to change their viewing behaviour and they watch the sport the same as normal - apart from they can now interact with sports video content. The Sport Buff platform is built as an SDK for seamless integration inside of any of our partner's platforms, be it mobile app, web app, OTT service, or on social media platforms like Twitch. Our technology works simultaneously across multiple platforms, is available in multiple languages and can serve different territories with unique content as required.
We offer incredible flexibility in the type of content we can reinvigorate. Sport Buff allows broadcasters to reimagine their archive, from premium classic sporting showpieces to simple interviews, from traditional highlights shows to tournament draws, every type of content can be enhanced by enabling active audience participation.
Results:
Sport Buff technology went live in mid 2020 - when there was no live sport globally - and proved immediate market fit gaining traction with both the next generation of sports fans and the broadcasters and rightsholders looking to engage their audiences.
Sport Buff has now served 10,000,000's of Buffs to millions of fans, empowering next generation experiences across multiple sports and esports, including football, soccer (from FIFA World Cup to Womens Soccer League semi-pro Hashtag United), Rugby (NRL w/ FOX Sports), Boxing and MMA, Racing (Horse, Motor, Drone), Esports (CSGO, Fortnite, F1, NBA2k, Madden, LOL, Dreamhack), Cricket and more.
Sport Buff is live and in use globally, fully localised with Buffs being served in English, Spanish, Italian, Greek, Portuguese, Brazilian Portuguese, German and more. New partnerships are lined up in Q2 2021 in Arabic, Japanese, Malay and Thai.
All of this from a fully customisable technology that can be deployed over live broadcast within minutes.
We're taking sports audience experience to the next level, and we're just getting started…
CREDITS
Founder & CEO
Sport Buff
Founder & President
Sport Buff
Co-Founder & CTO
Sport Buff
Co-Founder & VP
Sport Buff
BRANDS AT THE LIVE SERIES
CONTENT x SPORTS BETTING
Over two days, sports betting + media will converge to discuss the North American fan. Learn the insights and strategies needed to develop partnerships, create and monetize betting content, and drive critical revenue and engagement.
May 12-13, 2021 (Virtual)
TRANSFORMING THE NEXT DECADE
Hashtag Sports® is the leading platform for media and marketing professionals and the next generation of creative talent across the converging sports and entertainment industries.
From unparalleled experiences like our annual conference and the Hashtag Sports Awards presented with Budweiser to inspirational digital content and mission-driven initiatives, Hashtag Sports is the benchmark for fan engagement and the go-to resource for the development of a new sports and entertainment ecosystem powered by digital media, content, culture, purpose, and technology.