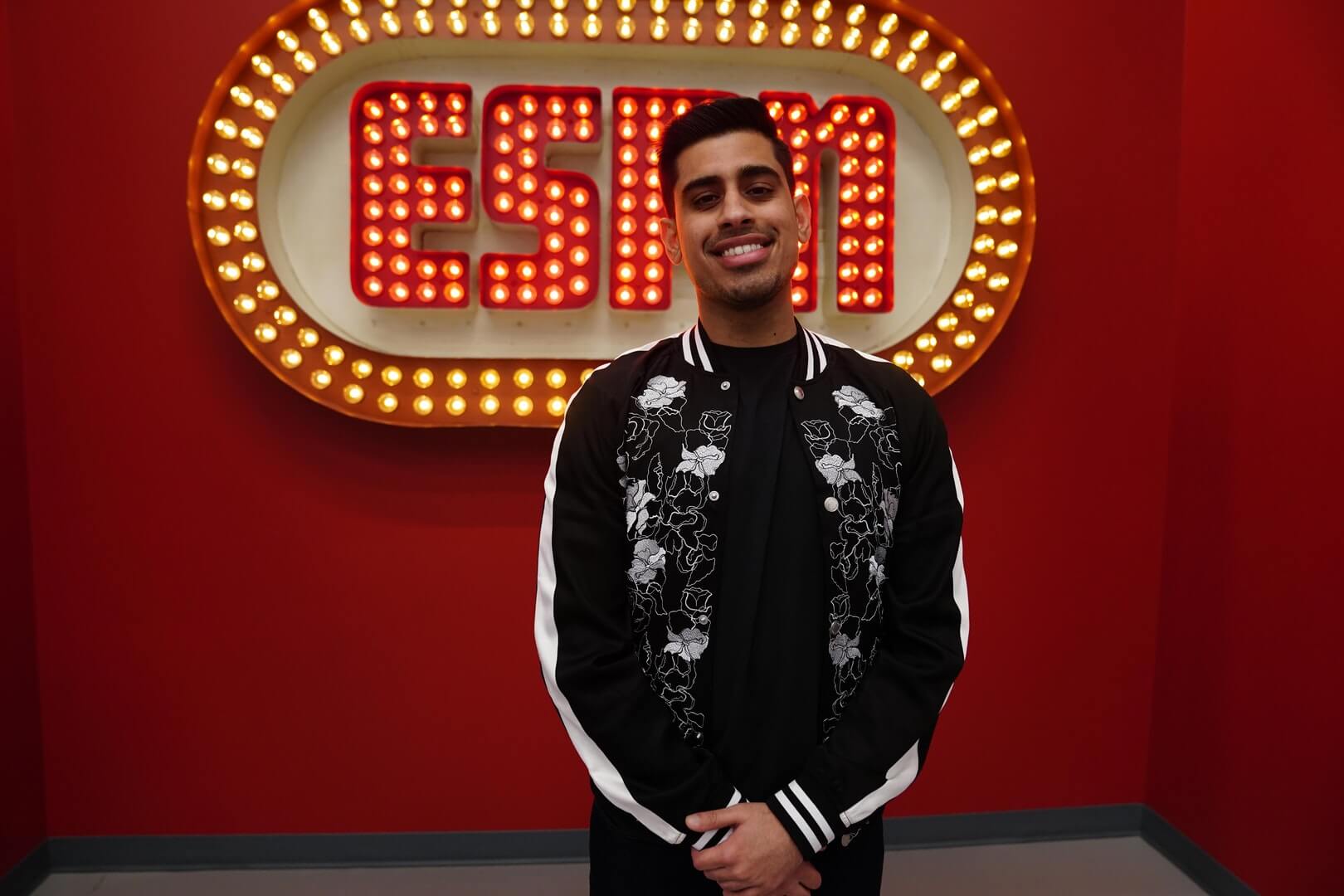 ABOUT THIS ENTRY
Omar Raja's impact and deep connection with social audiences added fuel to the growing increase in followers and engagement for SportsCenter on Instagram driven by the existing ESPN Social team.
How does this represent "Excellence in Engagement"?
ESPN Social's leadership position and its 115% YOY growth in total actions happened during an unprecedented year that included the absence of live sports – and by extension, the absence of sports highlights that fuels SportsCenter. It was an challenging time for everyone in the sports industry, but ESPN didn't skip a beat and rose to the occasion. The team rallied to continue covering the sports world and the latest breaking news while also keeping fans and the sports community engaged by leaning heavier into fun, user-generated content, serving as a place for fans to come together and fill the sports void until live sports returned. It continues to strike a balance of both types of content, which has benefited the account to its growing and industry-leading success.
Objective: For the past three years, and with the full support of its new president (now Chairman, ESPN and Sports Content) Jimmy Pitaro, ESPN deepened its investment in digital and social content to support its audience expansion priority, specifically in reaching more followers and growing engagement with younger and more diverse fans. Bringing House of Highlights founder Omar Raja's influence to SC Instgram account was a core part of this strategy. The ESPN Social team has also invested in resources to keep up with the ever-changing social algorithms to study content trends and metrics and monitor content performance to grow reach and engagement with these audiences year-round.
Strategy & Execution: SportsCenter on Instagram is an extension of ESPN's flagship TV show that serves fans and the sports community with fun and engaging content that entertains, informs and connects with younger audiences in a way that reflects how they consume sports today. Much like Dan Patrick, Keith Olbermann, Stuart Scott, Scott Van Pelt and other personalities that drew audiences to the original SportsCenter, Omar Raja joined ESPN in 2020 to do just that for SC on IG, injecting his own voice and personality when he took over the account.
Results:
In the first three weeks of 2020, total video views jumped to 400M (+65% YOY) and engagement per post increased 30%. By the end of the year, the account grew to 20M followers (up +35%) and attracted industry-leading engagement of 1.76B total actions (+115%) and 373K actions per post (up +75%). The account also had more than 40 posts garnering over 1M social engagements apiece, including its most popular Instagram post of 2020, Jay Williams on Kobe (1.97M social engagements, 8.3M video views). Before 2020, the account didn't have a single post that achieved that threshold. SC on IG also helped drive ESPN to become the No. 1 sports media publisher for engagement with 4.2B total actions across Facebook, Twitter and Instagram (source: Shareablee), the highest among all sports publishers in 2020 (+64%).
Beyond the numbers behind this growth, SC on IG has attracted the attention and praise from the biggest athletes and celebrities, including LeBron, The Rock, Trae Young, D-Wade, Christian Pulisic, Steph Curry, Justin Bieber, Shaq, Joe Budden and more. The account has also served as a platform for cultural crossovers, including the intersection of sports and music.
Jay-Will
Richard Jefferson's interview series featured guests like Saweetie
PRODUCTION
CREDITS
Talent/Host
ESPN
Digital Video/Social Producer
ESPN
Social Media Specialist
ESPN
Project-Digital Video/Social Producer
ESPN
Digital Video/Social Producer
ESPN
BRANDS AT THE LIVE SERIES
CONTENT x SPORTS BETTING
Over two days, sports betting + media will converge to discuss the North American fan. Learn the insights and strategies needed to develop partnerships, create and monetize betting content, and drive critical revenue and engagement.
May 12-13, 2021 (Virtual)
TRANSFORMING THE NEXT DECADE
Hashtag Sports® is the leading platform for media and marketing professionals and the next generation of creative talent across the converging sports and entertainment industries.
From unparalleled experiences like our annual conference and the Hashtag Sports Awards presented with Budweiser to inspirational digital content and mission-driven initiatives, Hashtag Sports is the benchmark for fan engagement and the go-to resource for the development of a new sports and entertainment ecosystem powered by digital media, content, culture, purpose, and technology.