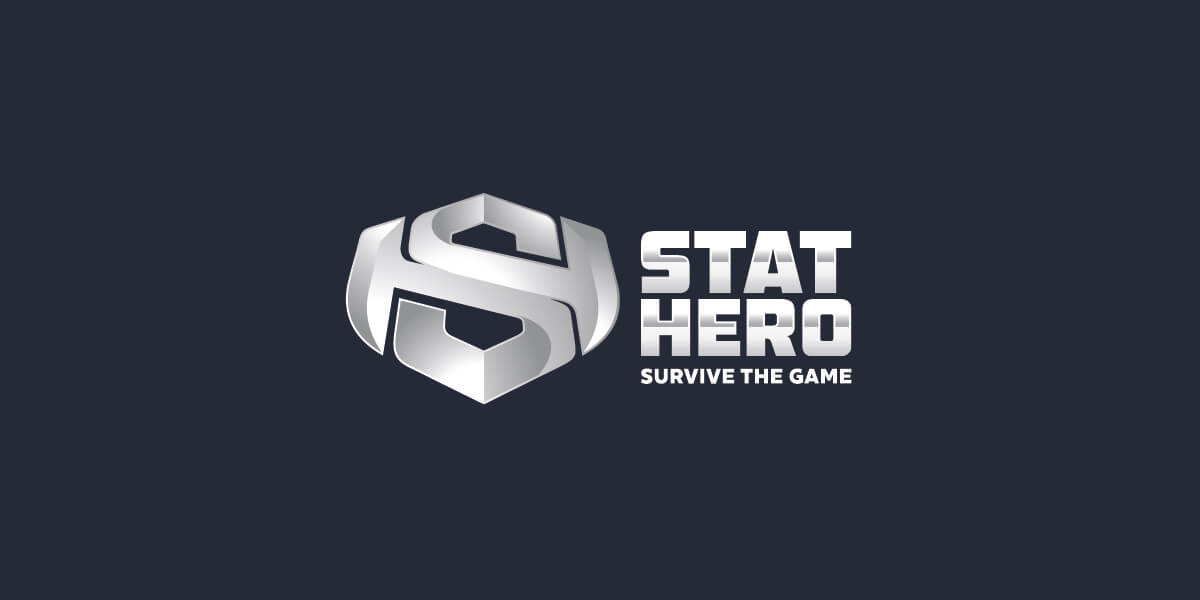 ABOUT THIS ENTRY
Combining the best of daily fantasy sports and survivor pools, STATHERO is a first of its kind fantasy sports platform. Competing in fantasy survivor contests across a variety of professional sports, our players only competition is STATHERO itself, not the other players in a contest.
How does this represent "Excellence in Engagement"?
StatHero demonstrates excellence in engagement because it has placed accessibility and user experience at the forefront of its priority list. StatHero is one of the only platforms that allows users of all skill levels to engage with and succeed in a DFS game, and provides all users with a fun, rewarding experience.
Easy winning was surely a priority for us, but an easy user experience was just as important to us, exemplified in our sleek, user-friendly app that has real time player adjustments from our integrated player platform infrastructure.
StatHero's management is also our customer support team, allowing for instant feedback and quick agile adjustments to the platform. Our development team is spread across the globe, providing 24/7 coverage, keeping content fresh, conducting user acceptance testing, and creating new releases.


Objective:
Innovation: Since the launch of StatHero's mobile app in August of 2019, its users have been exposed to cutting edge technology, providing them with a unique and simplified DFS experience that brings fun and winning back to the forefront of Daily Fantasy.
User experience: To attract as many users as possible, StatHero deploys a highly engaging, entertaining, and fair game format wherein users don't have to spend hours researching to compete against thousands of optimized lineups to win.
Accessibility: We wanted to make DFS more accessible and provide users at every skill level more opportunities to win, not just the 1% that statistically wins traditional DFS. That's why our gameplay caters to both the novice and the skilled players alike on a ADA compliant mobile enabled platform.
Strategy & Execution:
StatHero brought to market TWO first-of-its-kind DFS game play, including the first ever DFS Sportsbook called "Rivals," that blends skill-based DFS lineup creation with the simplicity of making a sports wager. It levels the playing field for players who have yearned for an opportunity to control their own fate.
The Rivals format allows users to play 1-on-1 against house lineups created by StatHero's proprietary algorithms and payout structure.
The format puts players back in control. They choose the rival lineup they wish to compete against, they create a line-up to beat StatHero, they choose their stakes.
StatHero removes the need to spend hours researching lineups, with a structure mimicking a true sportsbook with no edits, time stamps, and dynamic odds. StatHero posts their lineups in advance for players to compete against. Lineups are dynamic and update in real time based on the latest player status and news.
If a user's line-up beats StatHero's, they win. The prize goes directly to the winner and is not split amongst a group. The player knows what's at stake and they get instant gratification. Simple. Fun. Fair.
Results:
StatHero set a novice goal of user acquisition but it has quickly surpassed that target, growing into the tens of thousands of users. We receive hundreds of new users weekly, driven primarily from our word-of-mouth recommendations from some of the fantasy world's most credible influencers.
In four weeks of testing, Rivals has organically grown 300%, has a 90%-plus week-to-week retention rate, and users are spending four times the industry average.
PRODUCTION
CREDITS
Founder & CEO
StatHero
Head of Marketing and Partnerships
StatHero
BRANDS AT THE LIVE SERIES
CONTENT x SPORTS BETTING
Over two days, sports betting + media will converge to discuss the North American fan. Learn the insights and strategies needed to develop partnerships, create and monetize betting content, and drive critical revenue and engagement.
May 12-13, 2021 (Virtual)
TRANSFORMING THE NEXT DECADE
Hashtag Sports® is the leading platform for media and marketing professionals and the next generation of creative talent across the converging sports and entertainment industries.
From unparalleled experiences like our annual conference and the Hashtag Sports Awards presented with Budweiser to inspirational digital content and mission-driven initiatives, Hashtag Sports is the benchmark for fan engagement and the go-to resource for the development of a new sports and entertainment ecosystem powered by digital media, content, culture, purpose, and technology.