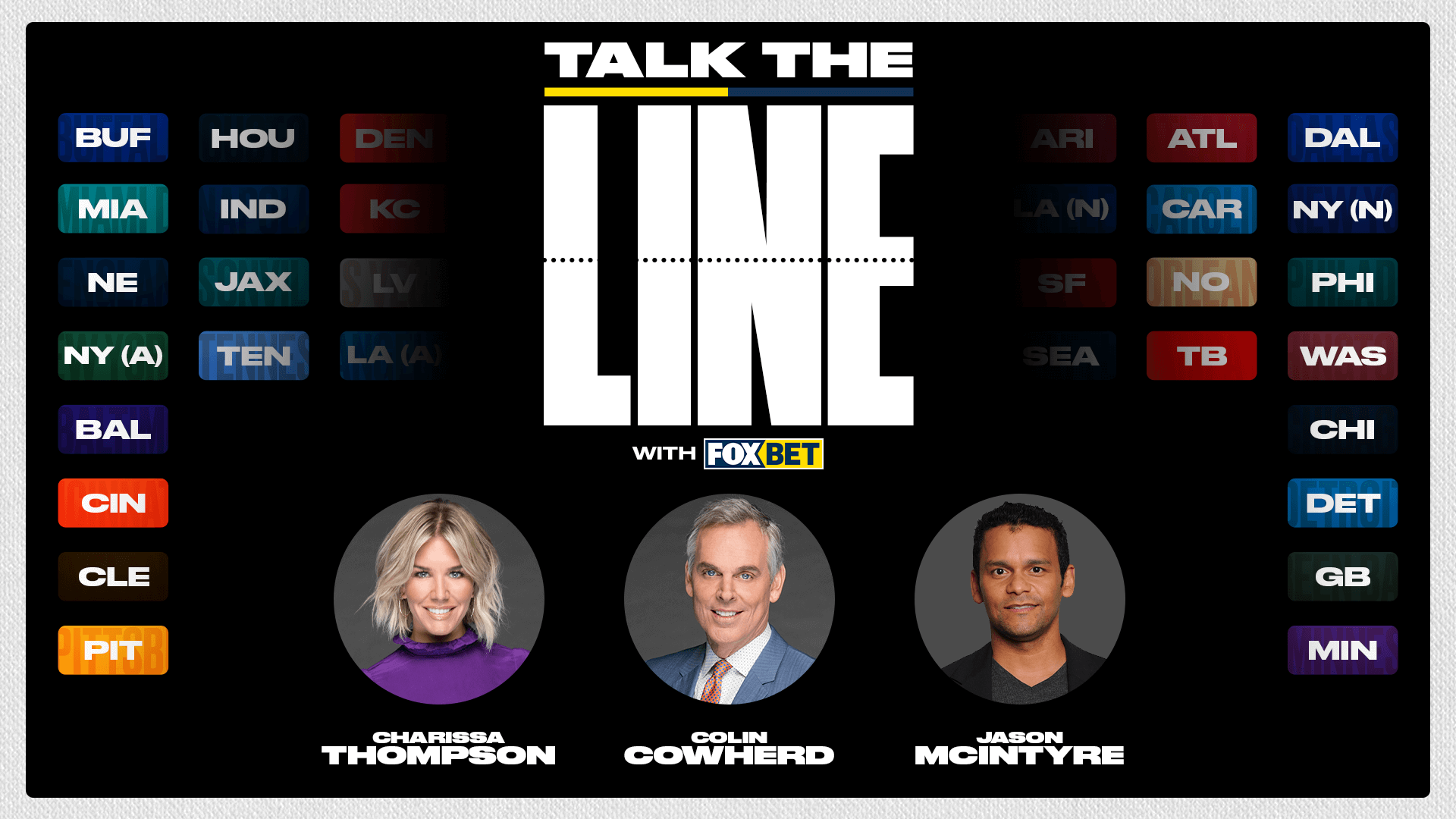 ABOUT THIS ENTRY
"Talk the Line with FOX Bet" is a three-times-per-week live stream mixing sports wagering, fan involvement and a little bit of fun, helping grow the average American sports fan into a more knowledgeable, resourceful and savvy sports bettor.
How does this represent "Excellence in Engagement"?
FOX Sports recognizes that sports betting and gambling is more fun when you're in a group. Fans can celebrate each other's wins and commiserate over each other's losses. A "Talk the Line with FOX Bet" Facebook group was created so fans could send in their questions during the week as well as their favorite bets. The Sunday "Q&A" hour allowed fans the chance to engage directly with FOX Sports' experts by submitting questions via Facebook, Instagram and Twitter.
The intention behind the Sunday "Q&A" show was for fans to view the on-air personalities as accessible experts. The format allowed McIntyre, Schwartz and Perlman to develop a genuine trust with fans, arming them with the information they needed to make informed decisions, help them win and ultimately be smarter about the game of football.
Objective: FOX Sports' partnership with FOX Bet allows the network the opportunity to turn an audience that loves sports into an audience that also makes legal sports betting part of his or her own sports consumption habits. FOX Sports' investment in sports wagering continued to grow with the launch of "Talk the Line with FOX Bet."
Strategy & Execution: To reach an audience who was not yet a regular sports better but could become one in the future, the producers of "Talk the Line with FOX Bet" approached the production as an "experience," rather than a "show."
The program played a pivotal role in FOX Sports' coverage of the biggest sporting event of the year, Super Bowl LV. The crew kicked off the network's watch party with pre-game analysis and returned at halftime, helping viewers get an edge on the big game. With 5.4 million live views across platforms, the Super Bowl LV Watch Party was the best live performance ever for a FOX Sports Watch Party.
A Week 8 special helped fans prepare for the second half of the NFL season, and the Q&A show the night before the CFP National Championship delivered much sought-after insight into the biggest night in college football.
With a total of 55 shows throughout the 2020-21 football season, "Talk the Line with FOX Bet" garnered 3.75M views on social alone in just in its live windows (not including VOD).
Results:
Monday's line reveal shows, featuring Colin Cowherd, Charissa Thompson and Jason McIntyre, totaled 2 million views across 20 shows. Thursday's line movement and picks shows featuring Jason McIntyre and Geoff Schwartz (with Sara Perlman later in the season), drew 800K views across 19 shows. And lastly, Sunday's Q&A shows totaled 770K views across 12 shows.
"Talk the Line with FOX Bet" also increased traffic to the FOX Bet website and resulted in more downloads of the FOX Super 6 app.
PRODUCTION
CREDITS
Eric Shanks
CEO
Fox Sports
President, National Networks
FOX Sports
EVP, Digital,
FOX Sports
Host
Fox Sports
Director, Short-Form Digital
FOX Sports
Director, Social, FOX Sports
Director, Digital Talent Productions & Storytelling
FOX Sports
Sr Director, Video, FOX Sports
Sr. Manager, Digital Editorial
FOX Sports
Senior Associate Producer, Digital Content
FOX Sports
Associate Manager, Digital Production
FOX Sports
Senior Manager, Technical Operations
FOX Sports
Associate Digital Producer
FOX Sports
Digital Editorial Designer
FOX Sports
Senior Social Media Designer
FOX Sports
BRANDS AT THE LIVE SERIES
CONTENT x SPORTS BETTING
Over two days, sports betting + media will converge to discuss the North American fan. Learn the insights and strategies needed to develop partnerships, create and monetize betting content, and drive critical revenue and engagement.
May 12-13, 2021 (Virtual)
TRANSFORMING THE NEXT DECADE
Hashtag Sports® is the leading platform for media and marketing professionals and the next generation of creative talent across the converging sports and entertainment industries.
From unparalleled experiences like our annual conference and the Hashtag Sports Awards presented with Budweiser to inspirational digital content and mission-driven initiatives, Hashtag Sports is the benchmark for fan engagement and the go-to resource for the development of a new sports and entertainment ecosystem powered by digital media, content, culture, purpose, and technology.