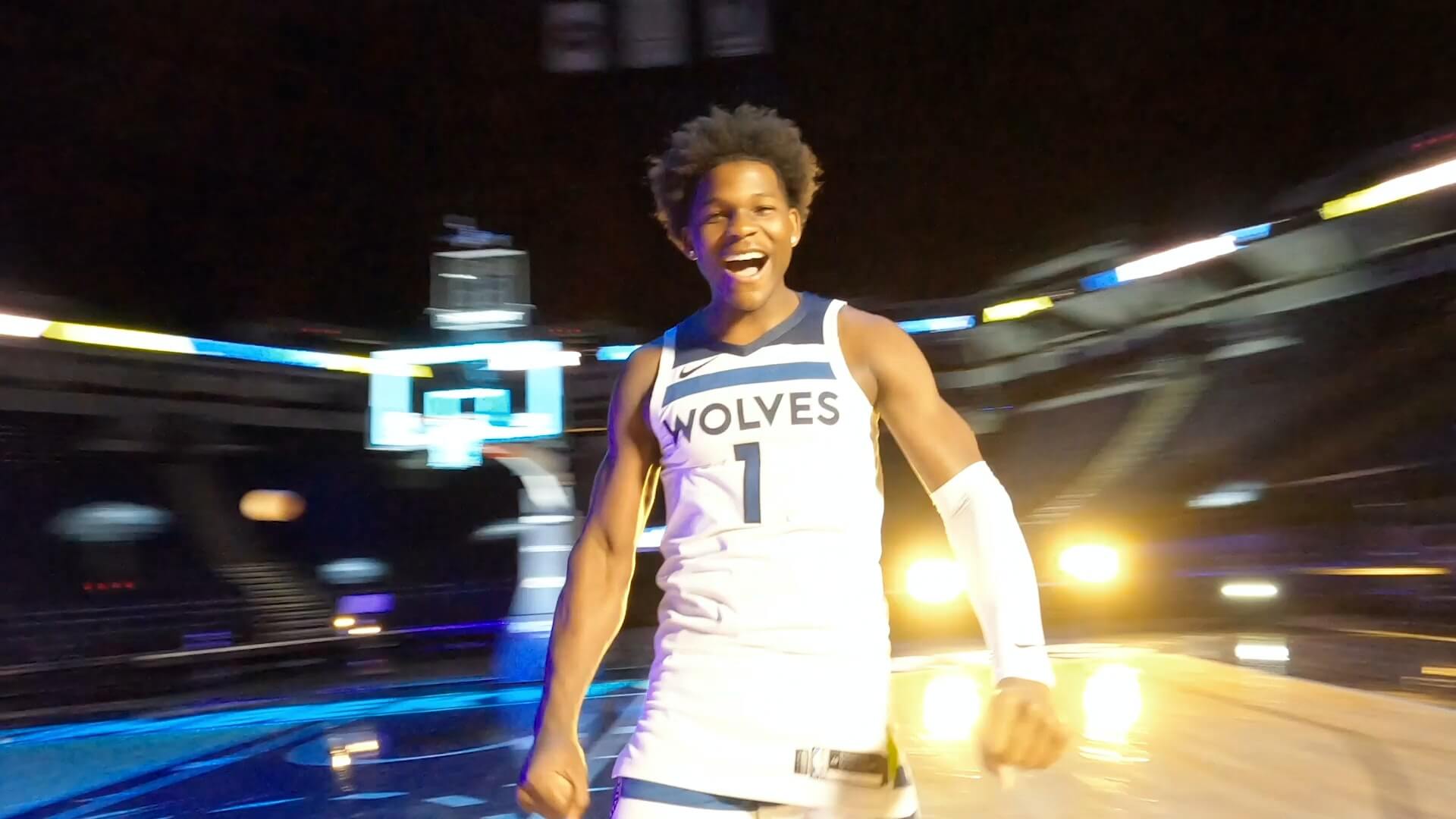 ABOUT THIS ENTRY
In the time leading up to the Season Opener, we created a robust content plan culminating in the reveal of a First-Person View (FPV) drone video exactly 24 hours from tipoff.
How does this represent "Excellence in Engagement"?
The video broke every record for engagement across Timberwolves social platforms, including but not limited to: most-viewed Twitter video to date, highest monetization on video in Twitter history, and most impressions on any post in history.
Objective: 24 hours from tipping off the 2020-21 Minnesota Timberwolves season, we sought to bring viewers a one-of-a-kind perspective into Target Center, and in turn, build excitement around our 2021 team.
Strategy & Execution: 11 months removed from the Timberwolves' previous regular season game, we wanted fans across the globe to get a glimpse of the environment within Target Center heading into Game 1.
Our Content team contacted an FPV drone pilot to provide fans who were yearning for a return to Target Center unparalleled access into the venue from an innovative viewpoint that had never been seen within the sports world.
Results:
The reception from Timberwolves fans, and sports fans alike, was incredible.
Within 24 hours, the video received over 5 million unique views across team social platforms.
In total, the FPV video posts garnered 7,912,210 Impressions and 356,769 engagements.
Most notably, the video generated over $150,000 in revenue for the organization through Twitter's monetization program.
PRODUCTION
Minnesota Timberwolves & Lynx
CREDITS
Drone Pilot
Rally Studios
Director
Mogo Media
Executive Producer - Digital Content
Minnesota Timberwolves & Lynx
Director of Digital Production, Minnesota Timberwolves & Lynx
Motion Graphics Manager, Minnesota Timberwolves & Lynx
Senior Motion Graphics Animator, Minnesota Timberwolves & Lynx
Director of Digital Content Minnesota Timberwolves & Lynx
Social Media Manager, Minnesota Timberwolves & Lynx
Digital Content & Graphic Design Coordinator, Minnesota Timberwolves & Lynx
Videographer, Minnesota Timberwolves & Lynx
BRANDS AT THE LIVE SERIES
CONTENT x SPORTS BETTING
Over two days, sports betting + media will converge to discuss the North American fan. Learn the insights and strategies needed to develop partnerships, create and monetize betting content, and drive critical revenue and engagement.
May 12-13, 2021 (Virtual)
TRANSFORMING THE NEXT DECADE
Hashtag Sports® is the leading platform for media and marketing professionals and the next generation of creative talent across the converging sports and entertainment industries.
From unparalleled experiences like our annual conference and the Hashtag Sports Awards presented with Budweiser to inspirational digital content and mission-driven initiatives, Hashtag Sports is the benchmark for fan engagement and the go-to resource for the development of a new sports and entertainment ecosystem powered by digital media, content, culture, purpose, and technology.