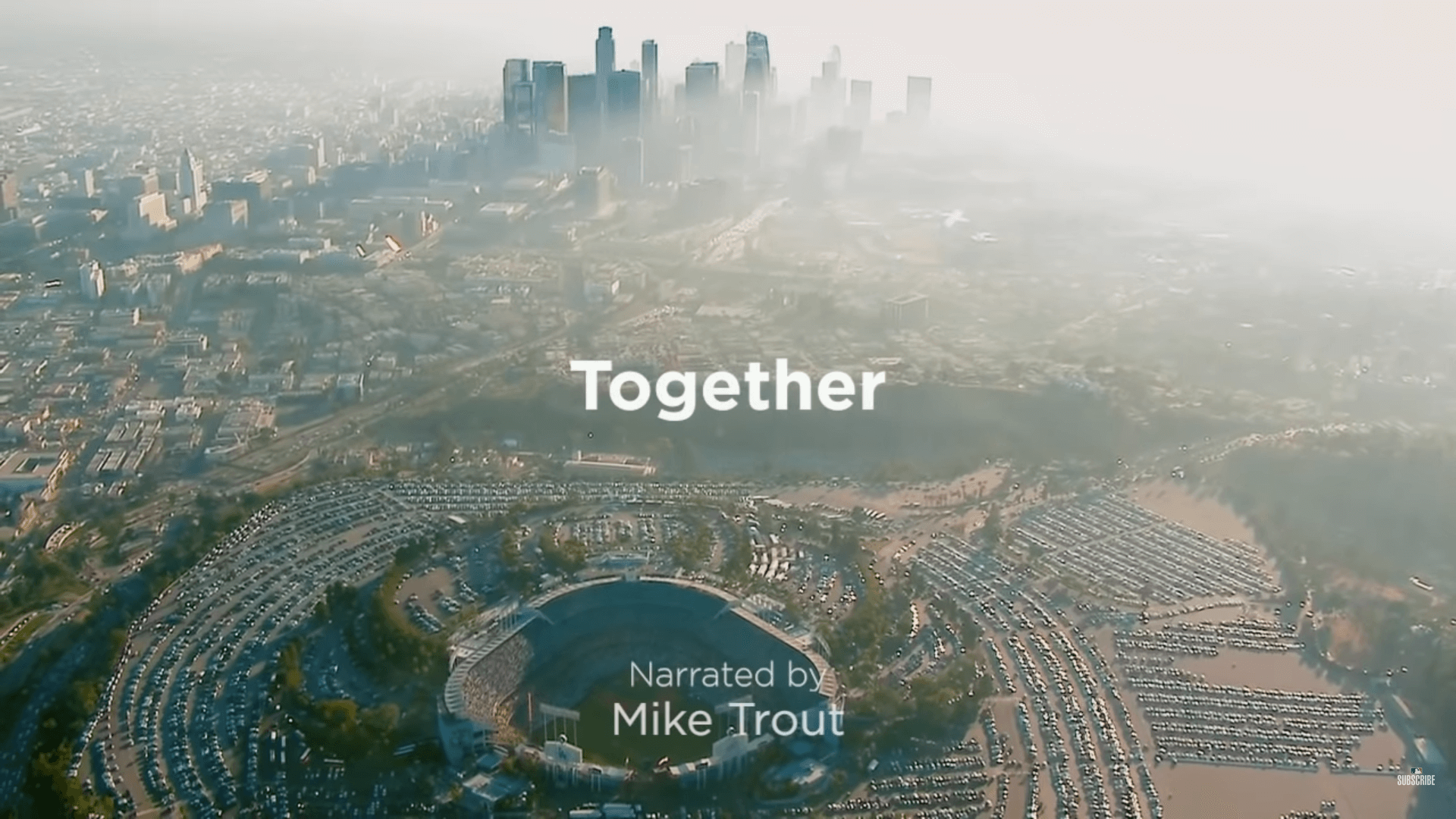 ABOUT THIS ENTRY
MLB's moving Opening Day campaign kept fans "together" at a time when many felt alone without their favorite day, team and game.
How does this represent "Excellence in Engagement"?
This content piece was shared across social platforms and hit target growth audiences for our organization. It's a great example of how much traction a piece can get when it's centered around a common theme and portrayed from one of the biggest names in sports.
Objective: Our 2020 Opening Day was originally scheduled for late March and as people adjusted to quarantine life, they also had baseball stripped away just as it was about to begin. Since this was just days after the major national outbreak, this was one of the first brand/Covid spots and we wanted to make something that captured the spirit shown by our fans and how we could all be together on what would have been Opening Day.
Strategy & Execution: Since we had only 9 days to pull this together we had to rely on footage from previous Opening Days and other special moments as well as UGC footage from fans quarantining and also clips sent in by players showing that we were all truly in this quarantine together. Cementing his role as one of the faces of MLB, Mike Trout agreed to do the VO and spoke for everyone when he provided a sense of optimism with true reflection of the seriousness of the situation.
Results:
BRANDS AT THE LIVE SERIES
CONTENT x SPORTS BETTING
Over two days, sports betting + media will converge to discuss the North American fan. Learn the insights and strategies needed to develop partnerships, create and monetize betting content, and drive critical revenue and engagement.
May 12-13, 2021 (Virtual)
TRANSFORMING THE NEXT DECADE
Hashtag Sports® is the leading platform for media and marketing professionals and the next generation of creative talent across the converging sports and entertainment industries.
From unparalleled experiences like our annual conference and the Hashtag Sports Awards presented with Budweiser to inspirational digital content and mission-driven initiatives, Hashtag Sports is the benchmark for fan engagement and the go-to resource for the development of a new sports and entertainment ecosystem powered by digital media, content, culture, purpose, and technology.