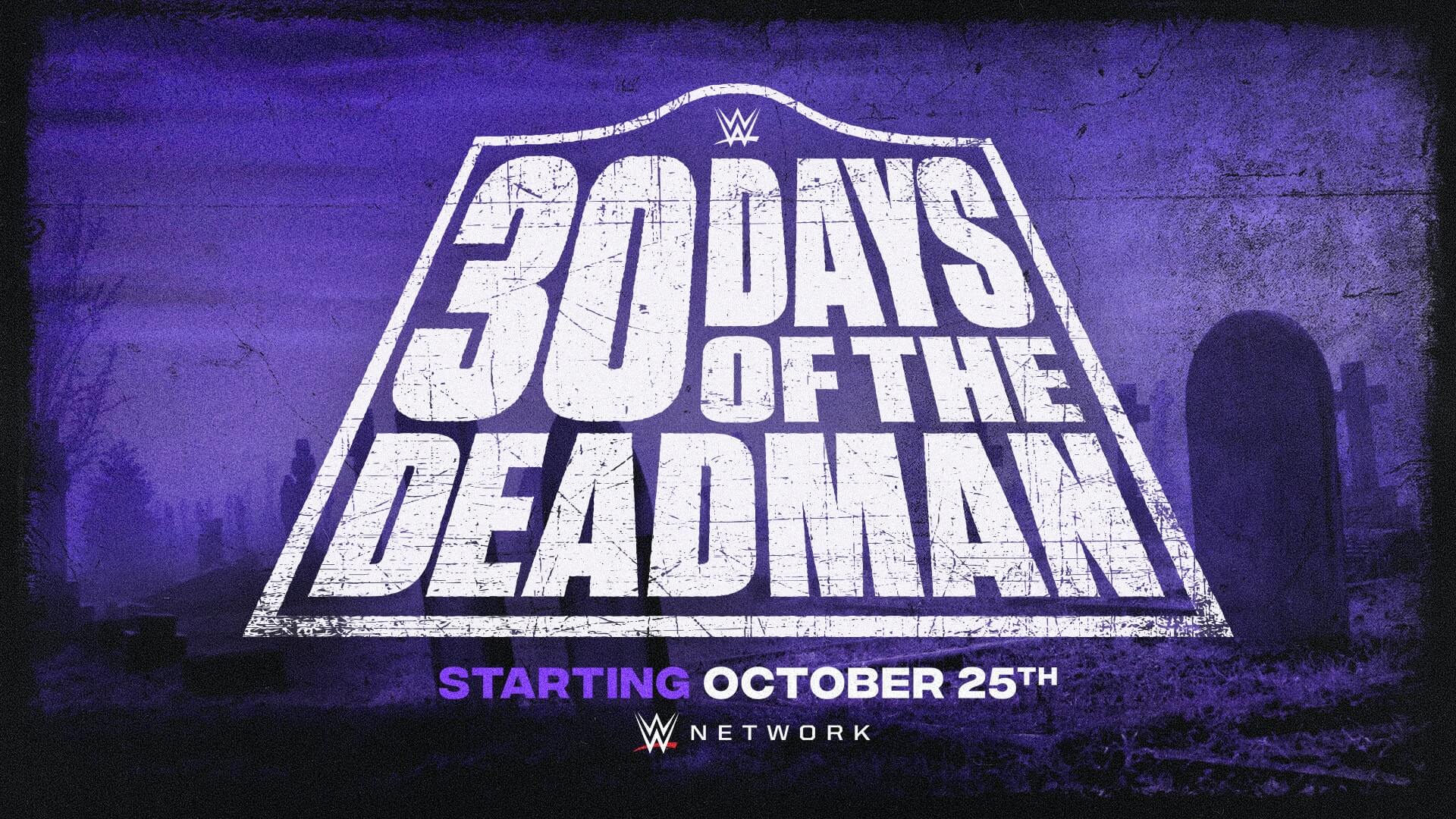 ABOUT THIS ENTRY
To celebrate 30 years after The Undertaker's debut, WWE's digital team coordinated a daily slate of content and worked with our road producers to complement our historical content with original videos featuring our top modern stars and even The Undertaker himself.
How does this represent "Excellence in Engagement"?
WWE's team of digital, social and video producers collaborated to ensure that our fans found new and engaging Undertaker content that was optimized for their platform.
All their efforts paid off when the WWE Universe was granted unprecedented access to The Undertaker in "30 Day of The Deadman," an intimate and captivating look at Mark Calaway's life and career in and out of the WWE ring.
Objective: The Undertaker is one of the most legendary characters and performers in WWE history, who made his debut 30 years ago and has been a cornerstone of WWE programming ever sense. For his 30th anniversary, WWE celebrated The Undertaker by providing unique content across all of our digital and social media platforms, anchored by five in-depth documentary productions on our streaming service, WWE Network.
Strategy & Execution:
Our WWE Network team produced five features celebrating various facets of The Undertaker's career and impact: "Untold: The Phenom and The Legend Killer," "Meeting The Undertaker," "The Mortician: The Story of Paul Bearer," "Steve Austin's Broken Skull Sessions: One More Round with The Undertaker" and "Brothers of Destruction."
An original photo shoot featuring our current and most popular WWE Superstars dressed in attire inspired by different eras of The Undertaker's career captured our fans' imagination across multiple platforms.
An Undertaker TikTok challenge engaged our fans as well as our talent in mimicking a signature Undertaker pose and catchphrase.
On Instagram and Snapchat, WWE offered unique Undertaker lenses to allow our fans to become The Deadman and celebrate his various personas.
Daily videos on YouTube, Instagram, Facebook, Twitter and TikTok allowed our fans to relive classic Undertaker moments each day of the activation.
A social media voting tournament allowed our fans to choose which bout would go down in history as the greatest Undertaker match of all time.


Results:
On YouTube, our 30 Days of The Undertaker videos account for more than 1.5 million hours watched.

Our 30 Days of The Deadman campaign garnered 647.7 million impressions across our Facebook, Twitter and Instagram channels, which is 121.7 million higher than average.

On Facebook, Undertaker clips accumulated 131.6 one-minute video views during the campaign, garnering a 182 percent increase from the previous period (beginning of October).

On Snapchat, our Undertaker-themed WWE Top 10 episode received more than 9 million views, and time viewed on this episode doubled compared to our series average.
BRANDS AT THE LIVE SERIES
CONTENT x SPORTS BETTING
Over two days, sports betting + media will converge to discuss the North American fan. Learn the insights and strategies needed to develop partnerships, create and monetize betting content, and drive critical revenue and engagement.
May 12-13, 2021 (Virtual)
TRANSFORMING THE NEXT DECADE
Hashtag Sports® is the leading platform for media and marketing professionals and the next generation of creative talent across the converging sports and entertainment industries.
From unparalleled experiences like our annual conference and the Hashtag Sports Awards presented with Budweiser to inspirational digital content and mission-driven initiatives, Hashtag Sports is the benchmark for fan engagement and the go-to resource for the development of a new sports and entertainment ecosystem powered by digital media, content, culture, purpose, and technology.