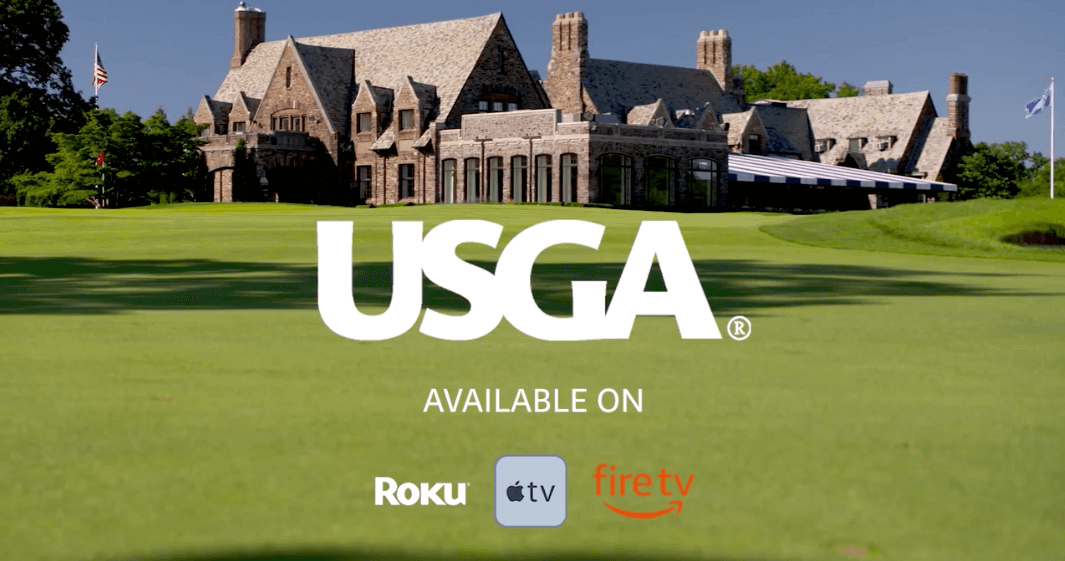 ABOUT THIS ENTRY
Based on fan feedback, USGA set out to make every final round telecast of the U.S. Open that available in their library available for viewing.
How does this represent "Excellence in Engagement"?
When it comes to apps that focus on connected TV devices, the U.S. Open is now the first of golf's four major championships to have a dedicated streaming app that allows the user to access a definitive library of final-round telecasts. This speaks to the increasing expectation that a fan of a particular golf event will be able to look back on a memorable telecast whenever they want to, and that the respective sports property will be expected to deliver on that.


Objective: With the launch of the USGA streaming app in 2019, as an organization we were looking to reach golf fans in a way we never have before. Early on, we discovered that the connected TV app, available on Roku, Apple TV and Amazon Fire TV, was averaging longer view times than any of our other digital platforms, and some of the feedback we got from viewers was that our archive of classic telecasts was underutilized. We set out to make every final round telecast of the U.S. Open that we have in our library available for viewing. As a result, as of late August, we now have every final round since 1970 available for viewing, plus several previous to that. 2020 was added in the fall. It gives the app a unique, foundational feature that can't be found anywhere else, and it also provides evergreen programming, which has been critical during the pandemic.


Strategy & Execution:
We started to think about doing this right after the pandemic hit. Knowing, at that point, that there were no live sports at all, there was going to be an appetite for archival content. And as we started to learn more about what success would mean for the USGA streaming app, which had just launched in April, 2019, we knew it was going to be very important for us to have evergreen programming that fans knew they could come back for over and over, that wasn't dependent on our championship schedule, since highlights and other championship content could be found on many of our owned platforms, and we only have televised championships several weeks per year. With the modern sports fan being conditioned more and more to be able to find a deep of programming on demand, this fit right into the current landscape.
Results:
We have seen tremendous buy-in from our audience since the complete library was published. Since October 1, 44% of all minutes viewed on the USGA Streaming app have been final-round telecasts, with an average view duration of 74 minutes. The U.S. Open library (along with the U.S. Women's Open final rounds library, which is slated to be completed in early Q2 of 2021) is the bedrock of what makes this product impactful 24/7/365.
PRODUCTION
United States Golf Association
CREDITS
Senior Manager, Digital Media
United States Golf Association
Associate Manager, Digital Media
United States Golf Association
Film & Video Archivist
United States Golf Association
Long-Term Digital Media Specialist
United States Golf Association
Product Manager, Digital Media
United States Golf Association
Senior Director, Digital Media and Ticketing
United States Golf Association
Chief Commercial Officer
United States Golf Association
Manager, Commercial Intelligence
United States Golf Association
BRANDS AT THE LIVE SERIES
CONTENT x SPORTS BETTING
Over two days, sports betting + media will converge to discuss the North American fan. Learn the insights and strategies needed to develop partnerships, create and monetize betting content, and drive critical revenue and engagement.
May 12-13, 2021 (Virtual)
TRANSFORMING THE NEXT DECADE
Hashtag Sports® is the leading platform for media and marketing professionals and the next generation of creative talent across the converging sports and entertainment industries.
From unparalleled experiences like our annual conference and the Hashtag Sports Awards presented with Budweiser to inspirational digital content and mission-driven initiatives, Hashtag Sports is the benchmark for fan engagement and the go-to resource for the development of a new sports and entertainment ecosystem powered by digital media, content, culture, purpose, and technology.