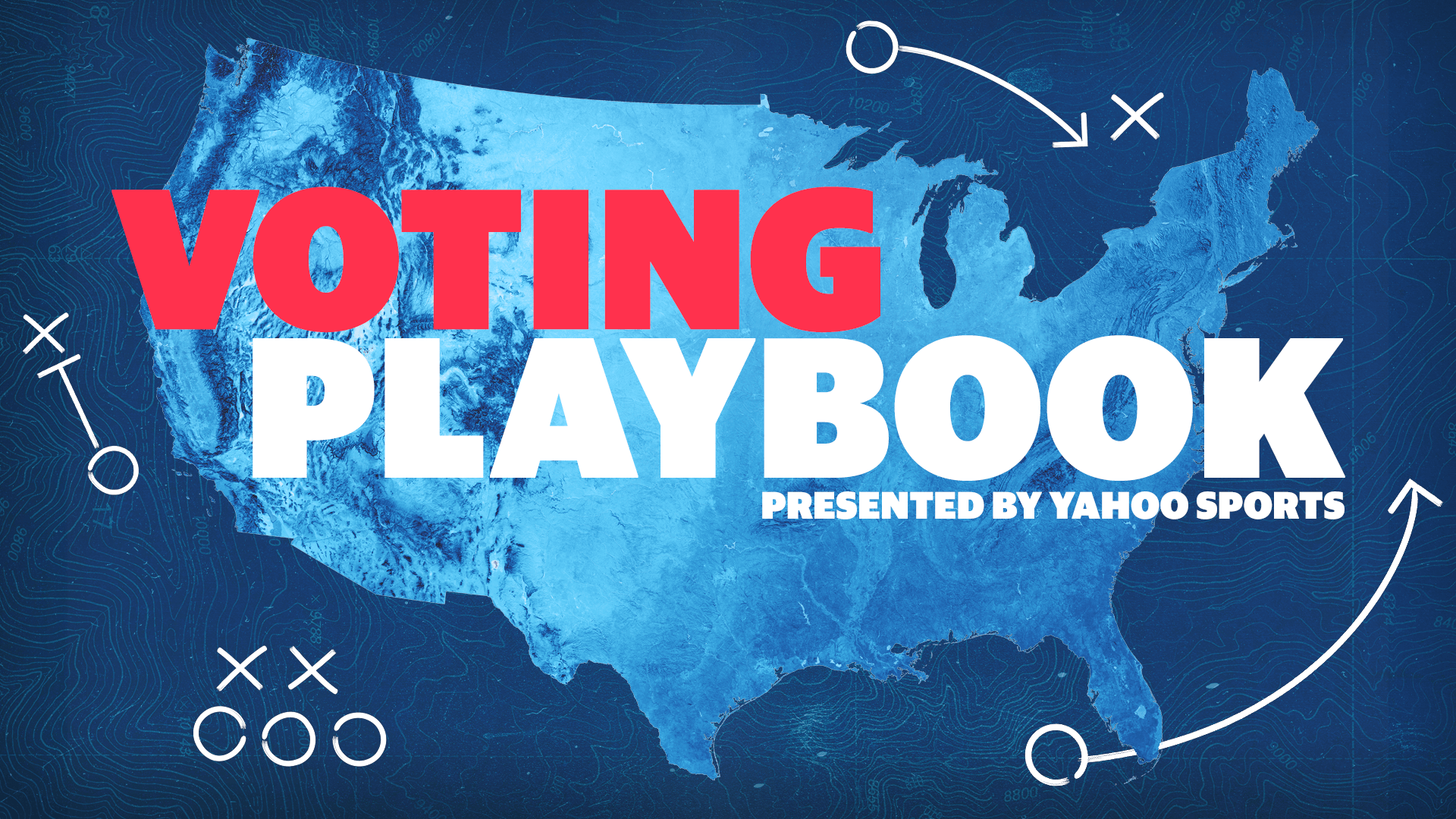 ABOUT THIS ENTRY
Multiple teams across Yahoo Sports (video, social media, graphics, product, engineering) converged to create an interactive product designed to help people vote.
How does this represent "Excellence in Engagement"?
Despite this being consistent with a trend over the past few years, reduced tv ratings across the sports landscape in 2020 gave rise to the theory that perhaps the resurgence of the "athlete activist" was a turn-off for sports fans. Although Voting Playbook was a non-partisan venture in that the project did not instruct viewers to vote for specific candidates, surely the project could be viewed as "political." And if that's the case, the user interaction is a good indication that sports fans don't have a problem mixing sports and politics. This disproves the "shut up and dribble" notion held by some in the media landscape, and indicates that perhaps we should continue exploring the relationship between athletes and politics.
Objective: Blending novelty and utility to provide an entertaining product used to drive voter participation among the Yahoo Sports audience. Voting is quite complex and confusing in several states and counties across the country, so Voting Playbook also aimed to offer clarity and simplification of the process.
Strategy & Execution: Boldly refute the "stick to sports"/"shut up and dribble" narratives by embracing the fact that sport is a microcosm of society and thus meeting the cultural moment of the 2020 General Election. We wanted the project to signal to users that Yahoo Sports understands the role of sports in our society and is a strong platform for athletes to share their opinions and values. We also wanted users to trust us as a legitimate source of factual and useful information.
We worked with our talent booking agency to pitch the idea to hundreds of athletes across the country. We used a pilot episode in our pitch, along with the promise of a social media campaign/toolkit and exposure across multiple Yahoo/Verizon Media properties. Those promises were kept as we delivered unique social toolkits to each of the 46 participating sports figures (46 hosts fronted 51 videos).
Results:
Voting Playbook videos were streamed 4M times, but what was more important to us is the engagement on the landing page/interactive map. We were pleased with the landing page's engagement rate (16% of users who landed on the map clicked around on the page) especially when we measured the number of clicks on the state-specific links, which helped users accomplish the various stages of the voting process depicted in each video. 68% of users who clicked on one of those button links clicked on more than one. While we can't possibly know if these users did register, request an absentee ballot, track their ballot, volunteer at the polls or utilize our information on accessible voting, we look at clicks on those links as likely signs of success for engagement in our democratic process. Social media reach had a 92% positive sentiment (which is unheard of, in our experience) and our potential impressions were 76.2M across Instagram and Twitter. The vast majority of the athletes who participated in the project (which were selected with the intention of reflecting the gender, race/ethnic, orientation, physical ability, etc. of the nation) enthusiastically shared the project on their social media platforms multiple times.
PRODUCTION
Yahoo Sports, Yahoo, Verizon Media
CREDITS
Audience Development and Co-creator Voting Playbook
Yahoo Sports
Video Producer and Co-creator Voting Playbook
Yahoo Sports
VP and Head of Content Yahoo Sports
Yahoo Sports
Creative Director
Yahoo Sports
Talent Booker
Global Sports and Entertainment
Talent Booker
Global Sports and Entertainment
Audience Development Lead
Yahoo
Media Development Manager
Yahoo Sports
Video Editor
Yahoo Sports
Video Editor
Yahoo Sports
Manager of Content Operations
Yahoo Sports
Head of Video
Yahoo Sports
Executive Producer
Yahoo Sports
Engineering Director
Yahoo Sports
Software Development Engineer
Yahoo Sports
Principal Product Manager
Yahoo Sports
Design Associate
Yahoo Sports
Director of Product Management
Verizon Media
Search Editor
Yahoo
Editor in Chief
Yahoo Sports
Head of Content and Programming
Yahoo
Carlos La Roche
Video Editor
Yahoo Sports
Rob Page
Video Editor
Yahoo Sports
Video Editor/Graphic Animation
Yahoo Sports
BRANDS AT THE LIVE SERIES
CONTENT x SPORTS BETTING
Over two days, sports betting + media will converge to discuss the North American fan. Learn the insights and strategies needed to develop partnerships, create and monetize betting content, and drive critical revenue and engagement.
May 12-13, 2021 (Virtual)
TRANSFORMING THE NEXT DECADE
Hashtag Sports® is the leading platform for media and marketing professionals and the next generation of creative talent across the converging sports and entertainment industries.
From unparalleled experiences like our annual conference and the Hashtag Sports Awards presented with Budweiser to inspirational digital content and mission-driven initiatives, Hashtag Sports is the benchmark for fan engagement and the go-to resource for the development of a new sports and entertainment ecosystem powered by digital media, content, culture, purpose, and technology.