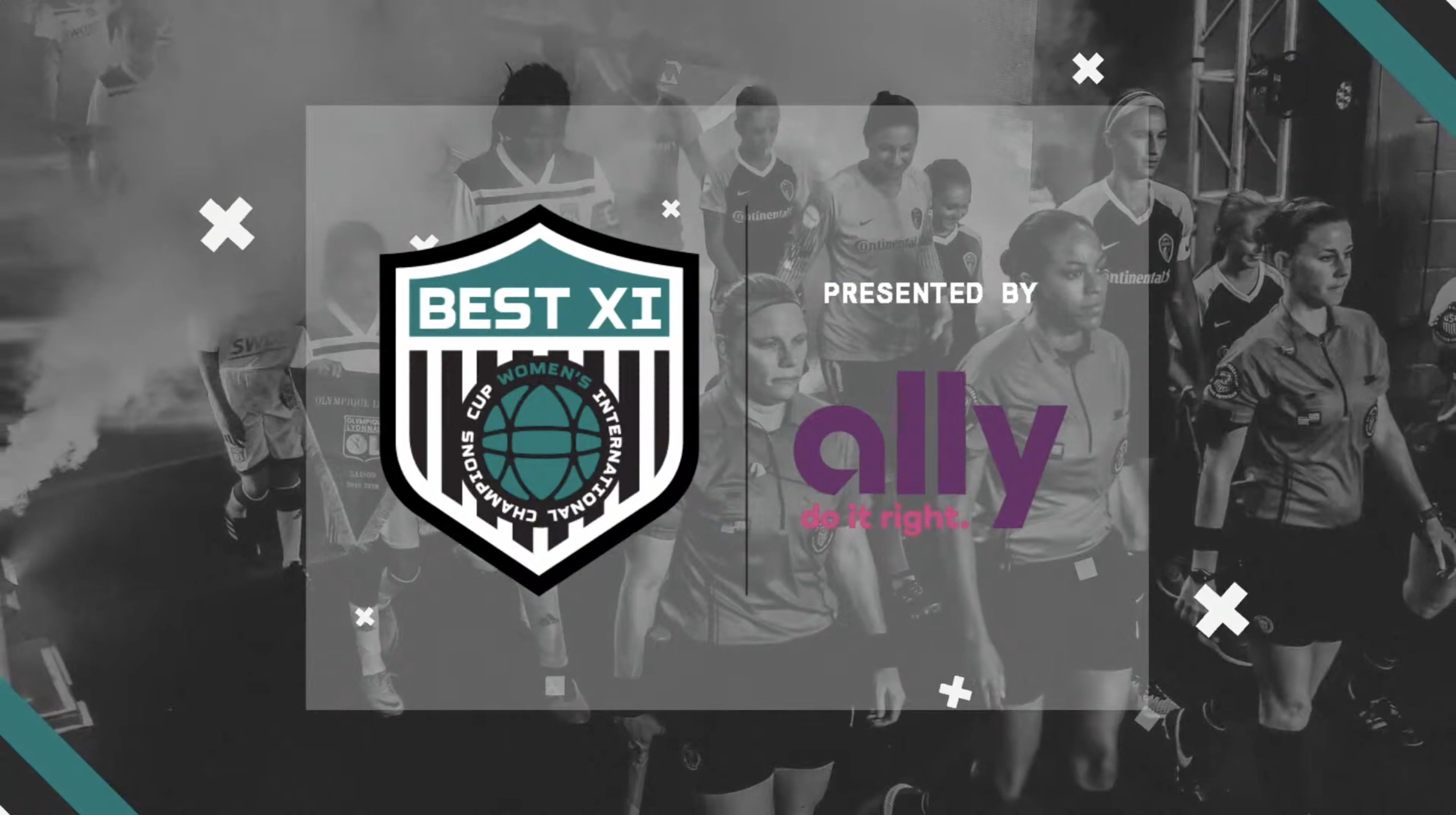 ABOUT THIS ENTRY
In order to recognize contributions of those who have advanced women's soccer, this award initiative helps to introduce fans to heroes of the game both front-and-center and behind-the-scenes.
How does this represent "Excellence in Engagement"?
In future years, we plan to integrate the Best XI winners and Advisory Board into our live tournament. This means that built into the annual programming around the Women's International Champions Cup, we recognize the winners, organize panels on important topic, and createt opportunities for fans to engage with the winners and board members.
Our goal is that the Best XI award becomes one of the most important honors in women's sports all over the world.
Objective: Women's soccer has grown in leaps and bounds over the last five years. This didn't happen by accident, but thanks to players, coaches, owners, and other contributors who have committed themselves to the advancement the sport. Too often these contributions go unrecognized. This led us to the creation of the Women's International Cup Best XI.
We felt it was incredibly important to to honor the 11 (the amount of players per side in a soccer match) people who are doing the most to advance women's soccer – whether they be players, coaches, activists, executives, or journalists. These could either be people who are front and center or behind the scenes. There are many people working tirelessly and we wanted to share their stories with the world.
Strategy & Execution: Relevent has created internationally respected and recognized soccer properties, and has developed a growing audience of fans who engage with our content and storytelling. The goal of the WICC Best XI was to create never before seen content for fans to learn more about how the sport they love has gotten to where it is today.
We produced a short-form video of each winner to give fans an inside look into how these contributors dedicated themselves to the growth of game. Many diverse professions, backgrounds and personalities have worked towards women's soccers growth. We wanted to let these heroes of the game share their stories in their own words.
Results:
We exceeded all goals and expectations in the response the winner's videos received. The videos had 5 million impressions, 880k video views, and an 80% completion rate on our website. The shorter 1 minute rapid fire videos had 1.9 million impressions and 312k video views.
Winners, Advisory Board members, and other stars and influencers shared our content widely on their own social media platforms. In additions, awards were covered domestically and internationally in the England, France, Germany and New Zealand.
In addition, Relevent worked with an active and enthusiastic presenting sponsor in Ally.
PRODUCTION
CREDITS
CEO
Relevent Sports Group
Head of WICC
Relevent Sports Group
CEO
LaLiga North America
Head of Content & Distribution USA
Head of Growth Marketing, Digital Products and Global Analytics
Relevent Sports Group
BRANDS AT THE LIVE SERIES
CONTENT x SPORTS BETTING
Over two days, sports betting + media will converge to discuss the North American fan. Learn the insights and strategies needed to develop partnerships, create and monetize betting content, and drive critical revenue and engagement.
May 12-13, 2021 (Virtual)
TRANSFORMING THE NEXT DECADE
Hashtag Sports® is the leading platform for media and marketing professionals and the next generation of creative talent across the converging sports and entertainment industries.
From unparalleled experiences like our annual conference and the Hashtag Sports Awards presented with Budweiser to inspirational digital content and mission-driven initiatives, Hashtag Sports is the benchmark for fan engagement and the go-to resource for the development of a new sports and entertainment ecosystem powered by digital media, content, culture, purpose, and technology.