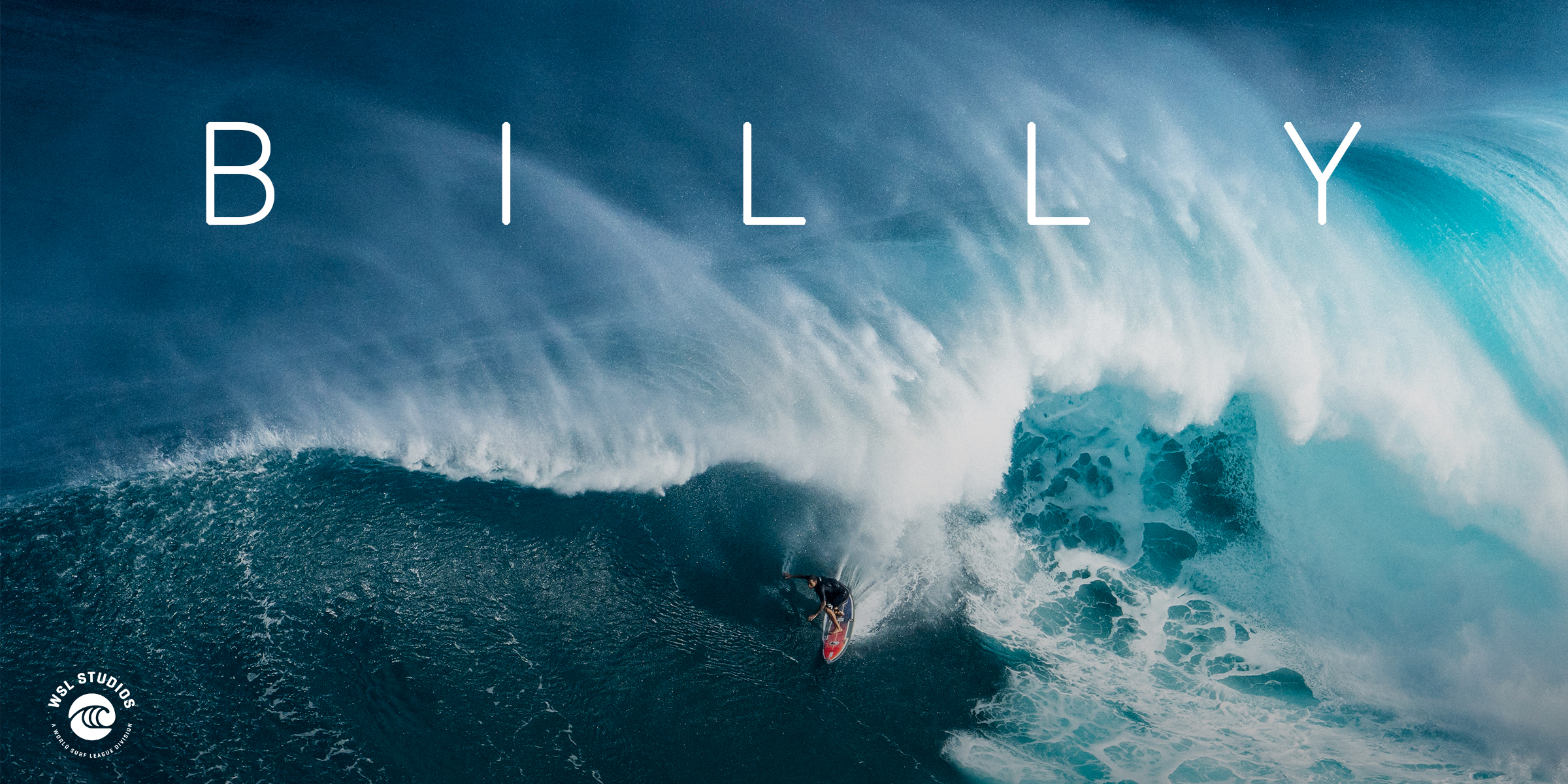 ABOUT THIS ENTRY
This six-part documentary series follows Hawaiian big wave surfing World Champion Billy Kemper on the road to recovery after suffering a life-threatening injury on a surf trip to Morocco. As Billy fights to get back to his family and back on the board, he confronts the personal losses that have both defined his life and motivated his immense success.
How does this represent "Excellence in Engagement"?
'BILLY' represents 'Excellence in Engagement' through the thoughtful planning of episode structure and the series arc. The first three episodes are intended to achieve two goals:
1) General overview on who Billy Kemper is and his incredible 2019/2020 season.
2) Create drama by slowly teasing Billy's injury (which is revealed in episode 3).
By episode 4 our goal is that the viewer is so invested in Billy that they will stay until the finale. Episode 4 & 5 primarily focus on Billy's recovery, but also cover the tragic death of his brother to a drug overdose at young age and the passing of Billy's mother who succumbed to cancer in 2018.
By episode 6, which centers on Billy's return to surfing big waves 7 months after his potentially career / life-ending injury, we hope that you will be a fan of Billy's forever - regardless of if you are a fan of surfing.
Objective: The World Surf League's (WSL) objective was simple: celebrate the stars of our sport. Narrated by Selema Masekela, this is a story of the strength and resilience that made him into the man, father, and World Champion he is today.
Strategy & Execution:

In order to achieve our objective of celebrating Billy Kemper as one of the stars of our sport, we went back to basics. Billy's story is truly emotional and layered. We felt the only way to showcase the depth of his background, struggles, and ultimately his comeback was to develop a six-part limited docuseries series that was intentionally structured with pacing to maximize impact and engagement. From a distribution standpoint, we wanted this content to travel as far as possible, which is why we landed on programming the series for worldsurfleague.com, YouTube, and our partnership with Outside TV.
Results:
'BILLY' has outperformed everything the WSL has done to date in the original content space. As of this submission for the Hashtag Sports Awards, our six-part series has over 1.5 million aggregate views across all distribution channels (worldsurfleague.com, YouTube, & Outside TV). This is the first premium series the WSL has published on YouTube.
Series Results on YouTube:
~230K avg views per episode (peak at 450K)

50% avg pct viewed with episodes ranging from 14-20min

44% of new subscribers added to WSL channel were driven from this series (since launch of series)
WSL YouTube Channel Results (Last 28 days compared to 28 days prior):
Views have increased by 45%
Watch time has increased by 54%
Rev has increased by 151%
PRODUCTION
World Surf League (WSL), Outside TV
CREDITS
Director, Producer & Editor
Hospice LLC
EVP Production & Branded Content
World Surf League
EVP Head of WSL Studios
World Surf League
CEO
World Surf League
Commentator, Journalist, Host, & Emmy Nominated Producer
Producer
Poor Boyz Productions
Editor, Commercial Director
Self Employed
General Manager/SVP
Outside TV
BRANDS AT THE LIVE SERIES
CONTENT x SPORTS BETTING
Over two days, sports betting + media will converge to discuss the North American fan. Learn the insights and strategies needed to develop partnerships, create and monetize betting content, and drive critical revenue and engagement.
May 12-13, 2021 (Virtual)
TRANSFORMING THE NEXT DECADE
Hashtag Sports® is the leading platform for media and marketing professionals and the next generation of creative talent across the converging sports and entertainment industries.
From unparalleled experiences like our annual conference and the Hashtag Sports Awards presented with Budweiser to inspirational digital content and mission-driven initiatives, Hashtag Sports is the benchmark for fan engagement and the go-to resource for the development of a new sports and entertainment ecosystem powered by digital media, content, culture, purpose, and technology.