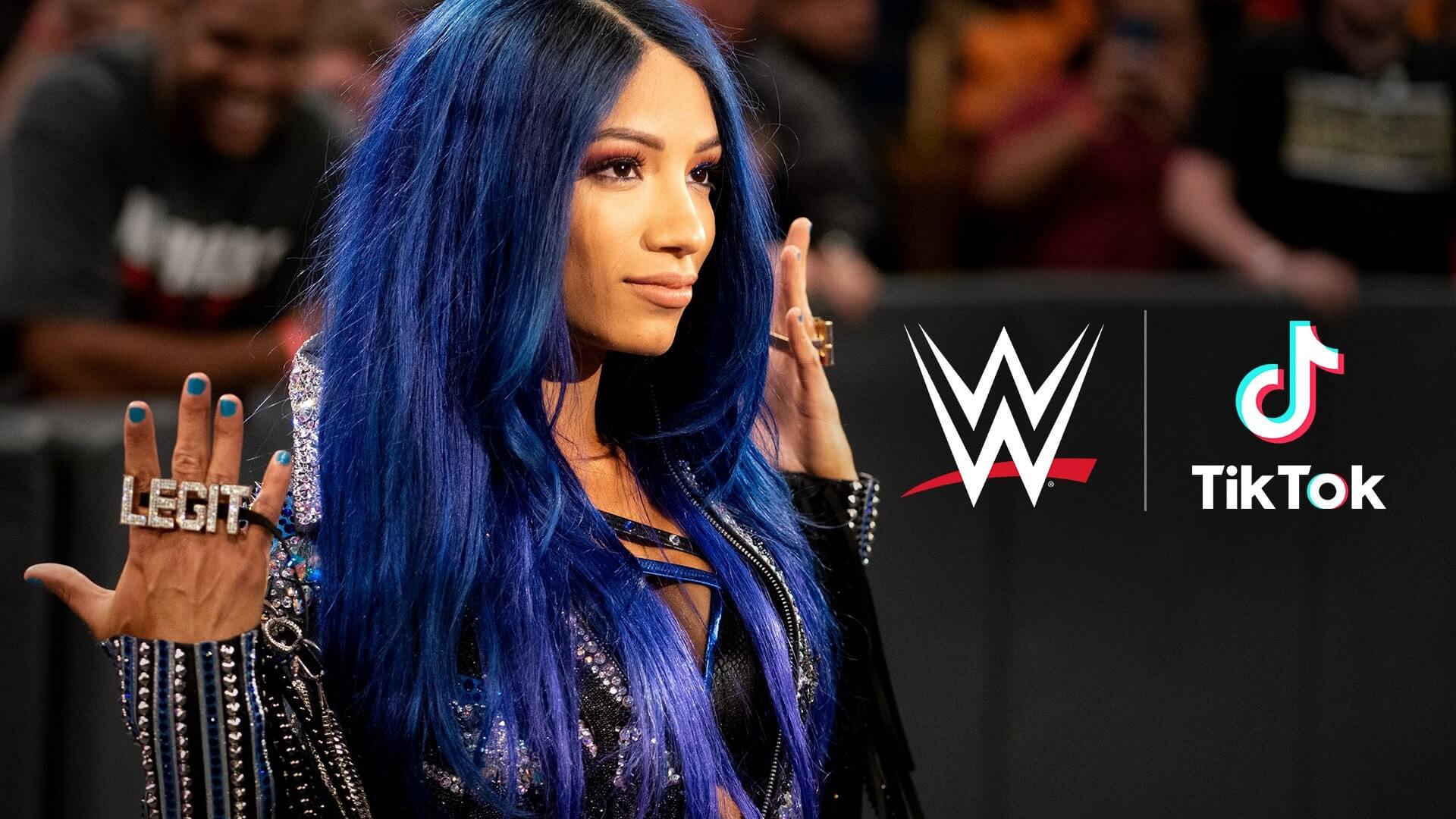 ABOUT THIS ENTRY
By launching its TikTok profile, WWE looked to extend its position as a global leader on social media, but more importantly, empower young fans to create and interact with WWE content in fresh and exciting ways.
How does this represent "Excellence in Engagement"?
It's sometimes difficult to believe that WWE has only been on TikTok for just over a year. In its short lifespan, the official WWE TikTok page has grown at an exponential rate, already amassing 10.1 million followers.
WWE prides itself on engaging fans and remaining ahead of the curve, and TikTok is the latest example, as WWE Universe members can feel welcome to comment on videos from WWE or their favorite Superstars.
The WWE Universe can even create their own entrance video with classic WWE Superstar theme music, as they did during 2020's #WrestleManiaEntrance challenge, which saw fans hilariously attempt to mimic ring entrances of John Cena, Triple H and many more!
Objective: Although WWE surpassed 1 billion social media followers in 2019, there was still uncharted territory and untapped engagement for WWE in the social media space. Enter TikTok, the fastest growing social-media platform in the world, which had also just celebrated its own 1 billion milestone, in total app downloads.
Beyond establishing its presence in the community, WWE also kicked off an official partnership with TikTok that granted users access to entrance theme music for more than 30 Superstars and Hall of Famers. In doing so, WWE enabled the TikTok community to make shareable videos tied to sports-entertainment in a medium that is both fun and unconventional.
Strategy & Execution: WWE launched its TikTok profile on Dec. 13, 2019, heading into the weekend of the TLC: Tables, Ladders & Chairs pay-per-view. As the buzz grew around one of WWE's most anticipated events of the year, it was a perfect time to make a splash with the announcement and WWE's first TikTok featuring "The Boss" Sasha Banks, who made a quick transformation from street clothes to her Superstar ring gear for the big reveal.
In coordination with WWE's TikTok profile going live, over 30 Superstar entrance themes were immediately made available to users, including "Stone Cold" Steve Austin, The Undertaker, Ultimate Warrior, Becky Lynch, John Cena and Sasha Banks, among others. WWE's original music was integrated into TikTok's vast content library, providing fans a new means of engaging with their favorite Superstars.
Mixing up classic moments, in-ring highlights and amusing backstage skits, it hasn't taken long for WWE to hit its stride on the TikTok platform. WWE's daily content blends popular music and matches the playful tone necessary to succeed. WWE also leverages emerging TikTok trends, creative video edits and surprise Superstar appearances — like Kofi Kingston, Drew McIntyre and Alexa Bliss — to keep viewers coming back for more.
Results:
WWE has more than 1 billion social media followers.
Already exceeding 10.1 million followers in just over a year since launch, WWE has rapidly ascended to the top ranks of brands on TikTok.
WWE has a total of over 151.6 million likes on TikToks posted to its profile
Notable sports or brands the WWE TikTok account has more followers than:

UFC
NFL
MLB
NHL
NASCAR
Nike
Bleacher Report

WWE's TikTok featuring John Cena opening a Christmas present went viral, with more than 55.3 million views, 7.4 million likes and 38,600 comments
BRANDS AT THE LIVE SERIES
CONTENT x SPORTS BETTING
Over two days, sports betting + media will converge to discuss the North American fan. Learn the insights and strategies needed to develop partnerships, create and monetize betting content, and drive critical revenue and engagement.
May 12-13, 2021 (Virtual)
TRANSFORMING THE NEXT DECADE
Hashtag Sports® is the leading platform for media and marketing professionals and the next generation of creative talent across the converging sports and entertainment industries.
From unparalleled experiences like our annual conference and the Hashtag Sports Awards presented with Budweiser to inspirational digital content and mission-driven initiatives, Hashtag Sports is the benchmark for fan engagement and the go-to resource for the development of a new sports and entertainment ecosystem powered by digital media, content, culture, purpose, and technology.