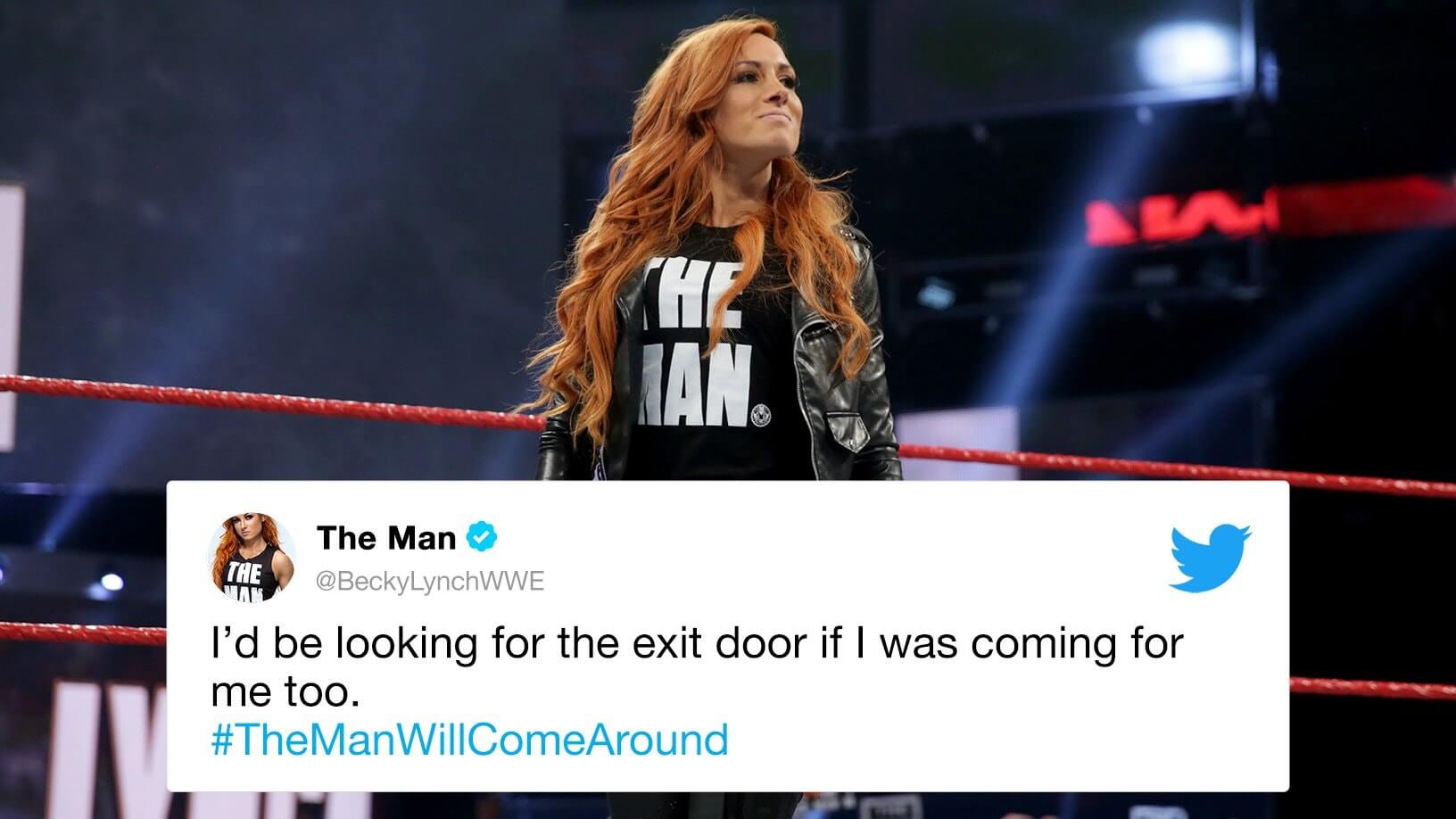 ABOUT THIS ENTRY
The show never stops thanks to WWE's incredible presence on Twitter.
How does this represent "Excellence in Engagement"?
Through WWE's wide reach on Twitter, fans have unparalleled access to all of their favorite Superstars. WWE's talented social media team has worked tirelessly to ensure that all WWE Superstars have a strong presence on the platform, and shows like Raw, SmackDown and NXT essentially continue even after the cameras stop rolling, as WWE Superstars can engage with one another, celebrities and fans alike at all hours of the day.
Becky Lynch, for example, used Twitter to facilitate her launch into superstardom, memorably trading vicious insults with the likes of Ronda Rousey and Charlotte Flair.
Still others, such as The New Day's Xavier Woods, have used Twitter to spread the message of positivity and inspire interest in his fast-growing YouTube video game channel, UpUpDownDown.
Objective: WWE has a dedicated, global fanbase that expects fresh, unique content at all hours, and WWE's Social Team consistently creates attractive and engaging social content and distributes it to our 11 million-plus followers on the @WWE Twitter account and many other WWE- and Superstar-operated Twitter accounts.
Our 20-plus person WWE social media squad is an integral part of a 50-plus person team of editors, video producers, graphic designers and photographers generating daily content for WWE's social media channels. Our Social Team is able to shoot video from anywhere in the world, send it to Connecticut, and post it across WWE's Twitter pages in minutes.
It's this type of seamless integration that has made our social and digital teams the industry standard.
Strategy & Execution: With more than 228 million Twitter followers across all WWE brand and talent pages, the WWE Universe is the main source of breaking news and buzzworthy conversation, giving WWE fans worldwide the chance to interact with WWE Superstars.
In addition to 150 talent-run Twitter handles, WWE's flagship Twitter account (@WWE) offers live-tweet coverage of WWE's TV shows and monthly pay-per-views.
WWE's Twitter network features 180-plus Twitter accounts, including one for every WWE Superstar, and 30-plus WWE-controlled accounts.
WWE's social media producers coach our WWE Superstars in best practices for Twitter, including proper verbiage, technique and etiquette.
Using @WWE and @WWEUniverse to lead online discussion on Twitter during WWE TV programming, we focus, direct and increase social conversation through a variety of initiatives, helping make our shows a Social TV engagement leader (and trending on Twitter) every week.
Results:
WWE has more than 228 million combined followers on Twitter, including all brand and talent pages. WWE's continued growth on Twitter helped lead the way to 1 billion combined social media followers for WWE in 2020.

The main WWE Twitter account (@WWE) has more than 11 million followers, which is more than sports leagues or brands such as UFC, Amazon, MLB, Verizon, Pepsi, NHL, McDonald's and Intel.

WWE has more than 1 billion social media followers.

The main WWE Twitter account (@WWE) ranks No. 3 in total followers of sports brands.

With more than 12.7 million followers, John Cena (@JohnCena) has the largest Superstar followership of all WWE accounts on Twitter.
BRANDS AT THE LIVE SERIES
CONTENT x SPORTS BETTING
Over two days, sports betting + media will converge to discuss the North American fan. Learn the insights and strategies needed to develop partnerships, create and monetize betting content, and drive critical revenue and engagement.
May 12-13, 2021 (Virtual)
TRANSFORMING THE NEXT DECADE
Hashtag Sports® is the leading platform for media and marketing professionals and the next generation of creative talent across the converging sports and entertainment industries.
From unparalleled experiences like our annual conference and the Hashtag Sports Awards presented with Budweiser to inspirational digital content and mission-driven initiatives, Hashtag Sports is the benchmark for fan engagement and the go-to resource for the development of a new sports and entertainment ecosystem powered by digital media, content, culture, purpose, and technology.