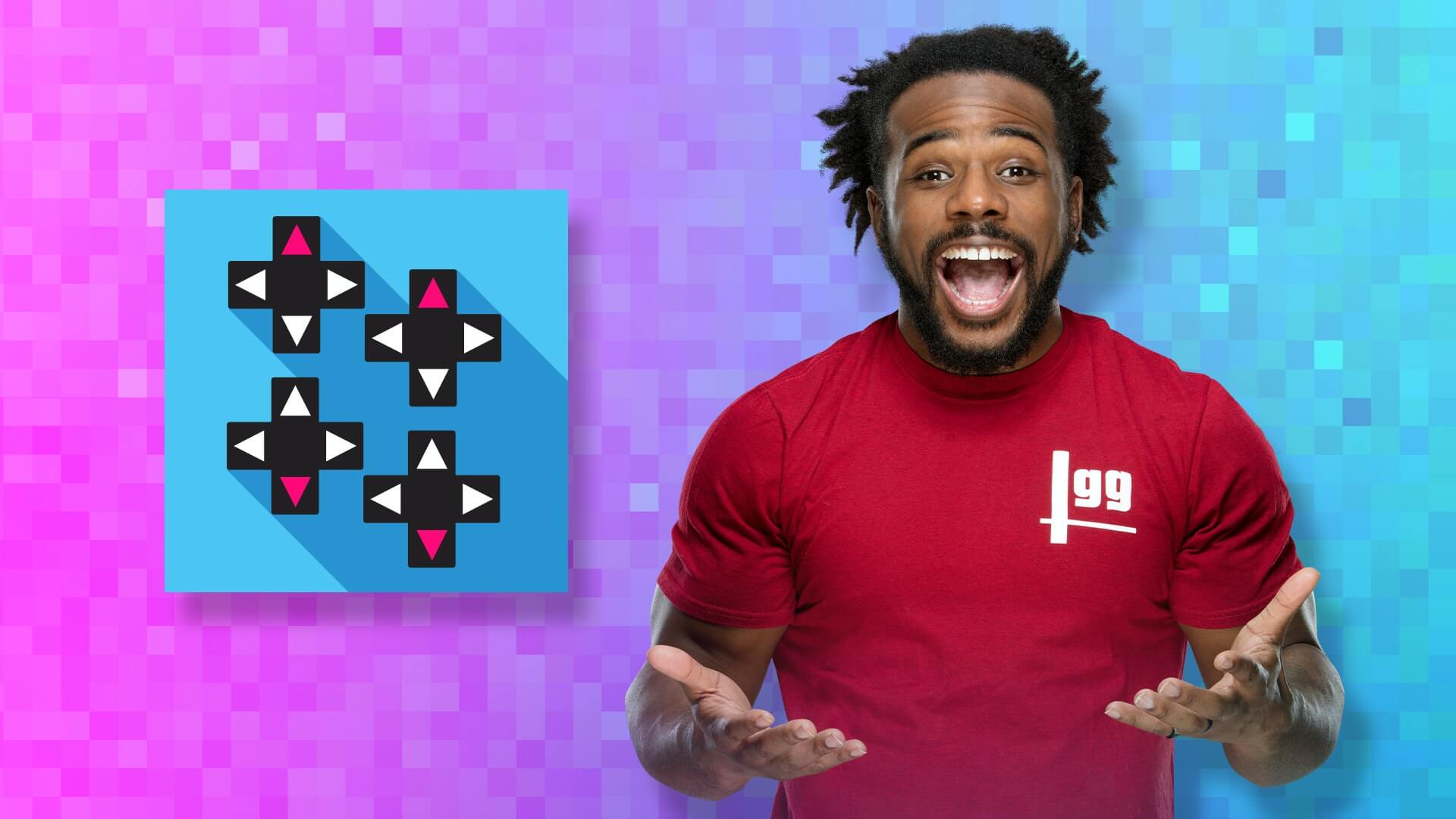 ABOUT THIS ENTRY
UpUpDownDown is WWE's premier gaming channel on YouTube.
How does this represent "Excellence in Engagement"?
UpUpDownDown seamlessly brings two unique worlds together: WWE and gaming.
There's truly something for everyone on UpUpDownDown, as the Xavier Woods has welcomed big-name guests from all walks of life, including WWE Superstars such as Triple H, Ronda Rousey, Seth Rollins, AJ Styles, Kofi Kingston, Big E, Stephanie McMahon and Randy Orton.
The channel focuses on video games of all genres, and WWE Superstars and celebrities alike have participated in fun, engaging, recurring segments such as "Savepoint," "Let's Play," "Retro Roulette," "DaParty Plays," "Madden Tournament," "Rocket League Tournament," and much more.
Whether you're a devoted member of the WWE Universe or an avid gamer (or both!), you're sure to be captivated by everything that UpUpDownDown has to offer.
Objective: Hosted by WWE Superstar Xavier Woods, a.k.a. Austin Creed, UpUpDownDown dives deep into video games, gaming and nerd culture to bring subscribers highly-entertaining gaming fun! Woods, along with a host of other WWE Superstars, take UpUpDownDown's 2.24 million subscribers on a journey of Video Game Let's Plays, Versus, Savepoints, eSports Tournaments, table top games and a rare behind-the-scenes look at WWE Superstars.
The channel is targeted at WWE's expansive crossover audience of sports-entertainment fans and gamers, while attracting new subscribers who discovered WWE through Woods and WWE's infectious videos.
Strategy & Execution: Consistency has been the key to UpUpDownDown's success. Between four to seven videos are uploaded weekly to the YouTube Channel and each piece of content is heavily promoted through UUDD's social accounts (Instagram and Twitter).
2019 saw the launch of the hugely successful UpUpDownDown Championship Title, allowing WWE Superstars the opportunity to compete to be king of the hill in various games. Subscribers have come to expect engaging live streams, full play-throughs of current and historic games, exclusive access and first looks of new games and a real-life look at WWE Superstars enjoying games and gaming culture the same way they do at home.
UpUpDownDown has benefitted from WWE's position as a leader in sports and entertainment by being able to partner and collaborate with brands, streamers, celebrities and gaming influencers to further cement its place in the gaming world.
2020 has seen the channel adapt to the current times in finding new life through a core foursome called "daParty." daParty consists of four WWE Superstars playing games remotely together, and their infectious love of gaming (weekly Uno series) has resulted in a spike in views, overall average view duration and watch time on the channel.
Results:
WWE has more than 1 billion social media followers.
Over the past year, UpUpDownDown has had a total of 71.6 million views, over 6.6 million hours watched and has gained 235,000 subscribers.
From July 8 to Aug. 4, 2020, the channel's average view duration of 7:50 increased 68 percent over its lifetime AVD of 4:50.
In 2020 as a whole, UpUpDownDown's watch time increased 28 percent over the channel's lifetime, and average view duration is up 43 percent.
UpUpDownDown was watched for 7,484,051.77 hours in 2020.
UpUpDownDown's most-watched video, "Alexa Bliss and Liv Morgan get spooked during Emily Wants to Play!" received 958,022 views.
Halfway through 2020, the channel received 40.9 million total views.
BRANDS AT THE LIVE SERIES
CONTENT x SPORTS BETTING
Over two days, sports betting + media will converge to discuss the North American fan. Learn the insights and strategies needed to develop partnerships, create and monetize betting content, and drive critical revenue and engagement.
May 12-13, 2021 (Virtual)
TRANSFORMING THE NEXT DECADE
Hashtag Sports® is the leading platform for media and marketing professionals and the next generation of creative talent across the converging sports and entertainment industries.
From unparalleled experiences like our annual conference and the Hashtag Sports Awards presented with Budweiser to inspirational digital content and mission-driven initiatives, Hashtag Sports is the benchmark for fan engagement and the go-to resource for the development of a new sports and entertainment ecosystem powered by digital media, content, culture, purpose, and technology.