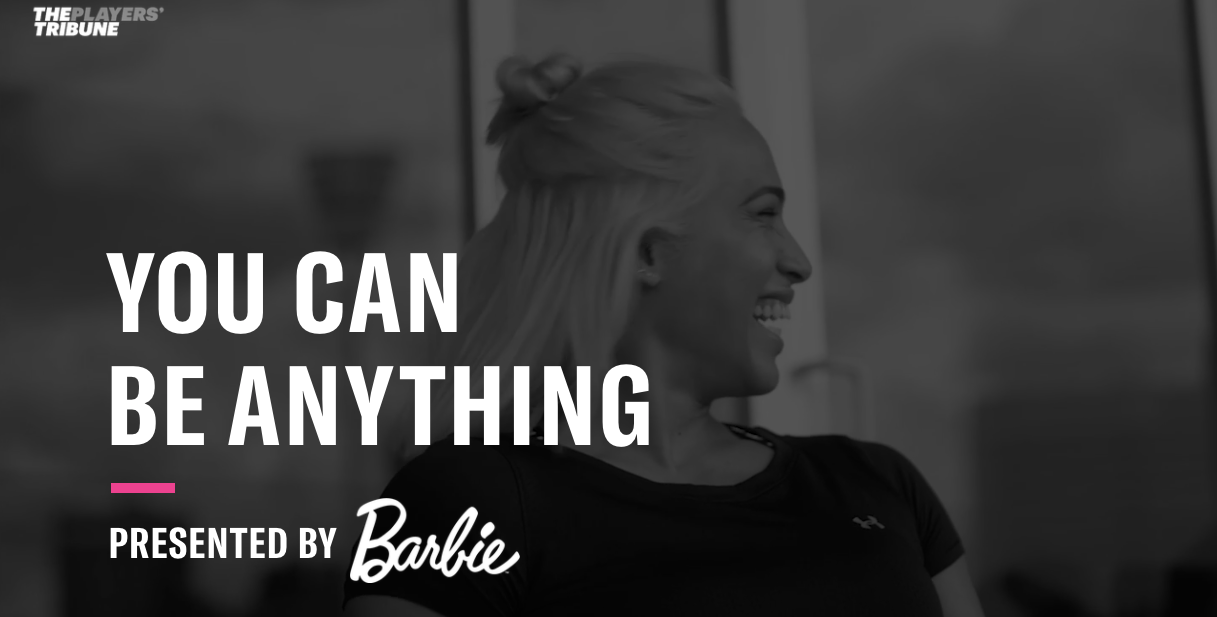 ABOUT THIS ENTRY
The 'You Can Be Anything' partnership between The Players' Tribune and Barbie focused on inspirational female athletes from diverse backgrounds and leveraged their reach and influence to provide clear, empowering narratives to get more girls into the world of sport.
How does this represent "Excellence in Engagement"?
According to the Women's Sports Foundation, "[b]y age 14, many girls are dropping out of sports at two times the rate of boys". This statistic has various contributing factors, but chief among them are the social pressures around being a girl in sport and the lack of visibility into female athlete role models. In order to encourage more women and girls into the world of sport, brands and athletes need to work together to combat these social and cultural hurdles and provide clear, empowering narratives for them to look up to.
Through the athletes' honest, raw, and impactful storytelling, audiences were able to connect their own struggles – whether that be with bullying, physical challenges or insecurities – and find inspiration and motivation within the athletes' success stories. It is this personal connection that created robust social conversations, both on social media platforms and within other outlets, around the importance of women and girls in sport.
Objective: Since its inception, The Players' Tribune (TPT) has been at the forefront of leveraging athlete storytelling to amplify conversations around important social issues such as female empowerment and gender equality. By pairing athlete voices with like-minded brand partners, TPT has been able to create premium content campaigns that go far beyond business results, furthering social conversations to impact change.
Looking to further its "Be Anything" initiative into the world of sport, Barbie was in search of a partner who could bring authentic storytelling to life for a diverse cross-section of female athletes. Through first-in class talent and creative expertise, Barbie and The Players' Tribune created a webisodic 'You Can Be Anything' series, seamlessly marrying female athletes' unique and inspiring stories with Barbie's 'girl empowerment' message.
The main objective of this series was to inspire and further the limitless potential of every woman and girl to "be anything," encouraging them to resist the societal norms and expectations that look to dictate what they can achieve. By leveraging their connection to diverse female athletes, TPT was able to connect Barbie to a vast audience, furthering their message across all ages, backgrounds, and interests.
Strategy & Execution: The 'You Can Be Anything' series leveraged a multi-pronged content experience -- inclusive of custom athlete videos, social media content, and bespoke video interviews exclusively made for Barbie's YouTube channel - centered around influential female athletes.
Through its relationship with the athlete community, TPT was able to curate a diverse panel of athletes -- Sky Brown (professional skateboarder), Madison de Rozario (Paralympic athlete) and Aly Raisman (Olympic gymnast) -- with strong connections to Barbie's female empowerment message and the capability to greatly engage with the campaign's target audience through authentic and honest conversation.
Through first-person athlete videos - which dove into each young woman's journey and the struggles she faced as a girl in sport - and interviews with Barbie herself in which they discussed their love of sports and other interests such as fashion design, the series provided impactful examples of what it means to break through traditional conceptions of being a 'woman' or 'girl'.
By sharing the content across the featured athletes' social platforms, the campaign was able to authentically interact with female audiences of all ages and backgrounds, furthering the conversation around female empowerment and equality in sport like never before.
Results:
Throughout its run, the campaign strongly resonated with audiences garnering over 36.5M+ impressions including over 12M+ video views across channels. In addition to reach, the series garnered over 109K+ engagements, and over 1.4M+ engagements from influential figures in sports such as Andrew Parsons (President, International Paralympic Committee), Stephanie McMahon (CBO, WWE), Bren Hucks (Paralympic athlete), Eythora Thorsdottir (Gymnast), Lindsey Vonn (Skiing), Indi Cowie (Soccer), and more.
The 'You Can Be Anything' campaign also created vast social media conversations around the featured athletes and Barbie's message with thousands of comments encouraging young girls to follow their passions and expressing the importance of progressing gender equality and representation within sport.
These cultural conversations also occurred outside of social media, sparking 48M+ impressions from earned media across prominent outlets such as Numerator, who hailed the campaign as a "Best of the Week" partnership in its newsletter.
PRODUCTION
The Players' Tribune
Barbie
CREDITS
Featured Athletes
Sky Brown
Madison de Rozario
Aly Raisman
BRANDS AT THE LIVE SERIES
CONTENT x SPORTS BETTING
Over two days, sports betting + media will converge to discuss the North American fan. Learn the insights and strategies needed to develop partnerships, create and monetize betting content, and drive critical revenue and engagement.
May 12-13, 2021 (Virtual)
TRANSFORMING THE NEXT DECADE
Hashtag Sports® is the leading platform for media and marketing professionals and the next generation of creative talent across the converging sports and entertainment industries.
From unparalleled experiences like our annual conference and the Hashtag Sports Awards presented with Budweiser to inspirational digital content and mission-driven initiatives, Hashtag Sports is the benchmark for fan engagement and the go-to resource for the development of a new sports and entertainment ecosystem powered by digital media, content, culture, purpose, and technology.