🎉

2022 Shortlist
100K CAMS: THE BUSCH LIGHT CLASH AT THE COLISEUM
Entrant: NASCAR
NOMINEE
Best Use of Fan-Generated Content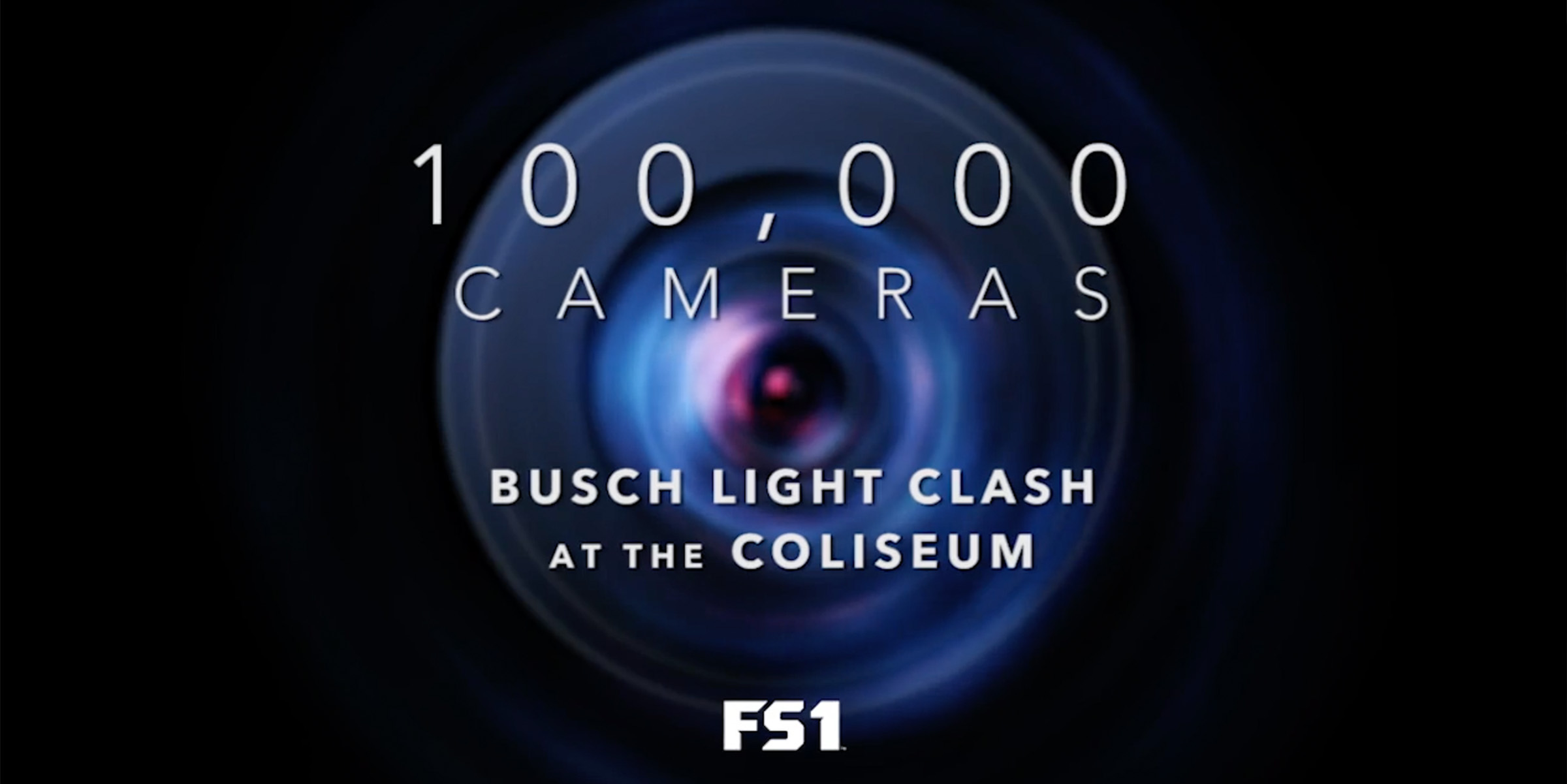 ABOUT THIS ENTRY
The NASCAR Productions team ideated and executed unique fan-generated content around one of the most highly anticipated races of the 2022 season, the 2022 Busch Light Clash at the LA Memorial Coliseum. Fans from across the country and inside of the LA Memorial Coliseum documented their race-day experience, from wherever they were, and shared their videos on social media. This content was then gathered and turned into world-class content for FOX Sports.
How does this represent "Excellence in Engagement"?
Without engagement there is no content in this case. 100k cams is a fully reliant on the engagement of the NASCAR fan to record, post and tag their full experience at the LA Memorial Coliseum or from their own home to document their race-day experience.
Objective: Create compelling documentary content showcasing the Busch Light Clash at The Coliseum and drive fan engagement around the event by producing a post-event documentary created from fan-submitted content.
Strategy & Execution: Create a campaign leading up to the event informing fans on how to document their experience in person or at home and upload the videos to social media, tagging #100kcams. The hashtags helped aggregate content on each platform that was used in the final edit of 100k Cams. NASCAR's group of producers combed through thousands of posts hand picking the best for the final cut of what would become the ultimate piece of NASCAR fan/user generated content.
Results: The results of the 100k Cameras were stellar. The NASCAR team was able to execute a turnkey, network TV race-day documentary from the fans point of view that aired on FS1 following the Daytona 500 qualifying races. The team was able to successfully pull viewers in to experience the Busch Light Clash through the eyes of diverse race fans from in-venue and across the country and let those fans who participated relive their experience on national television.