🎉

2022 Shortlist
#50for50: Germany's Longest Sponsorship Contract
Entrant: Jung von Matt SPORTS
Best Engagement for Good

Best Brand Sponsorship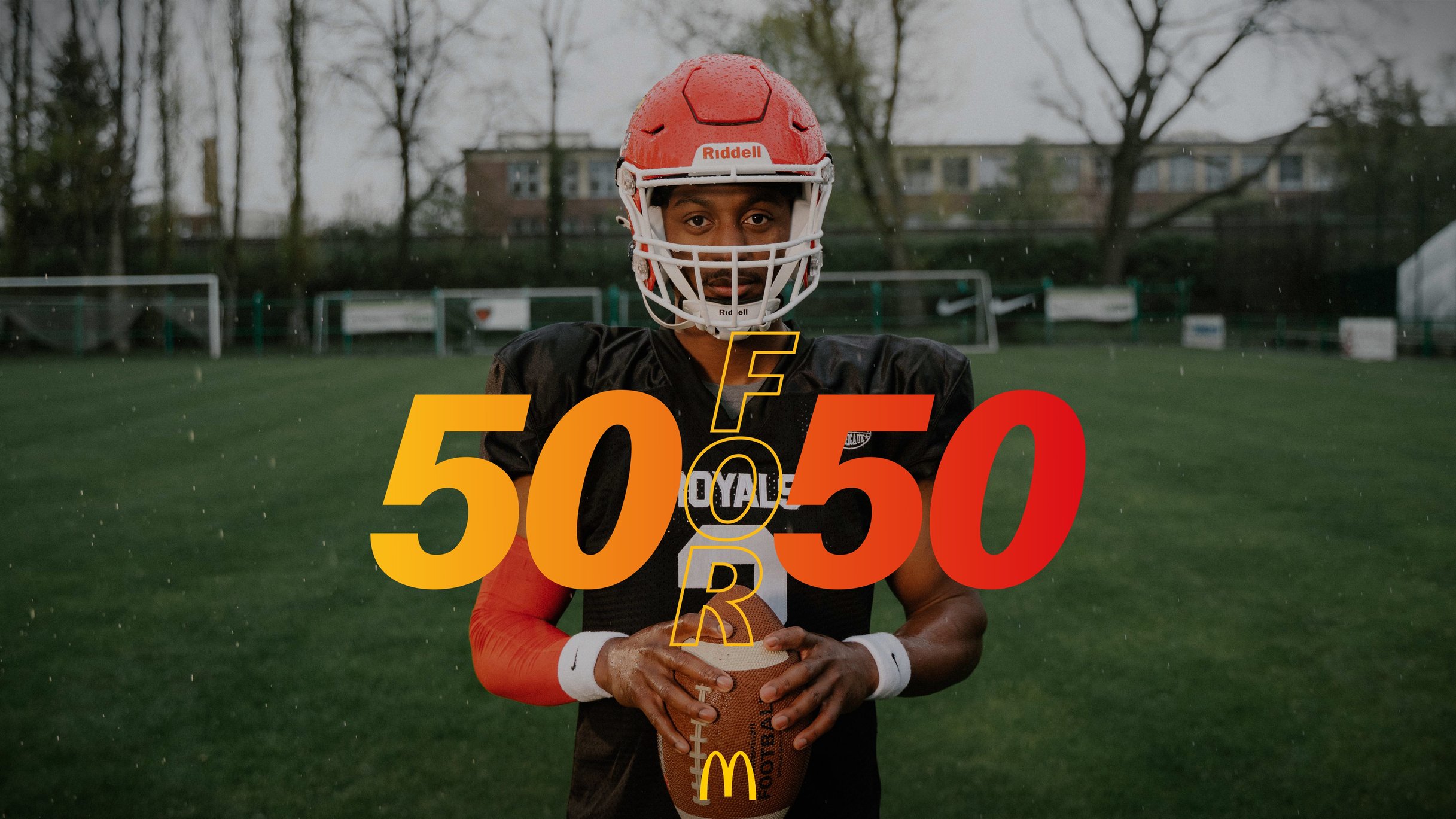 ABOUT THIS ENTRY
For its 50th birthday, McDonald's gave away a 50-year sponsorship to help an amateur sports club overcome the consequences of the pandemic. Under the motto #50for50, clubs from all over Germany could give their "50" to get the 50 years.
How does this represent "Excellence in Engagement"?
Usually, a sponsorship is only for the moment. Often it is only about the quick effect, to profit from the hype or to be able to advertise with the faces of the best athletes.
With the longest sponsorship, McDonald's not only changed the unwritten laws of sponsorship but also showed that a sponsorship is more than just a logo on the chest, that it is rather about believing in something and making a strong commitment to it.
Objective: 50 years of McDonald's in Germany: A lot has happened in half a century, but one thing never changed: McDonald's support for amateur sports clubs all over Germany.
But right to McDonald's anniversary year, amateur sports all over the country suffered due to the consequences of the pandemic: declining memberships, a lack of income and ongoing costs. All of that led to existential problems for lots of clubs.
That's why McDonald's wanted to support amateur sports with an engaging campaign that stuck with the claim "All with you".
Strategy & Execution: For its 50th, McDonald's did something no one had never been done before: They offered the longest sponsorship contract in Germany – a 50-year sponsorship – to one amateur sports club. A contract that helps the winner not only to survive the crisis but also to build on in the future.

To find the right club, McDonald's opened a nationwide casting with the motto: #50for50,

because all the amateur sports clubs had to do to get 50 was to give 50. 50 Backflips, goals, tricks or whatever came to their mind - there were no limits to creativity. Lots of clubs took part, nominated each other and send in their most creative 50 they could give.
Results: After 3 weeks, the application phase ended and a jury out of Olympic and world champions, famous sports influencers and commentators chose the winner: the Chemnitz Swimming Club.

A club that inspires many children from the region to swim.

The campaign was a great success: 101 million ad impressions, lots of positive user reactions, countless press reports, and a clear message: "All with you". Because with the campaign, McDonald's proved again that they really care about amateur sports not just for the moment, but forever.