🎉

2022 Shortlist
AI-AUTOMATION TO THE BALL PARK
Entrant: Pixellot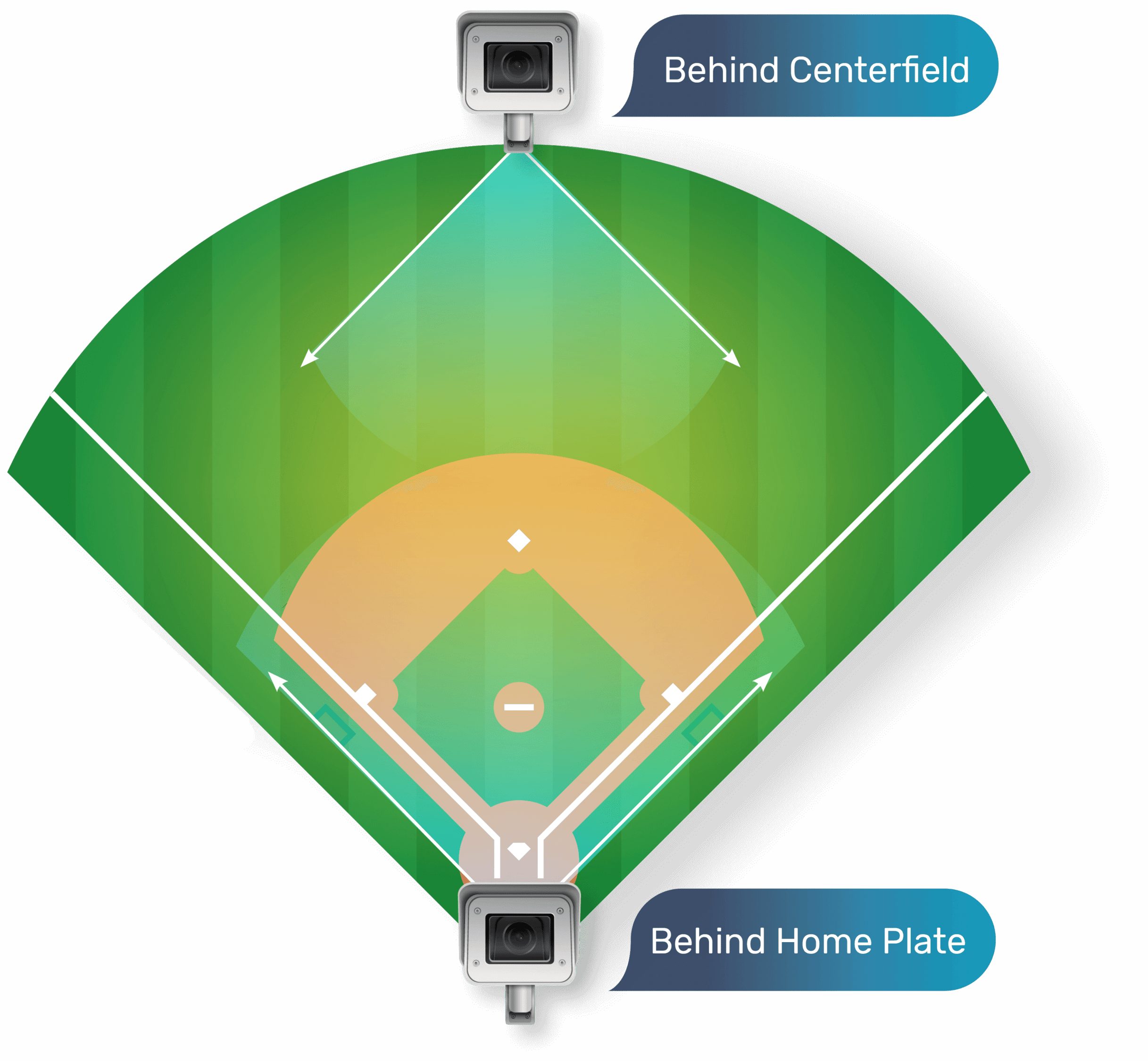 ABOUT THIS ENTRY
How Pixellot streamed more than 500 games from two MLB leagues with DoublePlay, the world's first automated multi-camera production solution for baseball. With the world's first AI-automated multi-camera system, MLB was able to cost effectively give players' families, baseball fans and scouts access to more than 500 games, showcasing up-and-coming talent and enabling them to build their fan base.
Pixellot's DoublePlay, the world's first automated multi-camera system, and Pixellot's integrated analytics and video coaching platform, VidSwap. Using artificial intelligence, Pixellot's technology can automatically detect the game action, switch camera angles, zoom in on the ball, track players, and deliver a professional production. Additionally, as part of the overall solution, Pixellot provided its fully featured OTT platform and set up a designated branded channel for each league.
How does this represent "Excellence in Engagement"?
By providing an affordable way for sports to be produced and broadcast, Pixellot's technology is revolutionizing fan engagement for sports that weren't previously broadcast due to the high costs involved—including women's sports, college sports, youth sports, and niche sports, as well as lower league sports. Teams and leagues can make games available live and on-demand through branded OTT offerings, enabling them to engage fans and monetize their content like never before.
Objective: As part of Major League Baseball's effort to organize new showcases for amateur players and develop its prospect development pipeline, MLB overhauled its minor leagues and created two leagues as a main focus.
MLB initiated the Draft League, a collegiate summer baseball league that serves as a showcase for top draft-eligible prospects. In addition, the Appalachian League was converted to a collegiate baseball league designed for rising freshmen and sophomores.
As showcases for upcoming baseball talent, it was important to ensure that the games had quality coverage for the various stakeholders in the baseball ecosystem - scouts, managers, coaches, etc. By the same token, especially with the economic downturn brought about by the Covid-19 pandemic, it was imperative to find a way to make sure the coverage was professional enough to meet the MLB brand image, while also being cost efficient.
Strategy & Execution: Pixellot provided an end-to-end solution to meet MLB's needs. Seventeen cameras were installed at all the leagues' venues to automatically record and stream live games and practices. Since they're fully automated, there's no need for any operator to produce and broadcast.
Using AI, Pixellot's technology detects the game action, switches camera angles, zooms in on the ball, tracks players, and delivers a professional production. A single unit contains multiple cameras. Each camera's feed is stitched together to form a panoramic view of the field of play. The relevant AI algorithm for the sport is applied to create an authentic broadcast feed that follows the action, zooms in and out, and pans left and right.
Pixellot's DoublePlay, the world's first automated multi-camera system, provides live coverage of the action from the batter and pitcher's sides of the field. Pixellot's integrated analytics and video coaching platform, VidSwap, gives coaches and scouts breakdowns, analytics, and player highlights.
With its fully featured OTT platform, Pixellot created a branded channel for each league with a customizable interface on web and mobile. The platform contains everything needed for a seamless video experience, live and on-demand, including transcoding, storage, security, stream packaging, and integration with social channels.
Results: The end-to-end Pixellot system enabled the teams and leagues to quickly and easily reach their fans wherever they are via a powerful direct-to-consumer OTT offering. With the installation of the system and the launch of the new channels, fans and scouts from across the country had access to more than 500 games and enjoyed the quality video coverage. Currently, MLB is offering all content free of charge to registered viewers.
John D'Angelo, Vice President and Head of Amateur and Medical at Major League Baseball, said: "This partnership will provide the highest quality video coverage for families and fans in local and regional markets, while also showcasing players' talents more broadly through state-of-the-art automated production technology. Pixellot will help us capture all the action for local communities, scouts, and baseball fans everywhere."
With maintenance-free operation and low production costs, the Pixellot solution provides a comprehensive 360-degree solution for any league or federation seeking to inexpensively provide full coverage for their games and practices.