🎉

2022 Shortlist
B/R Betting
Entrant: Bleacher Report
Winner 🏆
Best Sports Betting Content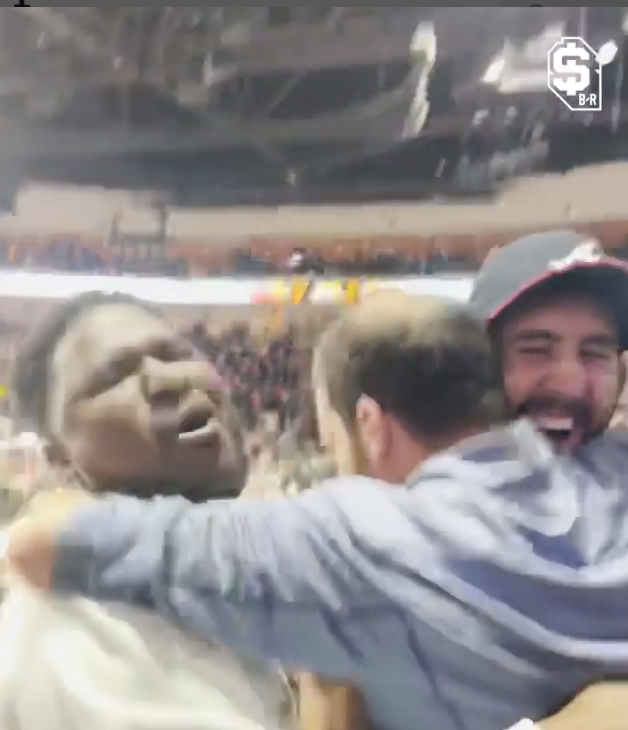 ABOUT THIS ENTRY
B/R Betting is the Bleacher Report sports betting vertical fueled by partnerships with DraftKings and Fanduel with a focus on producing first-in-class content that has resulted in 3x the engagement on social compared to top competitors.
How does this represent "Excellence in Engagement"?
Our premium storytelling approach mixed with an always-on emphasis in short-form video not only produced industry-leading follower growth, but also record-breaking engagement.
Simply put: we are the #1 most engaged sports betting brand on Instagram.
As we rolled out new "Ride Alongs", we would see a new most-engaged post in brand history on almost every subsequent activation. Our Bet$ Friend$ series averaged over 2 million views per episode peaking at nearly 5 million views, while many of our short-form videos total over 1 million views.
Objective: B/R Betting started as a social curation engine five years ago with zero followers and as a brand still trying to find its voice.
After unsuccessfully experimenting with stats, information, and picks content, we realized that the audience was much more interested in culture-first entertainment content.
We made a shift to focus the brand's voice around relatability, humor, interactivity, and the fun behind winning (or losing) a few bucks on the game. This led to explosive follower growth and a real community, but the next step was to start to build original IP and ownable franchises.
Strategy & Execution: As the world opened up in 2021, we developed a content slate that would highlight everything we missed about the social aspects of betting. We wanted to highlight our amazing community of bettors and their stories and transport our audience into the shoes of what it would be like to have a $1 million parlay coming down to the last leg. These narrative journeys and humanizing stories became the key to the B/R Betting content strategy.
All the while, we aimed to lean in on an always-on, repeatable short-form video in concert with the explosion of TikTok, Instagram Reels and others. While some talent were out in the field capturing premium, exclusive stories; the others would be creating engaging and low-lift short form videos (trends, skits, sketches, parody, etc) that we could distribute multiple times throughout the day. This always-on original content strategy mixed with the premium storytelling in the field produced amazing results.
Our creation of quick-resolving, bets made in the early parts of a game, like No Runs First Inning (NRFI w/ DraftKings) and Two 3-pt FGs in First 3 Minutes (3x2 w/ FanDuel) allowed us to capture engaging content journeys following narratives stemming from these bets.
Results: B/R launched several content franchises that produced some of our most-engaged posts of all-time: "Ride Along","Last Leg" and "Big Bet Spotlight''.
"Ride Along" captured our talent losing their minds cheering for their bets at consequential games. Last Leg followed fans who had six figure bets riding on big games for the last leg of massive parlays and captured their reactions as their bets came down to the wire. Big Bet Spotlight caught Mattress Mack at an Astros playoff with $10 million on the line if the Astros won the World Series. We also developed a premium series called Bet$ Friend$ in which we would settle everyday arguments (e.g. Can You Score on an NBA Player?) by capturing the trash talk, bets and results with stars like Ron Atest and Pedro Martinez.
In total this drove more than 243M video views and 55M engagements and quickly built a TikTok channel to 100,000 followers in six months, helping us jump across 1M cross-platform followers.
Production
Bleacher Report
Turner Sports
Credits
Mike Denevi
Director of Brand Strategy
Bleacher Report
Sam Richmond
Manager of Social
B/R Betting, Bleacher Report
Greg Ivory
Social Producer
B/R Betting, Bleacher Report