🎉

2022 Shortlist
BODYARMOR LYTE and Naomi Osaka "LYTE Up the Courts"
Entrant: BODYARMOR
NOMINEE ✨
Diversity, Equity & Inclusion in Sports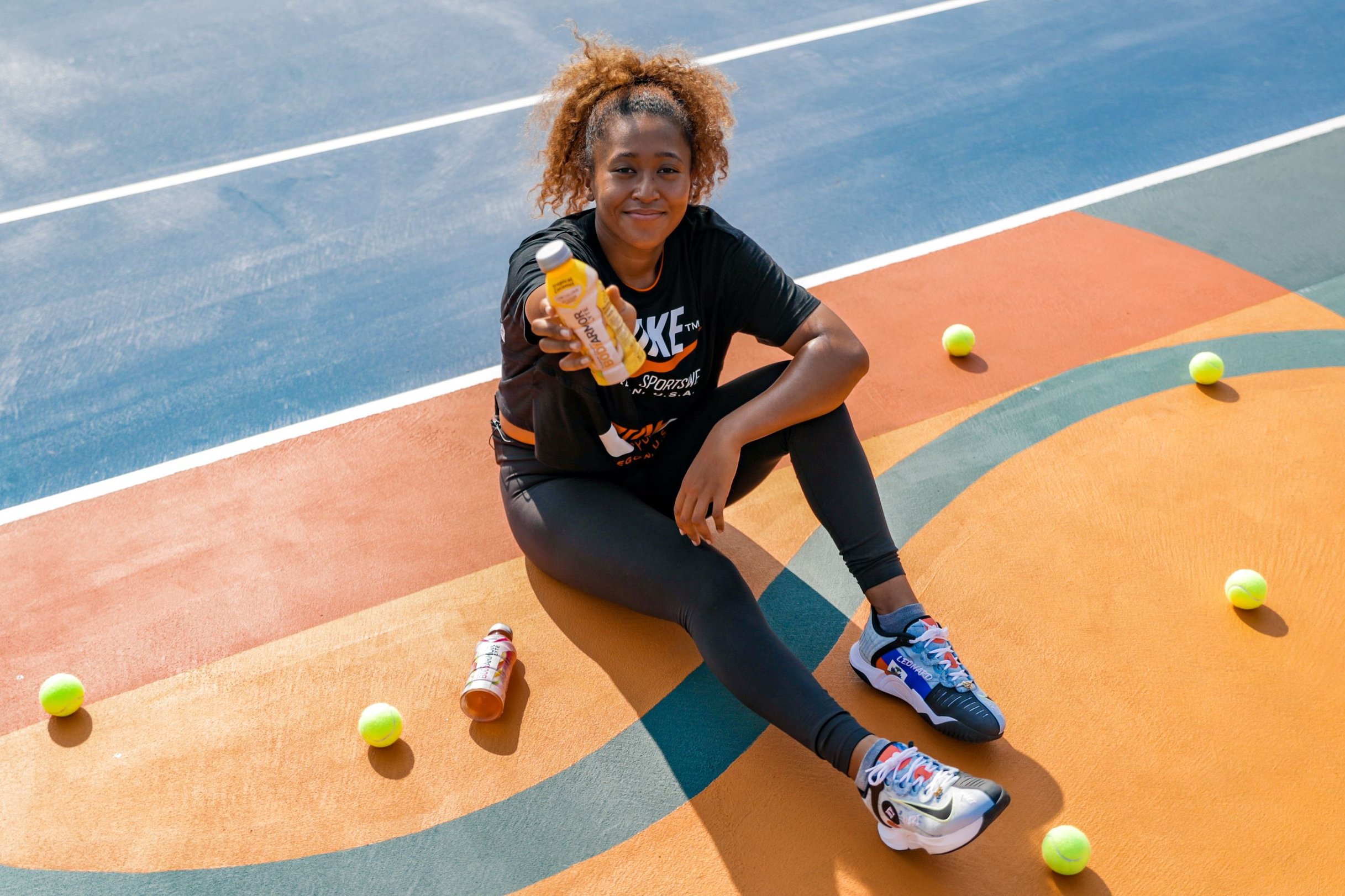 ABOUT THIS ENTRY
Naomi Osaka and BODYARMOR LYTE came together to refurbish Naomi's childhood tennis courts in Queens, NY – an effort to elevate their existing partnership and deepen their shared Queens roots through an impactful initiative focused on giving back to the community. As the Official Sports Drink of the US Open, BODYARMOR LYTE leveraged that moment in time as an opportunity to activate beyond the tournament and inspire young athletes in the local Queens community where Naomi got her start.

Ahead of the 2021 US Open, BODYARMOR LYTE and Naomi Osaka unveiled the new courts during an event that included a youth tennis clinic, surprise BODYARMOR athlete appearances, and a courtside chat open to the community – led by BODYARMOR partner, Ally Love.
How does this represent "Excellence in Engagement"?
Through BODYARMOR's partnership with Naomi Osaka, the brand has been able to give back to the Queens community, which has a special meaning for both parties. Being able to bring this project to life was much bigger than the renovation itself. With the new courts, BODYARMOR and Naomi not only provided an upgraded facility for the next generation of tennis players, but also invested in the future of the community that both care deeply about.

Both BODYARMOR and Naomi Osaka believe that playing sports can have a positive impact on kids' lives. The update to these courts will impact local high schools that use these for practice and competitions, the community that goes there to play recreationally, and the kids who are learning about the game of tennis. The benefits will be long lasting and serve as an inspiration to the industry because it leaned on a partnership with an athlete to do something meaningful with tangible results that will continue to have direct impact on the community for years to come.
Objective: BODYARMOR LYTE, the Official Sports Drink of the US Open Tennis Championships, and existing athlete/brand partner Naomi Osaka, four-time Grand Slam champion, wanted to leverage their partnership to create a true impact.

With deep roots in Queens, both BODYARMOR and Naomi Osaka found a common ground and shared passion for that community. Naomi's tennis career started Queens. She's also played and won at the US Open which takes place in Queens, and BODYARMOR is based in Queens, with its founder being a Queens-native, as well. It was natural and authentic to look for something meaningful that gave back to that community, with the ultimate goal of encouraging youth sport participation in tennis. With that in mind, the brand committed to refurbishing Osaka's childhood tennis courts at Detective Keith L. Williams Park in Jamaica, Queens, which were in need of love and attention.

Over the course of 2021, BODYARMOR and Naomi Osaka collaborated to bring the idea to life and unveiled the newly refurbished tennis court facilities ahead of the 2021 US Open as a way to leverage the partnership beyond the tournament and inspire young athletes in the local Queens community where Osaka got her start.
Strategy & Execution: The focus of this project was to upgrade the public courts and make tennis more accessible to the community. In addition to a complete overhaul of the facilities, BODYARMOR collaborated with Naomi's sister, Mari, on the development of bold artwork bordering the courts. To bring their creative vision to life, BODYARMOR tapped New York graffiti artist, Mast, who helped embody the vibrant community and the game of tennis. The colorful design featured a combination of places and symbols of inspiration to both sisters – such as musical notes, a trophy and symbols of peace.

To officially unveil the new courts, BODYARMOR teamed up with Naomi's foundation, Play Academy, and hosted "LYTE Up the Courts" – a youth tennis clinic featuring New York-based organizations, as well as press and influencers. Participants ran through several drills and Naomi was on-hand lending her expertise while the local community cheered from courtside. To wrap up the event, BODYARMOR partner, Ally Love, hosted a "Courtside Chat with Naomi Osaka" focusing on how meaningful it was for Naomi to give back to the community that introduced her to tennis and that, years later, was also there to celebrate her first Grand Slam win.
Results: As a result of true partnership, BODYARMOR LYTE & Naomi Osaka were able to improve and revitalize the local facilities to give back to the community where she got her start. The refurbishment itself resulted in five renovated courts with new nets and surfaces that will be long-lasting in the community. Naomi's presence, patience, and kindness towards the community – especially the youth participants – inspired many aspiring tennis players to continue to pursue their dreams.

In addition to Naomi's support leading up to and during the event, BODYARMOR tapped into other athlete partners to attend and support the unveil of the courts. Donovan Mitchell (NBA), Sabrina Ionescu (WNBA), Ally Love (Peloton) & Chris Brickley (NBA Skills Trainer) were present at the event and shared highlights on their social channels – helping to drive additional awareness of the refurbishment and the overall mission of this project: give back to the community.

By the numbers:

5 courts renovated at Detective Keith L. Williams Park in Jamaica, Queens – benefitting the community for years to come

50+ kids participated in the youth clinic with Naomi

25M+ earned impressions

40+ earned press hits across broadcast TV, online & print media

15M+ combined social media impressions

45+ earned social media hits