🎉

2022 Shortlist
BULLS DROPS
Entrant: Chicago Bulls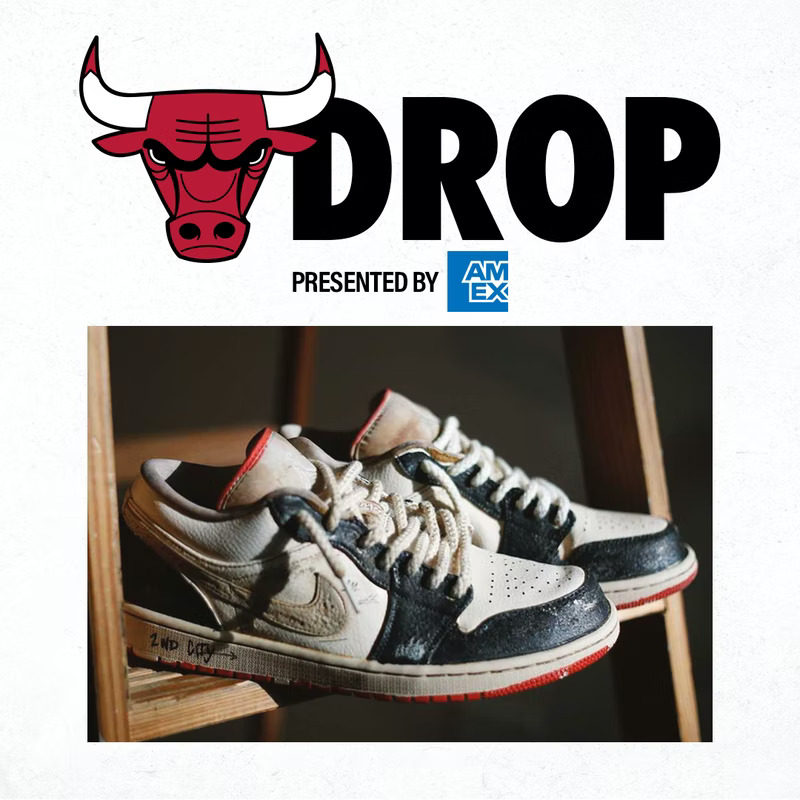 ABOUT THIS ENTRY
Bulls Drops is a unique and interactive fan experience inside the Bulls Mobile App where fans can enter to win exclusive prizes.
How does this represent "Excellence in Engagement"?
Bulls Drops is a continuation of our efforts to provide value to our fans who own the Bulls Mobile App, creating unique ways to encourage download and showcase the value of having it. While Bulls Drops may be the draw that brings the fan, it gives the Bulls the opportunity to further engage with our users on the platform between Bulls Drops.
Objective: With many outlets for fans to view content and team updates, it was important for us to provide unique experiences that fans can get only inside the mobile app. Our goal for Bulls Drops was to increase fan adoption of the app and position it as a valuable resource for fans. From a fan experience, Bulls Drops is an opportunity to engage with other Bulls fans and win one-of-a-kind items that you can't find anywhere else. To produce these unique prizes, we worked with our corporate partner American Express and leveraged our relationships with local artists to create prizes that would pique interest to fans of all ages across our worldwide fanbase.
Strategy & Execution: Our team wanted to create an experience for our fans that encouraged spontaneity and instant gratification. We worked with our app provider, Yinzcam, to develop an asset that requires minimal effort on the app user.
We marketed the Drops in a way that encouraged fans to download our app, turn on push notifications, and be ready for a Drop to happen at any time. After notifying our fans of a Drop via email, social media and push notifications, fans join a lobby inside our app where they can learn more about the prize and chat with other fans waiting for the drop time to end. When the countdown ends, users within the lobby are automatically taken to a new screen chosen at random notifying them if they were selected to win the prize. For fans who did not win, they are encouraged to join our Bulls Drops alerts mailing list to be notified of future drops before the general public.
Results: For the first year of our American Express-Chicago Bulls Drops partnership, we offered these exclusive prizes to fans:
Signed Joakim Noah x Floppy Action Print
Signed Bulls Team Print
Custom Jordan 1 Lows, designed by local artist Dwight White
Custom Bulls Sweatshirt, designed by local artist Sentrock
Our fanbase reacted excitedly to these Drops, and our social promotions delivered over 4.8 million impressions and 54,000 engagements. We also had close to 7,300 fans participating in these first four Drops.
Production
Chicago Bulls, American Express, Yinzcam
Credits
Matt Moreno
Senior Product Manager
Chicago Bulls
Jon Shoemaker
Executive Director of Creative Services
Chicago Bulls
Jimmy Mitchell
Manager of Content Design
Chicago Bulls
Anthony Piccioni
Senior Strategist of Partnership Strategy & Insights
Chicago Bulls
Joe Pinchin
Manager of Digital Content
Chicago Bulls
Serena Yeh
Digital Partnerships Manager
Chicago Bulls
Kamil Strycharz
Digital Content Strategist
Chicago Bulls
Dan Moriarty
Vice President, Marketing
Chicago Bulls
Luka Dukich
Executive Director of Content Strategy
Chicago Bulls
Nikko Tan
Digital Content Coordinator
Chicago Bulls
Priya Narasimhan
CEO and Founder
Yinzcam